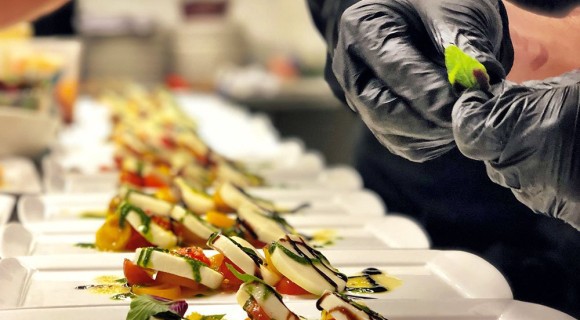 Gather round for these new cooking demonstrations at Alexander's! Have fun, learn something new and give back toy our local community. All of the money collected will be given to the Deep Well Project  helping neighbors in need for over 40 years. 
All demonstrations are $25 per person & includes a glass of sparkling wine and culinary gift to take home.
In this demonstration, you will learn: How to make a caprese salad and gazpacho
In April we plant our backyard gardens and look forward to fresh fruits and veggies. When your crop comes in, use our techniques to make the most out of your tomatoes. He will teach you how to select, prep mozzarella cheese and make a perfect caprese salad. What to do with those extra tomatoes? Let's make Gazpacho!