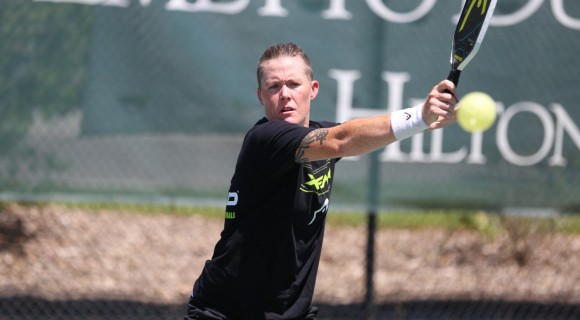 Sorry, this event is sold out.
Participants will enjoy 4 days of pickleball - 15 total hours of instruction at the 4.5 skill level only. The cost is $750 per person for the 15 hours. There are 8 seats available for this pickleball academy. Event is subject to weather. Stay with Palmetto Dunes Oceanfront Resort and receive up to 15% off resort activities and more!

Academy Schedule:

Day 1: March 11, Thursday 5 - 7 p.m.
Welcome meet and great on the courts session to get to know your fellow students and get on the court 

Day 2: March 12, Friday 9 a.m. - 1:30 p.m.
Focus of skills, techniques, and tactics featuring the no volley zone

Day 3: March 13, Saturday 9 a.m. - 1:30 p.m.
Primary focus on the transition zone with shots such as the third shot and volleys

Day 4: March 14, Sunday 8 a.m. - 2:00 p.m.
Finish with pickleball fitness and a round robin competitive format.

Every day will have a focus on techniques and tactics for every player to improve on the court. There will also be time to book private lesson time with Sarah.

Reserve your spot at https://www.greenwoodcr.com/ansbouryacademy or call 843-785-1152 for more information.