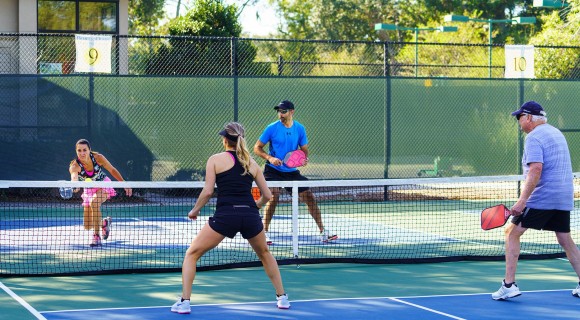 Morning Pickleball 101 – 9:00 am - 10:00 am
Morning Ladder Round Robin – 10:00 am – 11:30 am
WE RECOMMEND YOU RESERVE A SPOT IN ADVANCE FOR OUR CLINICS AND ROUND ROBINS. Walk-ins will be accepted based on pro and court availability. Sessions with less than 3 players may be cancelled at the discretion of Palmetto Dunes Pickleball Center.