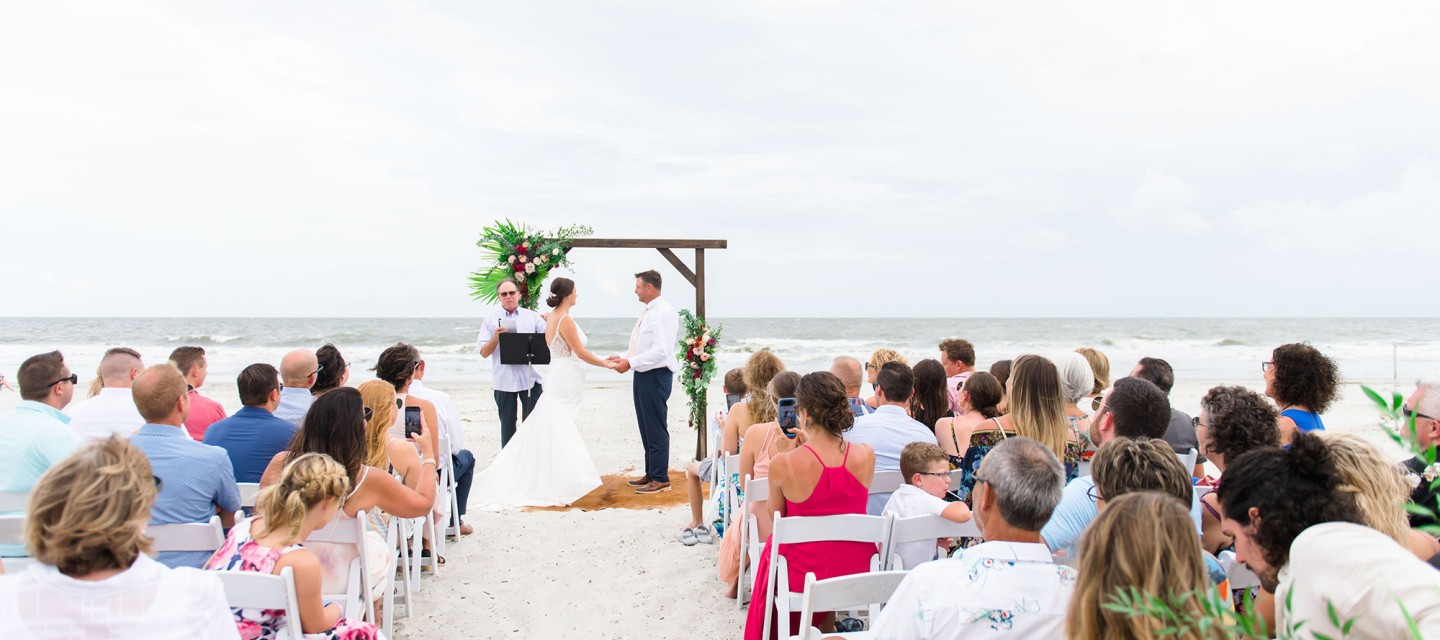 Choose your venue
There's a perfect location for every type of ceremony or reception. Small and intimate or large and extravagant, these award-winning wedding venues will provide the perfect backdrop for your nuptials.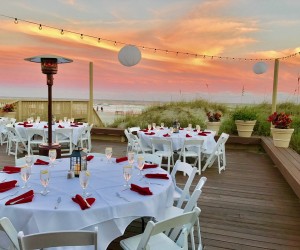 This special, 800-square-foot Hilton Head wedding venue provides expansive views of the ocean, while its adjoining 1,000-square-foot deck allows wedding guests to enjoy cocktails alfresco.
The Dunes House can accommodate up to 120 people, but can also be set up for much smaller events.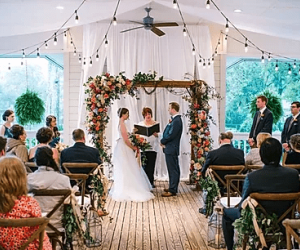 This all-in-one wedding venue is designed to accommodate a wedding reception for up to 120 guests.
Bright and airy, this 1,628-square-foot wedding venue can be apportioned using moveable walls. Its covered, open-air dining pavilion is ideal for casual wedding luncheons or casual dinner buffets.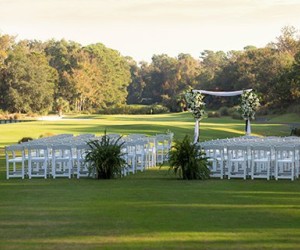 The award-winning Arthur Hills Golf Course at Palmetto Dunes provides a beautiful wedding backdrop featuring outstanding scenery.
This championship course, built on rolling dunes, provides ocean breezes and a picture-perfect setting for your special day.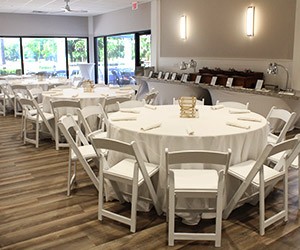 The Veranda at Arthur Hills
The Veranda at Arthur Hills can accommodate up to 160 guests providing beautiful views of the Arthur Hills golf course.
The space is 2,642 square feet (Inside: 1,479 | Outside: 1,163). Guests will enjoy the newly renovated interior room featuring sliding glass window walls (coming soon!) that extend to an outdoor covered patio with views of the Arthur Hills golf course at Palmetto Dunes Resort.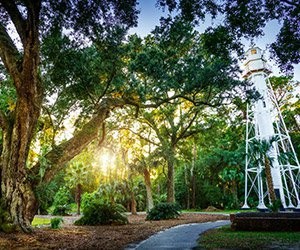 Historic Hilton Head Rear Range Lighthouse
The Hilton Head Island Rear Range Lighthouse is located in the Leamington neighborhood of Palmetto Dunes Resort overlooking the Arthur Hills Golf Course.
It was built between 1879 and 1880. Although the faux lighthouse at Harbour Town, on the southern end of Hilton Head Island, is more widely known, the Hilton Head Rear Range Light is the island's one true lighthouse. An intimate ceremony and cocktail hour for 25 guests can be planned at this location, with a reception at the Arthur Hills Clubhouse. Learn more about the lighthouse here.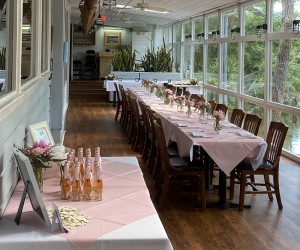 Alexander's Restaurant & Wine Bar
Alexander's Restaurant & Wine Bar is the perfect lagoon-side setting for a wedding brunch, rehearsal dinner or intimate gathering of wedding party guests.
You can enclose the porch with the lagoon view for seating of up to 40 or reserve the entire restaurant for a maximum of 120 guests.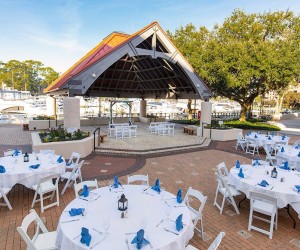 Shelter Cove Harbour and Marina Pavilion
Ideally located at the beautiful Shelter Cove Harbour & Marina, this brand new marina covered pavilion accommodates up to 150 guests and offers stunning views of the Intracoastal Waterway.
This alfresco location is perfect for both casual and formal wedding events and will leave your guests in awe as they take in the gorgeous marina sunset view.
Featured Wedding & Catering Packages & Offers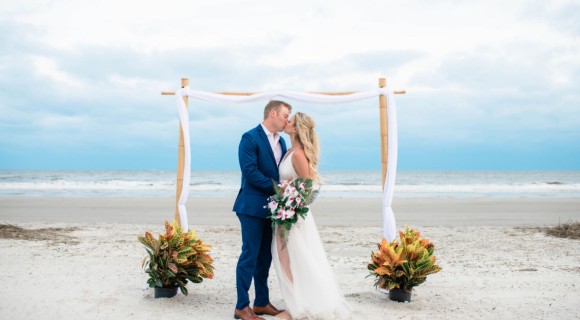 Micro Wedding Package
For up to 50 guests, includes ceremony, rehearsal, coordinator & more!

Weddings & Celebrations
For weddings with up to 50 guests. The perfect option for those seeking an intimate wedding with a full-service experience. Enjoy the perks of an all-inclusive wedding package, scaled to the small size you desire. The Micro Wedding Package starts at $5000 and includes:
$5000 is inclusive of taxes and service charge.

Beach ceremony permit and set up and break down of up to 50 white folding chairs, bamboo arbor with white drapery and seasonal greenery and indoor backup location

Beverage refreshment station with water and lemonade and trash removal

Complimentary entry and parking for all guests

Ceremony rehearsal the day before

Ceremony coordinator the day of ceremony

Palmetto Dunes souvenir blanket and picture frame!

Suggested add-ons include: Aisle décor, additional beverages to refreshment station, dinner at Alexander's.
Or call a wedding specialist today at (844) 213-6467 to start planning! Please mention MicroWedding  for offer details or send an email here.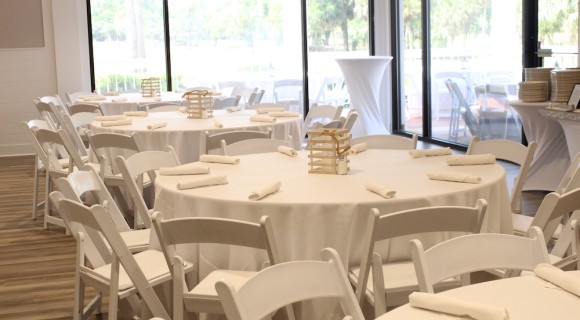 2023 Catering Event Special
Special savings for events held within 2023

Weddings & Celebrations
This Event Package is available for 2023 events hosted at Palmetto Dunes Oceanfront Resort. This package is perfect for corporate gatherings, welcome parties, family reunions, birthdays, etc. and includes:
Reduced Venue Minimum Spend (Inquire with Sales Manager on Availability)

10% Off Any Buffet (See Catering Menus)

Complimentary Round of Golf for up to Four Guests and Discounted Rates on Groups of 9+ (Please Inquire for Tee Times)

10% Off Select Accommodations
Available on events through December 31, 2023 and must be booked by September 1, 2023.
Or call an event specialist today at (844) 213-6467 to start planning! Please mention EVENTS2023  for offer details or send an email here.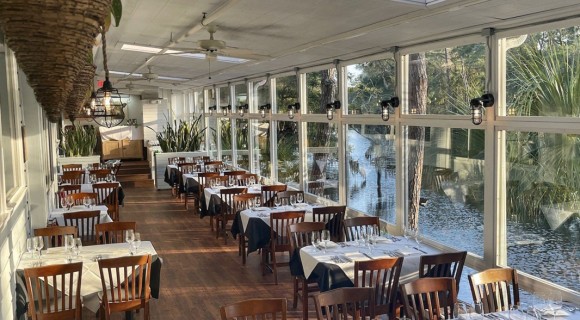 Alexander's Reception or Rehearsal Party
3-4 course dinner on Private Porch at Alexander's Restaurant

Weddings & Celebrations
Alexander's Restaurant & Wine Bar is the perfect lagoon-side setting for your private celebration. The Alexander's porch can be reserved for 40 people.
Minimum Spend $5,000+ 
Price includes family style or stationed displays for guest arrival and a 3-4 course sit down dinner. Private bartender and signature drinks available on request. Alcoholic beverages charged on consumption, but open bar pricing is available.
Or call an event specialist today at (844) 213-6467 to start planning or send an email here.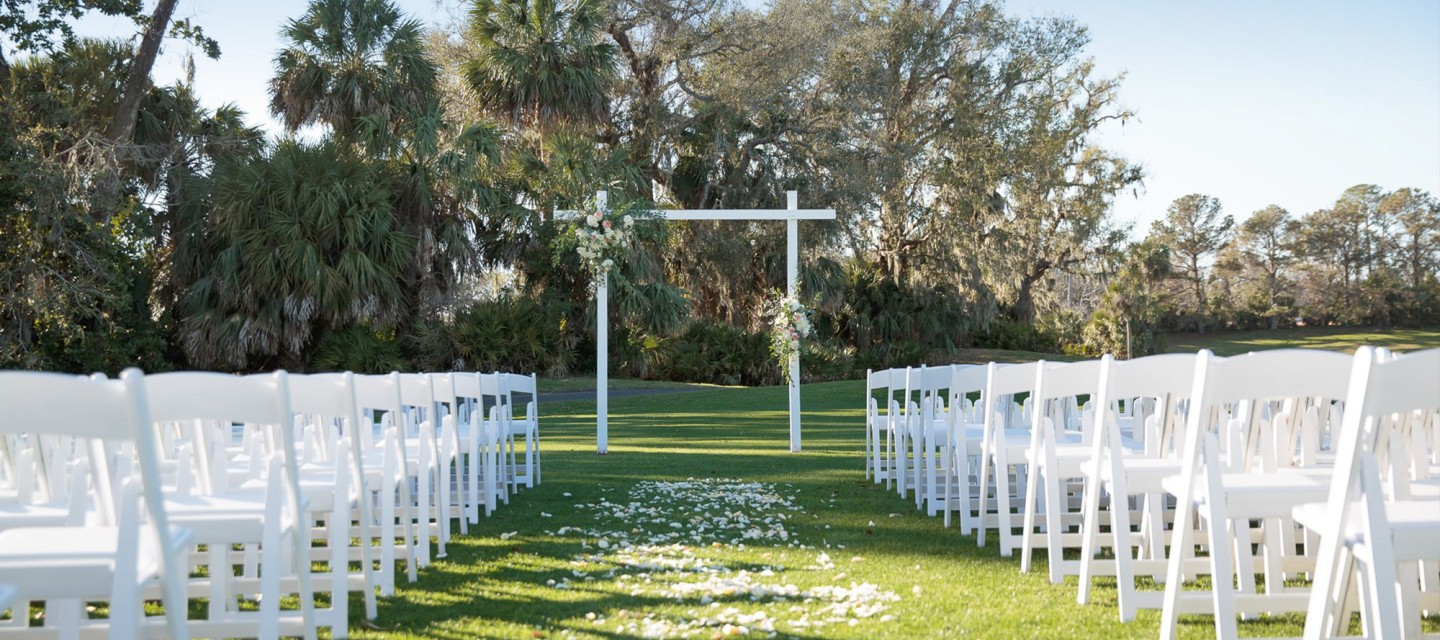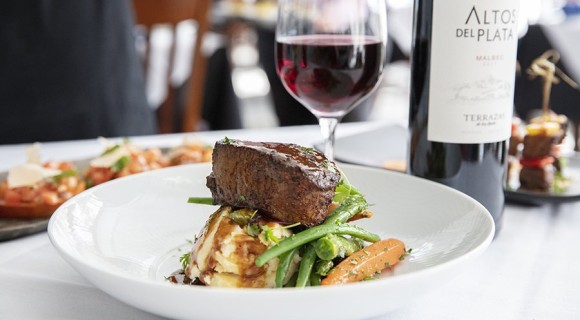 Hilton Head Island catering
Dunes Catering & Events can provide professional catering at many locations on or near Hilton Head Island. From casual buffet-style options to formal plated dinners, our extensive catering menu can accommodate any type of wedding, large or small.
Why wedding parties love Palmetto Dunes
Tee off on one of our three championship courses with your closest friends and family. After all, you've chosen to get married at one of the most renowned golf destinations in the world! For groups of 12 or more, the bride & groom can enjoy a complimentary round of golf.