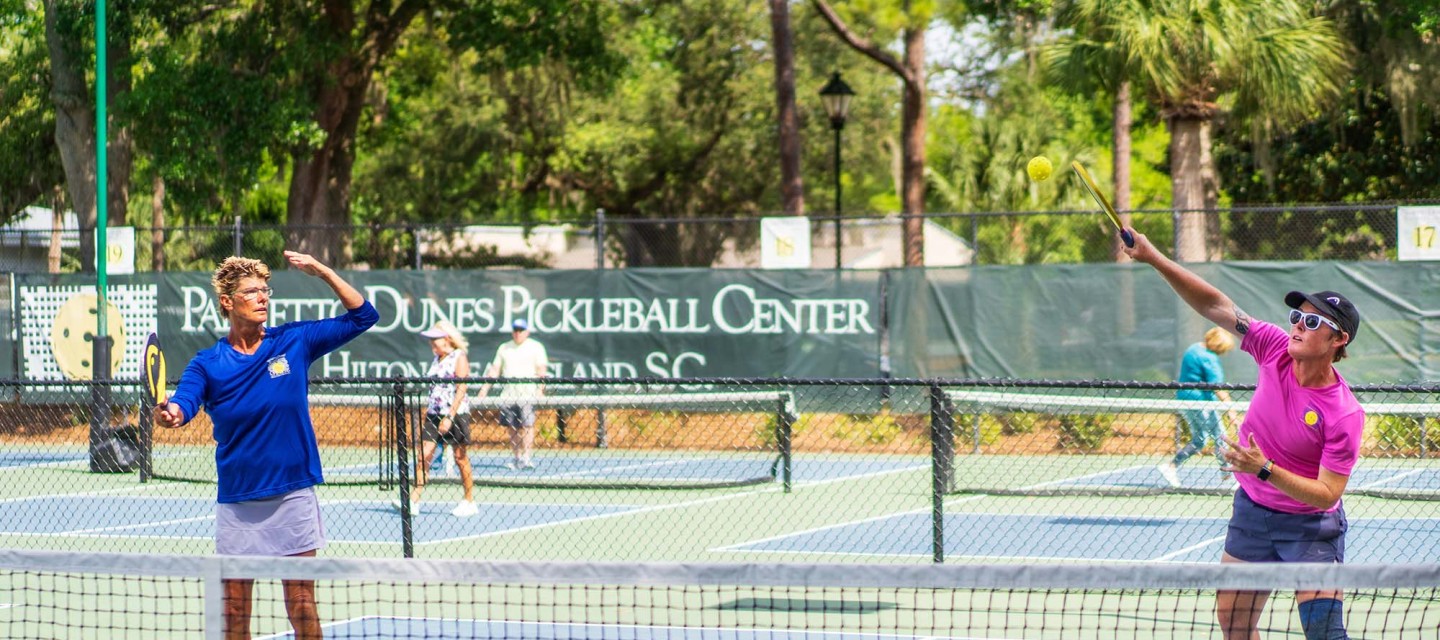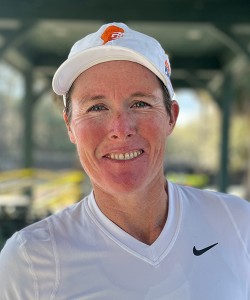 Sarah Ansboury
Pickleball Touring Professional
A nationally ranked tennis player, Ansboury discovered Pickleball in 2014 and was instantly hooked. She entered her first national Pickleball tournaments in 2015 and earned Gold and Silver at the September 2015 Tournament of Champions.
In November, she medaled four times at the USAPA National Tournament including winning Gold in the Women's Doubles Open with her friend and partner, Gigi LeMaster.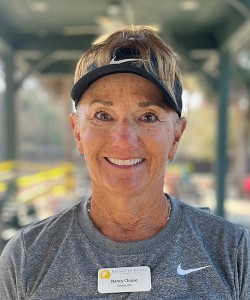 Nancy Clouse
Pickleball Pro
Nancy is a retired school teacher who had been teaching tennis for over 30 years in Canton, Ohio and now on Hilton Head Island. While teaching tennis, she became PPR certified in pickleball in 2016 and still enjoys playing tennis but loves introducing people of all ages to pickleball.
She has been playing pickleball since 2015 when the program started here at Palmetto Dunes. Her previous coaching experience also includes Varsity Head Tennis Coach at Hilton Head High School where they won a state team championship for the girl's team and individual championships for members of the boy's team.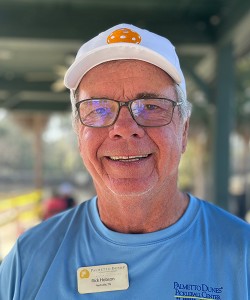 Rick Hobson
Pickleball Pro
Rick was born and raised in Nashville, TN until 2019 when he moved to Hilton Head Island. Since 2013, he has competed in over 70 tournaments – west coast to east coast – and has found that teaching is just as good if not better than winning medals.
His main sport before pickleball was karate for 17 years – practicing, competing and teaching. This discipline has helped him with necessary patience and body mechanics movements. He started playing pickleball because it was fun – and it is the only sport he has ever played where he has lost a point from laughing too much. Rick loves working at Palmetto Dunes because he gets to meet so many great people from all over the world and help develop their skills and a love for this fantastic sport.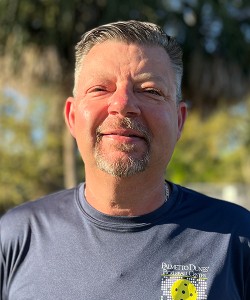 Reggie Sanderson
Pickleball Pro
Reggie was awarded the PPR National Clinician of the Year Award in 2022 and has played and earned medals in the 4.0, 4.5, 5.0, and senior pro level.
Reggie originally learned to play pickleball in PE class in the 1980s growing up in Washington State. After military service, he went on to a 30 year career coaching tennis (including 10 seasons coaching college tennis). He returned to pickleball in 2019 and joined Palmetto Dunes team in 2020. He is a certified PPR pickleball professional and national clinician. As a PPR clinician Reggie teaches and certifies pickleball coaches from all over the country.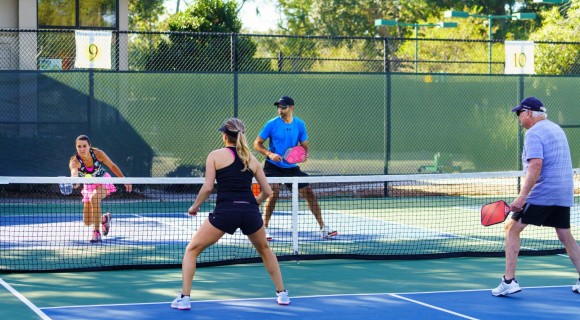 Pickleball lessons and clinics
If you've been playing for years, or you've never even heard of pickleball, the Palmetto Dunes Tennis & Pickleball Center has a class or lesson plan to help you improve your play, and your enjoyment of this exciting game.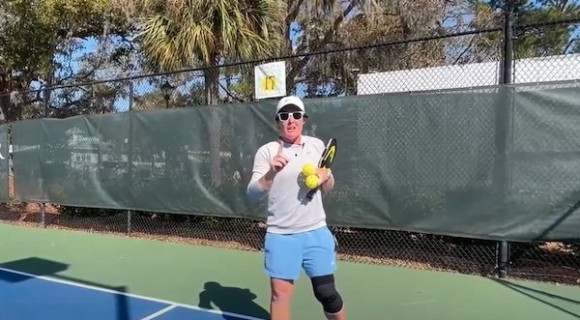 Pickleball Tips on YouTube
Learn from Palmetto Dunes' Director of Pickleball Instruction Sarah Ansboury with three fun video tips to help you improve your game.