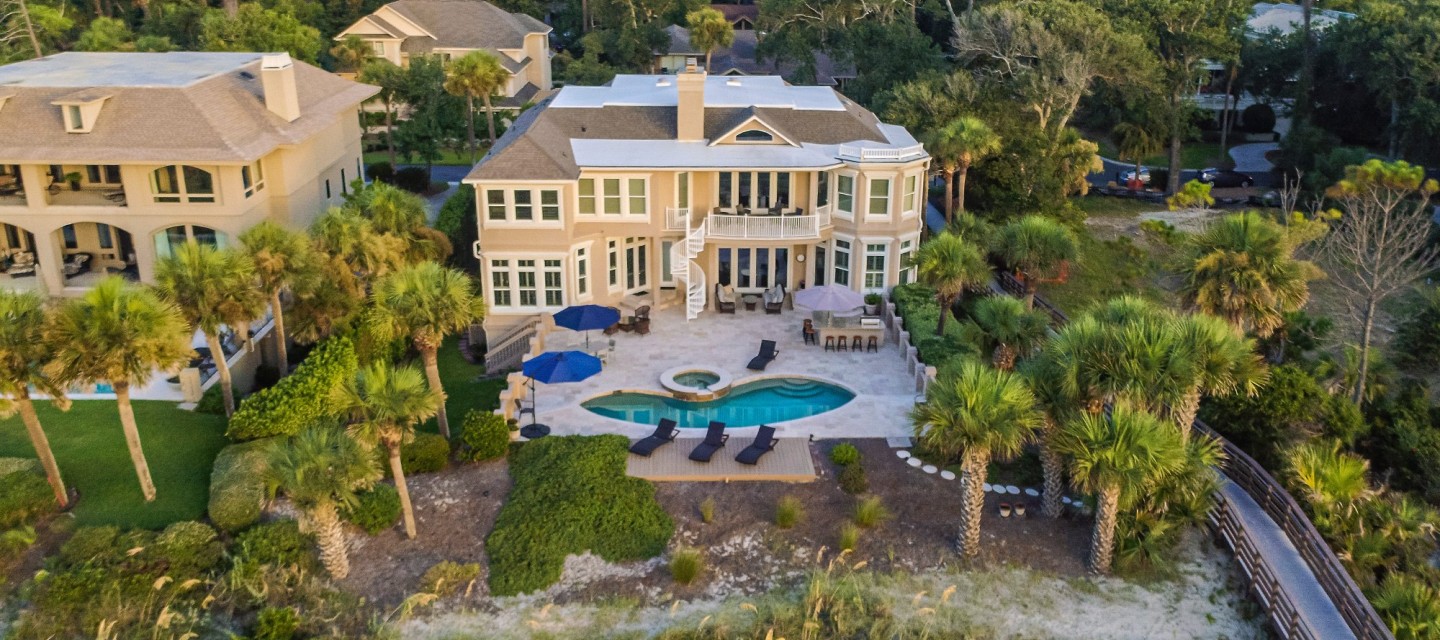 Benefits of Vacation Home Rentals
A Neighborhood Feel with lots of privacy & safe: Sidewalks, streets to enjoy riding bikes, rental homes provide a comfortable vacation with a community feel. With exclusive lock codes to being located in a gated community with guards, our vacation rentals are very safe with private porches, private balconies, private entrances and most have private pools!
Cost Savings: Vacation home rentals are large and enough room for multiple and extended families to share the cost.​
Private Kitchens & Laundry: Save on eating out, stock up on beach snacks and all our home come with a washer/dryer.
Extra Space: Enjoy extra room to lounge, relax and unwind, instead of being cooped up in one room.
Technology: All of our vacation home rentals have free WiFi and most have TVs in every bedroom.
Explore Vacation Home Rental Views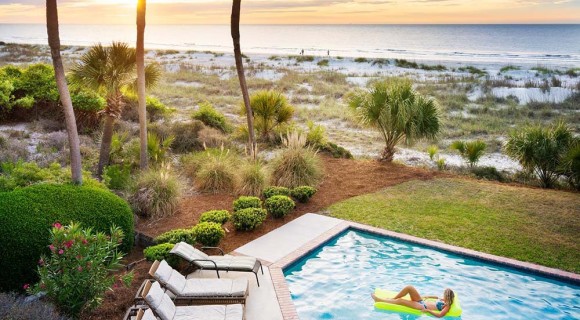 Ocean Front
You'll have direct access to Palmetto Dunes' private beach! Watch the sunrise and the waves without having to take a step. These luxury home rentals are the perfect choice for a beach vacation.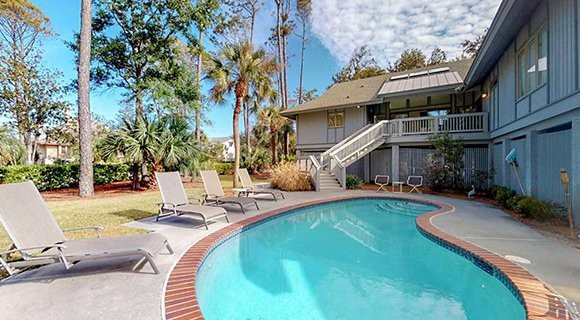 Near Ocean
Looking for a vacation rental near the ocean? These vacation rentals are usually just a short walk or bike ride to the beach. These 2nd and 3rd row homes will have the ocean breeze knocking on your door every morning. Beach access points are close by!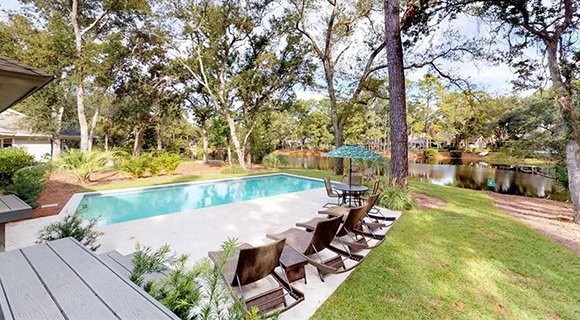 Lagoon View
Located in Palmetto Dunes Resort is an 11-mile saltwater lagoon system, home to otters, turtles, alligators and over 40 species of birds! These homes are located just on this stunning man-made lagoon network. Many of these lagoon view homes have a private lagoon dock and pool.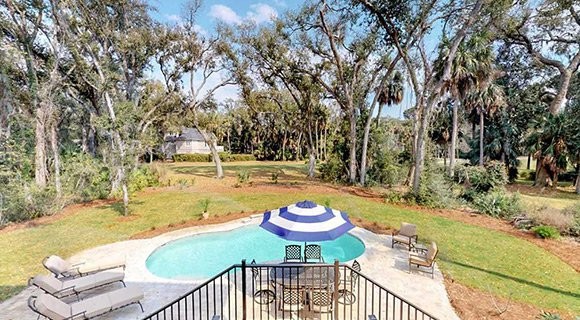 Golf Course View
Palmetto Dunes Resort is a golf lovers paradise! Homes with views of the Robert Trent Jones and George Fazio courses are available. You'll feel right at home in a spacious vacation rental with views of our award-winning fairways.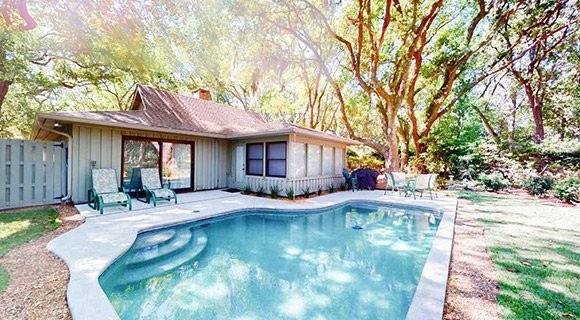 Pool & Resort View
These stunning vacation home rentals have beautiful views of their private pools and more. While some may still be located on the lagoon or with views of our courses these are the most affordably priced home rentals.
Featured Oceanfront Vacation Homes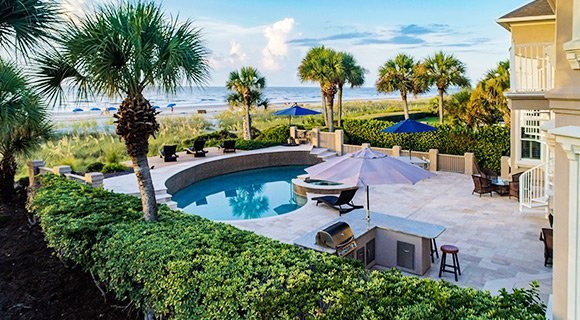 18 Armada
This Hilton Head oceanfront rental is right on the sand! It's panoramic views of the ocean are perfect for your next getaway. This luxury oceanfront house has 6 bedrooms and 7 bathrooms on a private sandy beachfront and features a private pool and outdoor entertainment area as well as private balconies overlooking the ocean. It has all the upgrades you could ever find in a vacation home rental!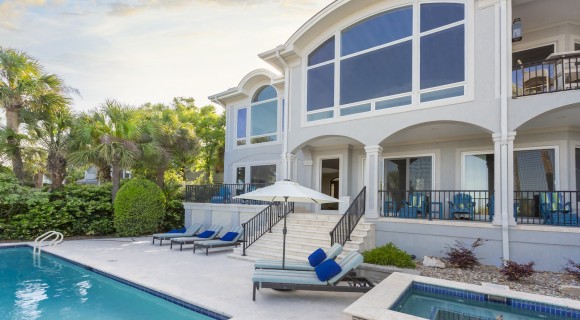 11 Armada
You'll fall in love with this luxurious six-bedroom oceanfront home located directly on Palmetto Dunes Resort's private beach. Featured amenities include a private beachfront pool and spa complex with suntanning, lounging and dining options, workout room, gaming area. Enjoy oceanfront views from nearly every room!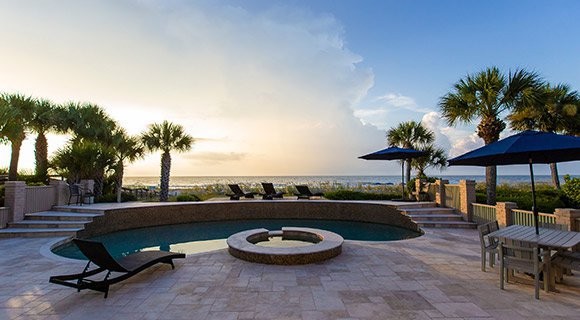 Contact a vacation planner
Contact one of our vacation planners for more information about the neighborhoods or to begin planning your hilton head beach vacation now.