In an effort to inform and educate future guests of Palmetto Dunes Oceanfront Resort, we've compiled 10 unique access and policy reminders that folks often overlook. As vacationers, oftentimes, the last things that we think about are lost items, rainy days, insects, and parking. It's not that we disregard them, per se, but it's easy to be distracted by thoughts of 18 holes of championship golf, Atlantic Ocean sandcastles, fruity beachfront cocktails, jaw-dropping sunsets, and guided boat tours.
Please Read: Palmetto's Resort and Access Policies
Our expansive Resort Access and Policies page covers various topics, including cleaning protocols, check-out times, cancellation policies, transportation, wildlife reminders, and everything in between. We highly recommend that your family gives it a once-over at the very least. In hopes that you're well prepared for your long-awaited escape to Hilton Head Island, South Carolina, we've pieced together 10 access and policy reminders centered solely around some of the resort's most frequently asked questions. We consider our 2,000-acre resort destination the most enjoyable, entertaining place on earth (for children and adults alike). Thus, we want to ensure that a unique and/or unforetold event doesn't derail your family's latest and greatest adventure to Hilton Head!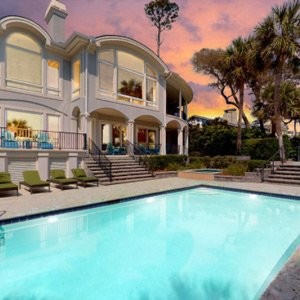 1. Left items are lost items
Yes, unfortunately, we could fill an entire gymnasium with the amount of left and/or lost items per year on our 2,000-acre property. Please take good care of your personal belongings and make sure they are packed away for the trip home.
2. Parking outside of your designated lot will result in a citation and possible tow at the guest's expense
Because the resort complex is home to guests, part-time residents, and full-time residents, parking is strategically located and limited to ensure everyone has a place to park on any given day. Just a reminder: Parking on the roadway is not permitted. Please read through the parking policy prior to your stay.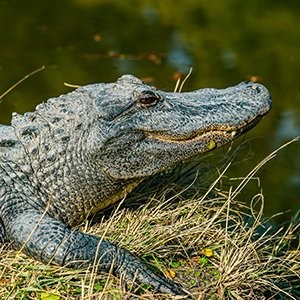 3. Alligators bite
To no one's surprise, alligators love our particularly beautiful slice of South Carolina paradise as much as we do, however, they are not on vacation. They're full-time residents... with plenty of attitude. Take pictures from at least a 60 foot minimum distance. Do not feed any of the wildlife you see here in the Resort.
4. "Palmetto bugs" live here too!
The two varieties of palmetto bugs, also known more commonly as the cockroach, that are most common in South Carolina are the American cockroach and the smokybrown. Yes, even here in heavenly Hilton Head Island. They are fully winged, and while they aren't particularly adept at flying (they have been known to fly straight into a wall) they can take flight when the occasion merits. While our staff attempts to control them, you may get to meet one of two of these critters during your stay. Repel them as you see fit. A simple time-out in the wild, will suffice.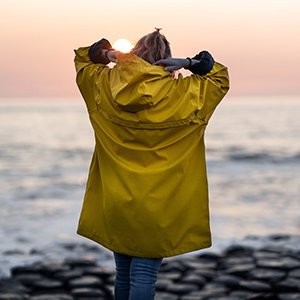 5. It may rain during your stay
OK, we get it. We're the world's worst meteorologists. However, it's worth mentioning that it may rain on your Hilton Head parade. We recommend coming prepared, especially during the "rainy season" from June through September. A great way to avoid the rainy day blues is to research and/or plan a bevy of activities into your itinerary. Do a little shopping, visit a spa, dine indoors, check out the new Toptracer Range, fully covered, see a blockbuster flick, stroll into an art gallery, stop at a brewery, and bring the kiddos to The Sandbox.
6. Beachfront cameras do break sometimes
While Hilton Head Island isn't necessarily known for its tropical storms, we often witness severe storms that usher in heavy rain, high wind gusts, and devastating lightning. This year, our beloved beachfront camera was, unfortunately, struck by lightning. These "Acts of God" do happen. So, if our beachfront camera isn't functioning properly, it's likely a technical difficulty that our team is actively looking to fix. The good news: We recently replaced the old beach camera with a significant upgrade. Enjoy!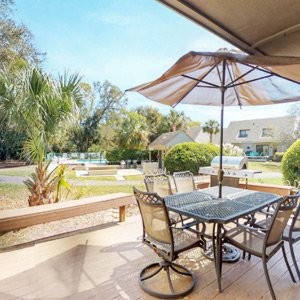 7. People in units around you may smoke
Because our 2,000-acre resort complex is home to a variety of full-time and part-time residents, those around may smoke tobacco products. Remember: There is no smoking allowed within any vacation rentals, resort shops, or restaurants. But homeowners may smoke in the unit next to yours, or someone may smoke outside near your party and/or family.
8. Pool temperatures are not guaranteed
Pool temperatures are affected by pool construction/design, surrounding air temperature, size, weather patterns, sunlight angles, and rapidly changing seasons, occasionally negatively (or positively). We apologize in advance if the pool temperatures are too hot or too cold during your stay. Private pools are available at some of our vacation rental homes. These pools may or may not be heated. The time it takes for these pools to be heated can take up to three days minimum and when the surrounding air temperature is cooler (October - March) it can take even longer and become more costly to maintain and this is why heating pools in the winter months is not permitted.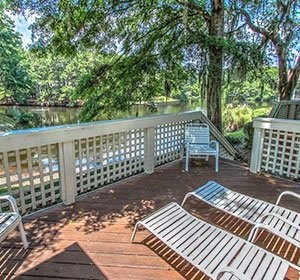 9. Air Condition units may not hold temperatures when it's extremely hot outside
Air conditioning technology has come a long way, but, when it's 110+ degrees outside, please know that it's possible (albeit extremely unlikely) that your unit doesn't hold temperature. We're here to help in such an instance! Contact guest services at 844-887-3566.
10. You are responsible for your own actions
Please be respectful of those around you, including fellow guests, diners, and beachgoers, as well as employees. We want everyone to enjoy the vacation of a lifetime, and that takes an entire community of guests, homeowners, diners, vacationers, and employees. Thanks for choosing Palmetto Dunes!
As always, thanks for being such an integral part of the Palmetto Dunes family, and we very much look forward to many more family vacations together!
- The Palmetto Dunes guest management team