A term with which students and parents alike have grown all-too familiar recently, "distance learning" can actually have its advantages. When conducted from the comforts of the numerous short-term and long-term Hilton Head Island home and villa vacation rentals at Palmetto Dunes Oceanfront Resort, distance learning can be a pretty sweet deal. Palmetto Dunes offers the island's premier selection of South Carolina rental properties from oceanfront homes to spacious villas overlooking the harbour, lagoon, fairways or beach.
When the subject is math, students can crunch some of these Palmetto Dunes numbers …
3: Palmetto Dunes features three miles of pristine beachfront, an ideal locale for surfing, boogie boarding, swimming, walking, lounging and collecting shells or just relaxing.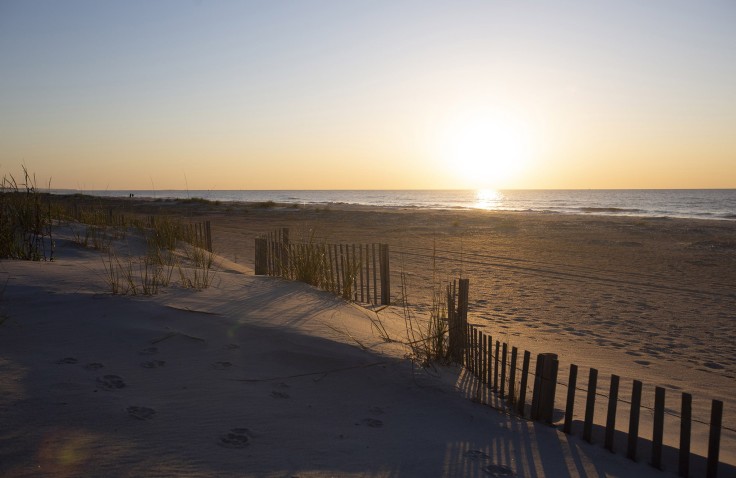 11: The resort's 11-mile lagoon system, along with Shelter Cove Marina, produced the tons of sand used to reinforce the wide, sandy beaches that front the Atlantic Ocean. The sand was positioned to form the resort's characteristic dunes.
19: The award-winning Palmetto Dunes Tennis & Pickleball Center offers 19 clay tennis courts and a beautifully well-stocked, 1,800-square-foot tennis pro shop — Hilton Head Island's largest.
24: Palmetto Dunes also offers 24 pickleball courts, all of which are lighted for night play. The Palmetto Dunes Tennis & Pickleball Center has been named the island's top tennis resort.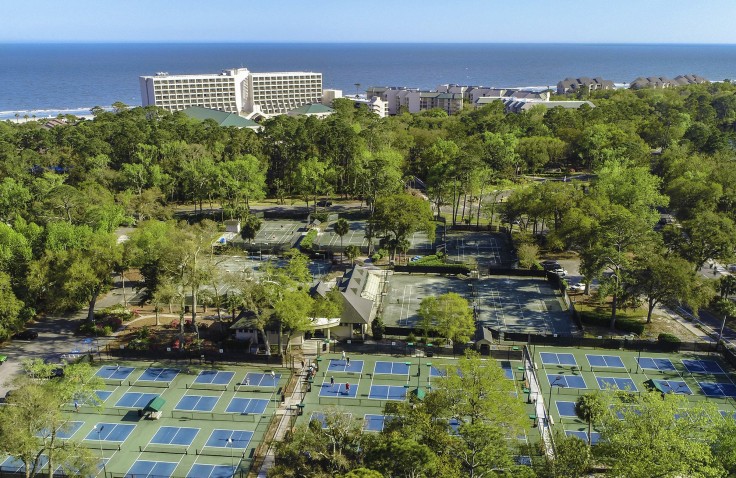 32: For more than three decades — celebrating its 32nd anniversary in 2020 — the annual Southern summer phenomenon known as HarbourFest at Shelter Cove Harbour & Marina, has been enjoyed by islanders and guests from mid-June until mid-August. Including music from the beloved Shannon Tanner and family-friendly entertainment, HarbourFest has been named a "Top 20 Event" by the Southeastern Tourism Society and a "Best of Southern Fests" by The South magazine. This year, the annual HarbourFest favorites  — including weekly fireworks over Broad Creek on select Tuesday evenings, as well as the largest fireworks display on the island July 4th — are subject to change as we carefully follow COVID-19 guidelines and protocol.
54: All three golf courses at Palmetto Dunes — that's 54 holes total, each layout distinctively different and uniquely appealing — have been named South Carolina's "Golf Course of the Year."
178: Shelter Cove Marina boasts 178 boat slips, making it Hilton Head Island's largest deep-water yacht basin. It can accommodate ships and boats up to 120 feet in length. Located just off the Intracoastal Waterway, picturesque Shelter Cove Harbour & Marina also serves as a popular waterfront dining, shopping and entertainment destination, featuring about two dozen boutiques, galleries, restaurants and cafés.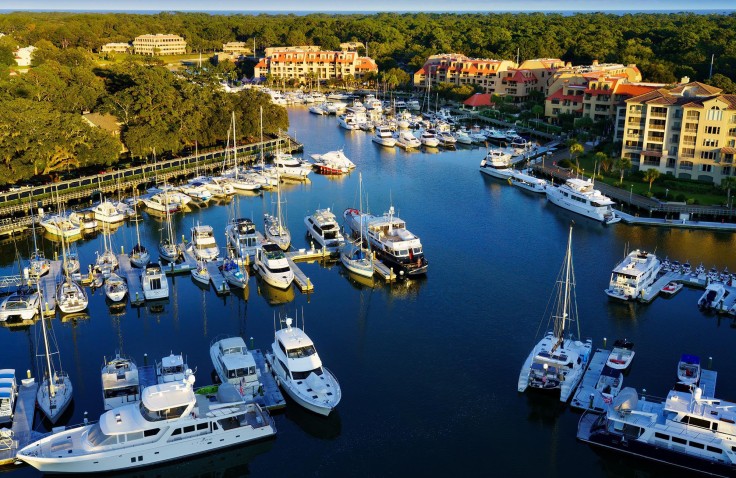 When it's time for history class, Palmetto Dunes serves up plenty of that, as well…
Palmetto Dunes offers a history of unparalleled experiences for guests from all corners of the globe. President Bill Clinton, who annually began visiting Palmetto Dunes during the late 1990s, called the Arthur Hills Course his favorite of the resort's three outstanding golf courses.
When they were in college, future PGA Tour superstars Tiger Woods and Phil Mickelson honed their golfing skills on the Arthur Hills Course.
In 1972, a young PGA golfer named Johnny Miller was hired to represent Palmetto Dunes Oceanfront Resort as its touring professional. Miller captured his first Heritage Classic that year and went on to win 25 times on the PGA Tour including two major championships. Miller is one of many celebrities who have enjoyed Palmetto Dunes through the resort's storied 50 years of existence.
NBA star Michael Jordan, the current subject of ESPN's wildly popular documentary, "The Last Dance,"  lived on Hilton Head Island for a decade in a three-bedroom, three-and-a-half-bath home in Wexford Plantation. A well-known golf junkie, MJ would occasionally come to Palmetto Dunes to enjoy a round with friends.
For more than three decades, celebrities and their fans gathered on Hilton Head Island during Labor Day weekend for the annual Hilton Head Island Celebrity Golf Tournament. From its inception in 1979 until 2014, the tournament donated more than $4 million to local children's charities. The Robert Trent Jones Oceanfront Course at Palmetto Dunes was one of three regular host sites for the event, which drew celebrities of all sorts through the years from actors and actresses, musicians, former athletes and other sports personalities — everyone from Johnny Bench to Johnny Unitas, Pat Boone to Paul Williams.
Longtime Pittsburgh Steelers Coach Chuck Knoll and NBA star Isiah Thomas both owned houses in Palmetto Dunes, while actors Sylvester Stallone and Robert Ulrich have both played at Palmetto Dunes through the years. A short-lived Mike Schmidt Golf Tournament at Palmetto Dunes drew numerous, well-known baseball players to the resort, while the Lee Elder Invitational drew some big names in golf such as Calvin Peete and Tommy Bolt.
Happen to be doing some ecological distance learning? Palmetto Dunes has you covered …
The calm waters of the 11-mile inland lagoon system that runs through Palmetto Dunes present countless opportunities for fishing, bird watching and enjoying the beauty of nature. Guided paddling trips led by trained interpretative naturalists provide an introduction to the habitat of herons, osprey, dolphins and fiddler crabs.
Finally, of course, to break up your time on the computer, you've got to take your distance learning outside for some physical education (PE) classes…
With five miles of paved pathways, Palmetto Dunes offers some of the nation's finest recreational biking opportunities. Visitors can wind beneath a dense canopy of live oaks and ride along three miles of wide, flat beaches. The network of bike trails at Palmetto Dunes conveniently connects with nearly 50 miles of paved public pathways and nature trails blazed by the Town of Hilton Head Island. Recreational cyclists enjoy easy access to a diverse array of shopping centers, dining destinations and activities along the pathways network, minimizing the need for a car and helping bypass traffic while staying at Palmetto Dunes.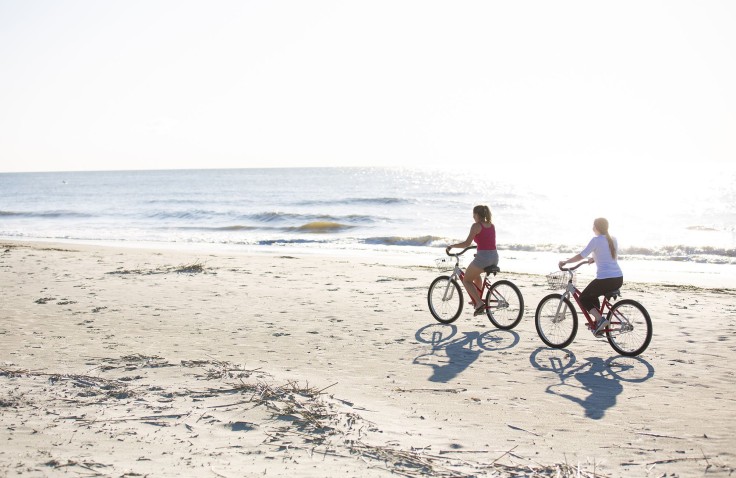 Hilton Head Outfitters, the resort's one-stop shop for outdoor adventures, boasts more than 3,000 bikes for rent, from children to adult bicycles. Also available are tag-a-longs, kiddie carts, bikes equipped with baby seats, adult three-wheelers and tandem bikes. Bikes, helmets and other accessories are available for daily, weekly or monthly rental. Hilton Head Outfitters delivers bikes for free for guests staying at the resort – or anywhere on the island – making bike rentals easy and convenient.
Hilton Head Outfitters' rental fleet includes more than 60 kayaks and canoes, perfect for fishing, bird watching, leisurely paddling, photography and more. Single and double kayaks, including fishing kayaks with rod holders, and a range of canoes are available for rent. The lagoon waterway is home to surprisingly large redfish, trout, bluefish, flounder and black drum, all of which may be taken with a fly rod or light tackle available at Hilton Head Outfitters.
Palmetto Dunes Oceanfront Resort is well suited to help break up the monotony of distance learning!