(Longtime Palmetto Dunes Director of Instruction Doug Weaver is a former PGA Tour professional, who has competed in five Heritage Tournaments on Hilton Head Island during his career. Golf fans know that under normal circumstances this week, we would be enjoying the Heritage . But, since we're not, we thought we'd ask Doug to share some of his favorite tournament memories.)
 In 1978, I was one of three high school seniors from Hilton Head who made a trip to the Masters. 
We watched Gary Player, an early starter, shoot the course record 64 and win the Masters, but only after future Hall-of-Famer Hubert "Hubie" Green missed a 3-foot putt on the 72nd hole, which would have forced a playoff.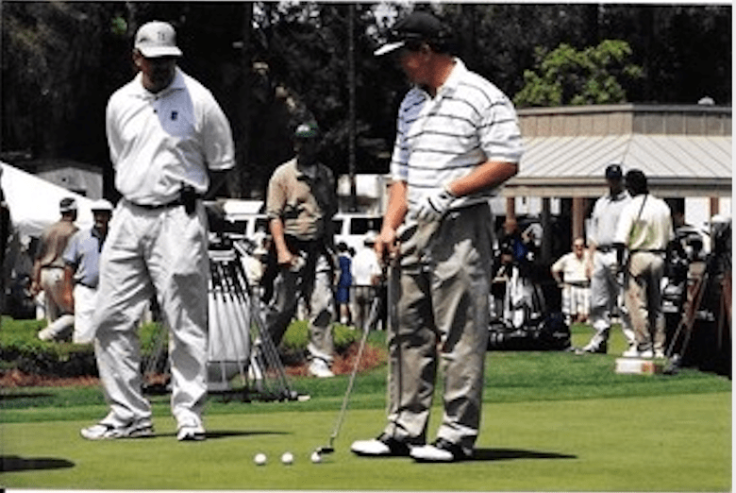 The inside scoop is that, as Hubie approached the 3-foot putt to force a playoff and win a possible third major championship, the TV commentator talked during his pre-shot routine. Green backed away, gave the commentator a stare, and then returned to the putt — and missed, with the crowd groaning in disappointment.
We had front row seats to this unfortunate moment in golf history. Within 60 seconds of the miss, my friend Brian Moersch, in the moment, asked Green for his ball. Green tossed it to him.
Fast forward to three days later, during the Wednesday Pro-Am of the Heritage. Brian Moersch approached Hubie Green again and this time requests that he sign the ball. Green graciously did.
Can you guess who won the Heritage that week? Yes, Hubie Green  
The 1978 Heritage was one of Hubie's 29 career wins on the PGA Tour, including two major championships — the 1977 U.S. Open and the 1985 PGA Championship. He was inducted into the World Golf Hall of Fame in 2007. Sadly, Hubie died in 2018, at the age of 71, from complications due to throat cancer.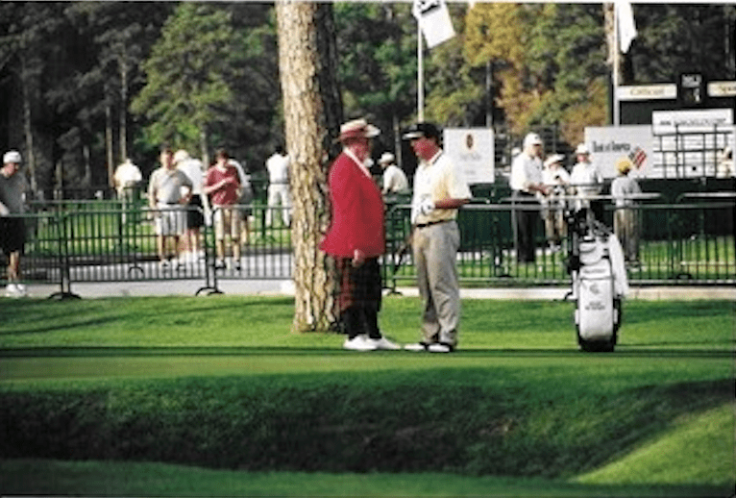 So, what did we learn from this experience back in 1978?
Hubie was repeatedly asked by the media about the TV commentator's untimely talking during his pre-shot routine. He never blamed the commentator for the miss. This became a signature of his character and a lesson to us all:
Take full responsibility for every shot you take

Put bad breaks behind you immediately

Start positive momentum immediately
Learn more about golf at Palmetto Dunes and planning your next Hilton Head golf getaway here.