Hilton Head Pickleball Community Shows Support at Opening Night Event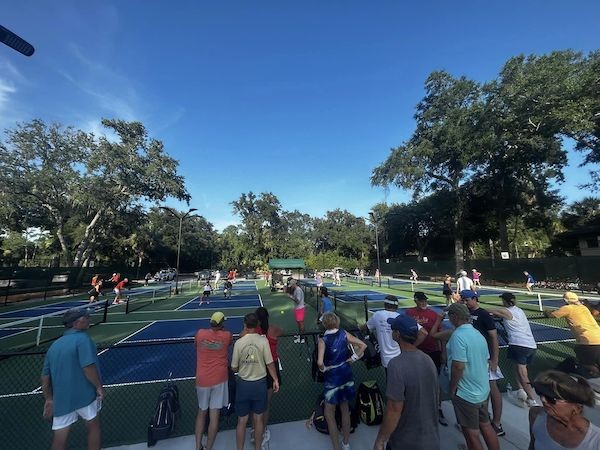 On August 21, 2023 Palmetto Dunes Oceanfront Resort on Hilton Head Island, S.C., welcomed more than 100 pickleball enthusiasts to the grand reopening of eight pickleball courts that have been completely resurfaced and rebuilt from the sub-base to the finished product, including new nets, windscreens and tournament LED lighting.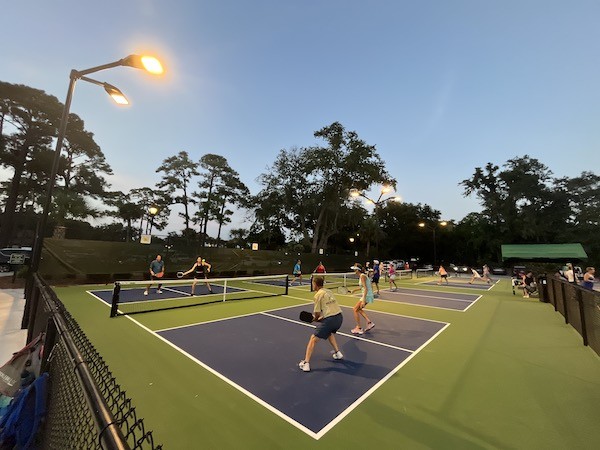 Work Completed by Howard B. Jones and Sons of Mount Pleasant, SC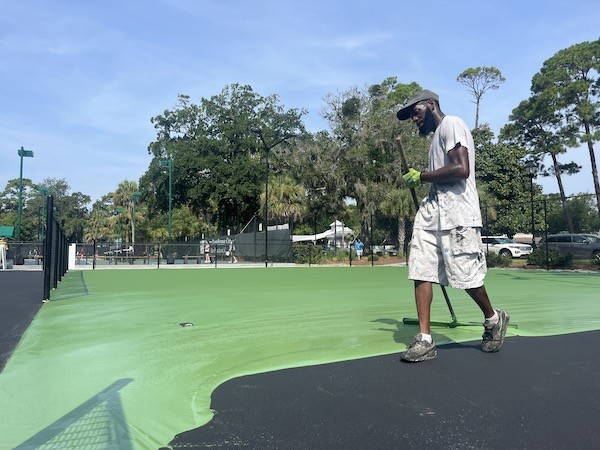 The work was performed by Howard B. Jones and Sons of Mount Pleasant, SC., who first began operations in 1970. They have earned the reputation as the premier full-service tennis court contractor in the southeast.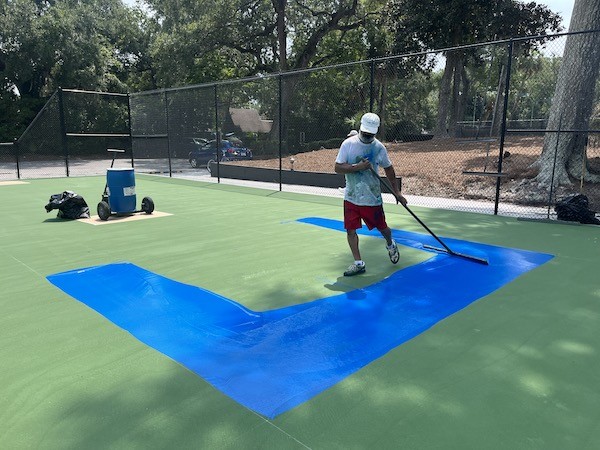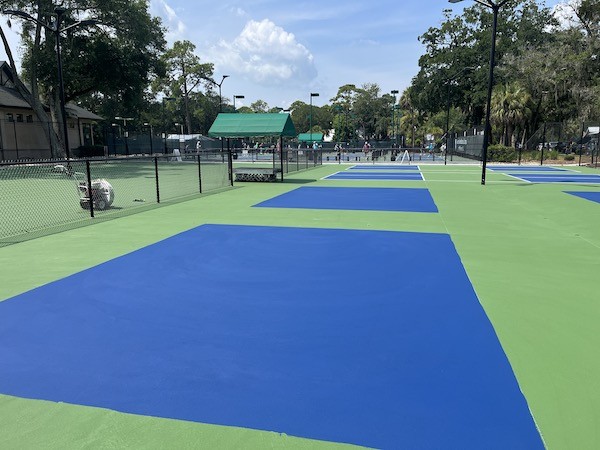 During the time the eight courts were closed for repair, the Palmetto Dunes Pickleball Center's members and guests were able to enjoy the resort's other 16 courts that remained open for play.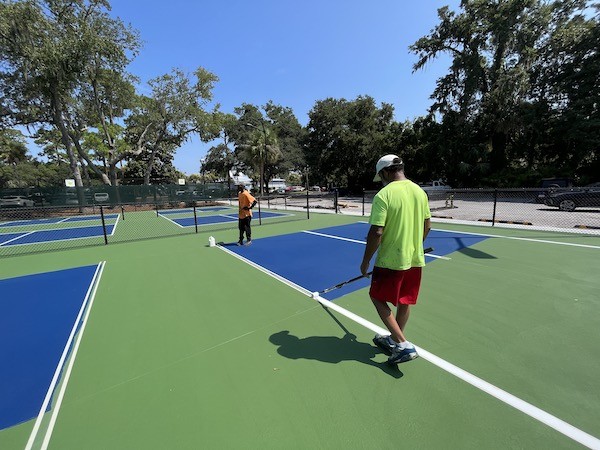 Experience One of the Southeast's Largest Pickleball Complexes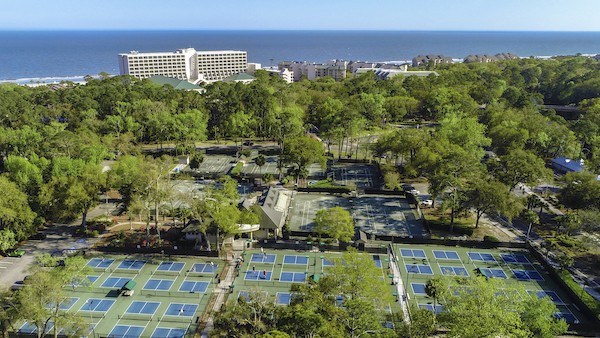 Now, the Pickleball Center is back to 24 courts total, making it one of the southeast's largest pickleball complexes. Several participants at the grand reopening even commented that Palmetto Dunes has created one of the finest pickleball communities in the country.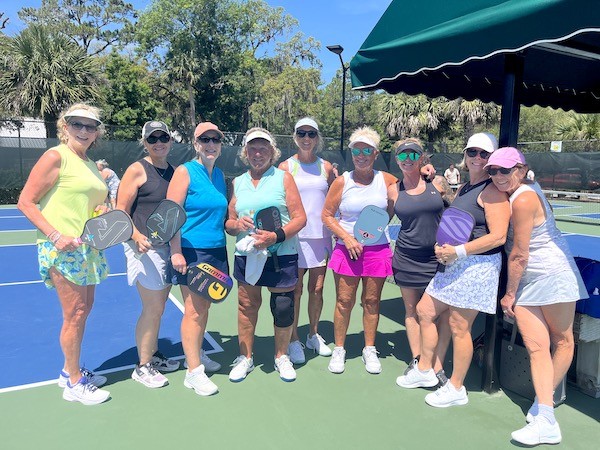 They also awarded high marks to the Palmetto Dunes professional staff, led by Pickleball Touring Professional & Director of Pickleball Instruction Sarah Ansboury, and featuring pickleball professionals Nancy Clouse, Rick Hobson, Jamie Shrier Whiting and Reggie Sanderson.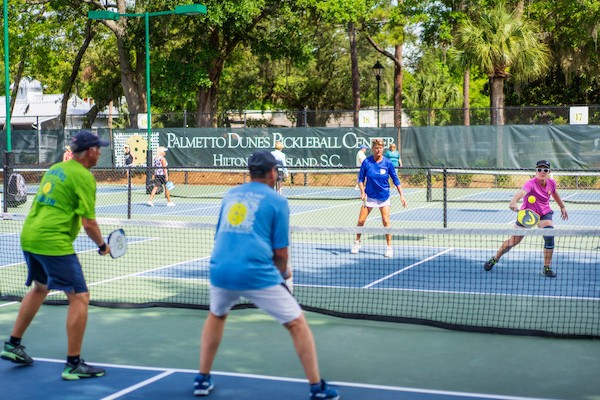 Palmetto Dunes Strives to Improve the Guest Experience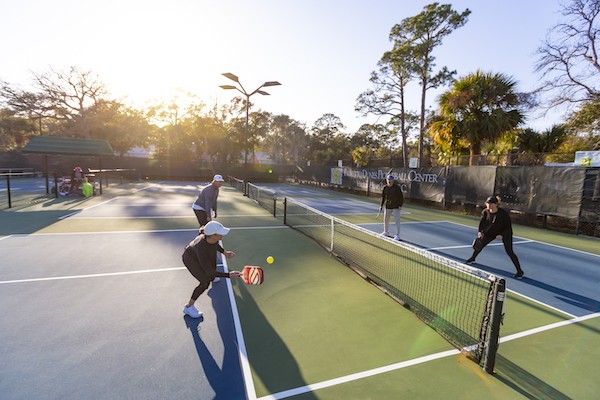 "Our ongoing goal is to continue to improve our guest experience, facilities and programming," said Palmetto Dunes Director of Tennis & Pickleball John Kerr. "It is wonderful to have all 24 courts fully operational and ready to go for our extremely busy fall season."
Palmetto Dunes Oceanfront Resort has a variety of Hilton Head vacation rentals and stay & play packages if you're looking to plan a trip.