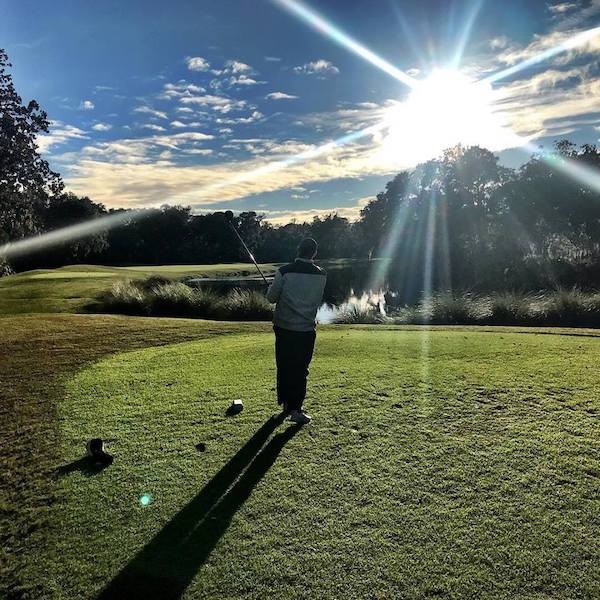 Photo Credit: mattreese03

When — you might ask Doug — will we see these bright lights?
When you:
Achieve a goal you never have conquered. For example, learning to hit a golf ball up in the air at age three. We have the clubs for you to use in our "Lil Swingers Class." Ages 3-7.

Watch your struggling teenager say, "I can do this," with a big smile on their face.

Do something you thought you never could enjoy. For instance, a two-hour golf game spent talking with friends, exercising — and making a long putt to par a hole.

Discover you have the ability to play nine holes of effortless and social golf with your lady friends and then go have lunch and talk. Palmetto Dunes invites you to our "Ladies Only Class."

Share a personal victory with family or a friend, and have that experience give you encouragement to overcome other obstacles.

Experience efficiency, purity and power in one motion and watch it result in a long golf shot over the water that does exactly what you want it to do. We offer you the "Power and Distance Class."

Know your child who wants to play high school and college golf is playing with — and learning from — a former college and PGA Tour Player and now a PGA "Teacher of the Year." We offer "Playing Lessons with Doug Weaver."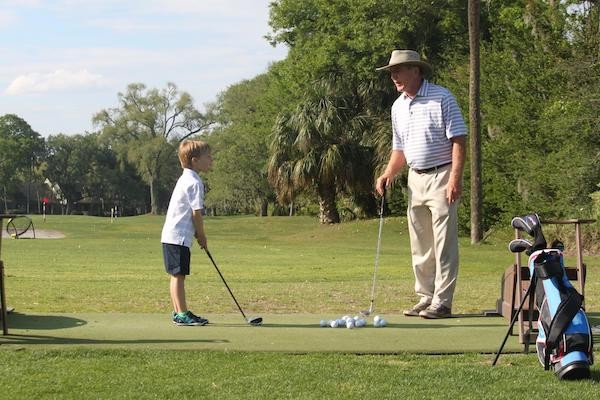 Or consider the following classes that provide equipment and can meet the needs of all skill levels:
Family Golf Class

Beginners Class

Back to Basics

Golf Mobility

Mental Golf Workshop
Doug Weaver believes that those experiences … and many others on and around the golf course … will allow you to enjoy personal fireworks that you never thought possible.
"Golf is a game for a lifetime," Doug likes to say. "Today is the first day of the rest of your life. Bring someone close to you and learn to enjoy and love golf."
Reservations are required by calling (843) 785-1138 or (800) 827-3006.