Enjoying the endless attractions on Hilton Head Island and Palmetto Dunes Oceanfront Resort keeps getting easier, with more ways than ever to arrive to the island in style.
Located at the southernmost tip of South Carolina about 20 minutes off I-95 — enhanced by gorgeous vistas of the Lowcountry's natural beauty along the way — Hilton Head has always been a convenient drive destination.
Now, with an increasing number of daily, non-stop flights from major cities across the U.S., flying into Hilton Head is even more of a breeze.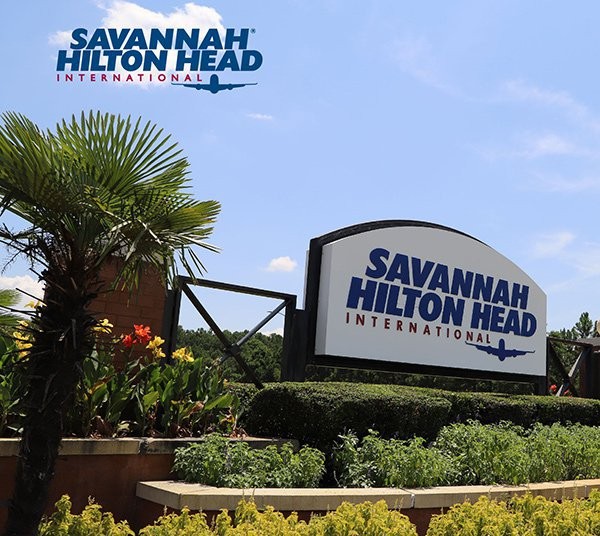 Flying to Hilton Head Island
For decades, two airports have predominantly serviced the southern neck of South Carolina's Lowcountry. Savannah/Hilton Head International Airport (SAV) is about 45 miles south of Hilton Head, just across the South Carolina-Georgia state line. The regional Hilton Head Airport (HHH), meanwhile, is mere minutes from almost everything the island has to offer.
Voted one of the country's top 10 best domestic airports, SAV was re-named Savannah-Hilton Head International Airport due to the amount of their traffic that is destined for Hilton Head.
SAV provides Hilton Head Island visitors with an exceptional travel experience. Guests can choose from a selection of eight different airlines — Air Canada, Allegiant, American, Delta, Frontier, JetBlue, Sun Country, or United — offering nonstop service to a variety of major cities.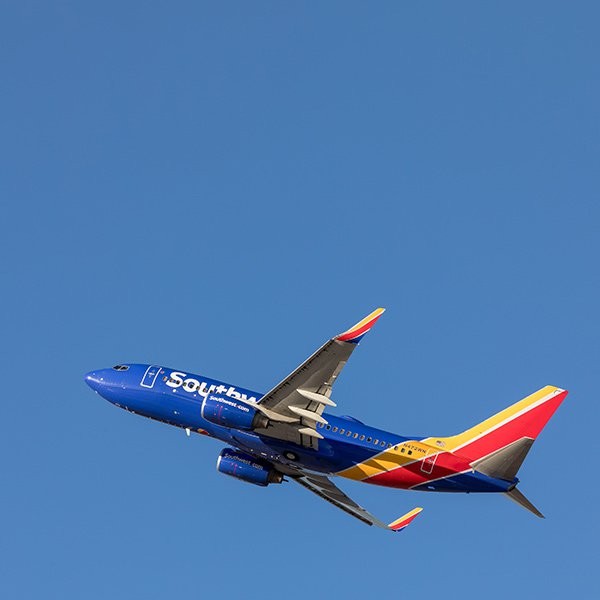 Southwest Airlines Offers Direct Flights to SAV
In March, Southwest Airlines will begin offering six new flights from five different markets year-round, with daily direct flights to and from Baltimore, Chicago, Dallas, Houston and Nashville.
Having Southwest Airlines join the expanding roster of airline options at Savannah/Hilton Head international Airport speaks volumes. Despite challenging times, Southwest Airlines recognizes the Lowcountry's strength and robust economic opportunities. "We look forward to offering Savannah/Hilton Head customers a new travel option when we launch Southwest service on March 11," said Southwest Airlines Senior Vice President Operations and Hospitality Steve Goldberg.
SAV offers several parking options, including valet parking service with drop off on the upper level, a long term/hourly parking garage adjacent to the terminal building and an Economy parking deck and surface lot located behind the long term/hourly garage parking. The terminal building is quickly reached by both parking areas. KShuttle is the official provider of shuttle service from SAV to historic downtown Savannah and Hilton Head.

Hilton Head Airport Becomes More Accessible
Meanwhile, for those seeking the most stress-free and convenient service into the island, Hilton Head Island Airport (HHH) is located mid-island, about three miles Palmetto Dunes.
In the 1960s, the island decided that an airport would allow an increase in the number of visitors. Hilton Head Airport opened in 1967 with the help of professional golfer Arnold Palmer. An avid pilot, Palmer became the first person to land at the new airstrip.
In 2018, Hilton Head Airport completed a $27.5-million expansion project, lengthening the runway from 4,300 feet to 5,000 and allowing larger jets to land. Soon thereafter, three major airlines began servicing Hilton Head Airport with nonstop flights to and from more than a half-dozen hub cities. The Hilton Head Airport, will again be expanding and renovating! They will be expanding and renovating its terminal, roughly a $40 million project largely funded by the FAA.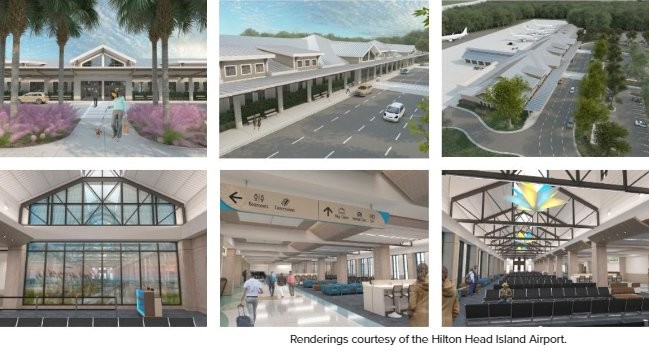 The project will nearly triple the size of the existing building and feature three gates for larger planes.
United Airlines began seasonal service to its hubs at Chicago-O'Hare, Newark, and Washington-Dulles, and American Airlines added seasonal service to its Washington-National hub to its existing service to Charlotte. Growth at the Hilton Head Airport continued in May 2019, when Delta Air Lines resumed year-round service to its hub in Atlanta, as well as adding a new seasonal route to New York-LaGuardia. All of these flights are operated by regional affiliates. One public charter airline operates limited service.


HHH offers many services, ranging from commercial air services, private aviation, rental car services, taxi and limo services, aircraft maintenance and flight training.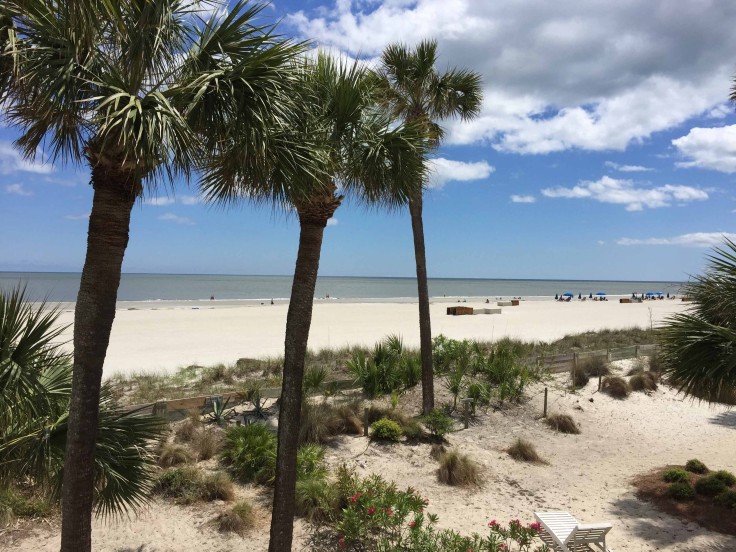 Hilton Head's beaches, ideal weather year-round, world-class golf courses and tennis courts, bike paths, shopping and endless restaurants are easier to access than ever before. At Palmetto Dunes, we look forward to safely and warmly welcoming your next arrival.