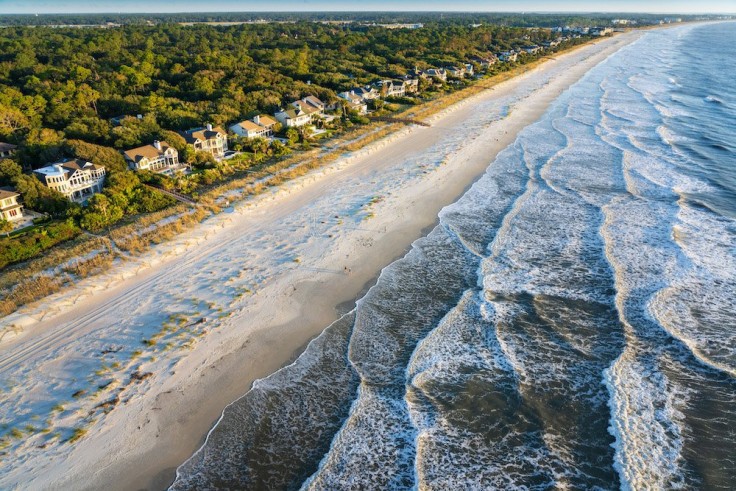 For more than a half century, one characteristic that has always made Palmetto Dunes Oceanfront Resort unique is the fact that our popular getaway is almost completely surrounded by water. This includes the resort's 11-mile lagoon and 3 miles of pristine oceanfront, as well as Broad Creek, located at Shelter Cove Harbour & Marina, which flows into the Calibogue Sound.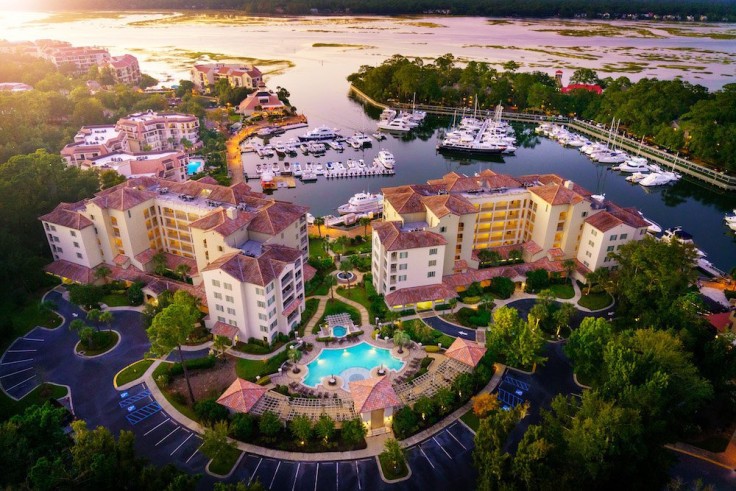 Naturally, this geographic distinction makes Palmetto Dunes an ideal destination for water lovers. And that's just the start of it. With more award-winning amenities than any other resort in the southeast, Palmetto Dunes provides one of the richest outdoor adventure experiences anywhere.
Your family's island fun in the sun this spring begins at Palmetto Dunes' one-stop shop, Hilton Head Outfitters, a full-service sporting emporium that serves as a popular headquarters for adventure. Conveniently located on Queen's Folly Road next to Alexander's Restaurant & Wine Bar and across the street from the Palmetto Dunes Tennis & Pickleball Center, Hilton Head Outfitters is open seven days a week from 8 AM to 5 PM.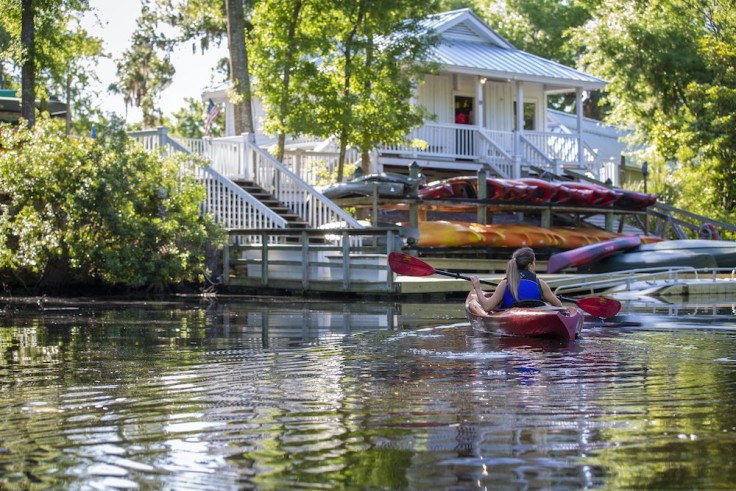 There, you can rent kayaks or canoes to explore the 11-mile saltwater lagoon system of calm waterways that border the resort's golf courses. Palmetto Dunes guides, who are experienced naturalists, lead nature tours on the lagoon system and along the salt marshes of the Lowcountry. The tours are leisurely in pace; experience is not required. The guides provide full instruction and have guests paddling comfortably in 20 minutes.
The rental fleet includes more than 60 kayaks and canoes, perfect for fishing, bird watching, leisurely paddling, photography and more. Single and double kayaks, including fishing kayaks with rod holders, and a range of canoes are available.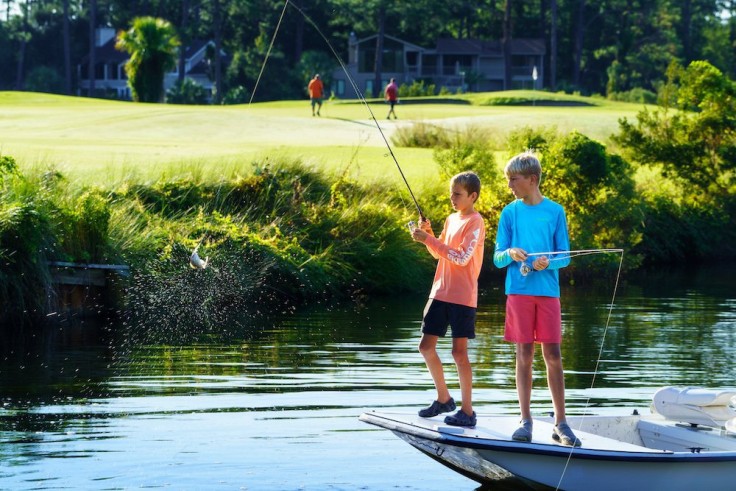 The lagoon waterway is home to surprisingly large redfish, trout, bluefish, flounder and black drum, all of which may be taken with a fly rod or light tackle available at Hilton Head Outfitters. Make reservations for an exhilarating fishing charter with Palmetto Lagoon Charters — but please remember that all fishing in the lagoon system is catch and release only.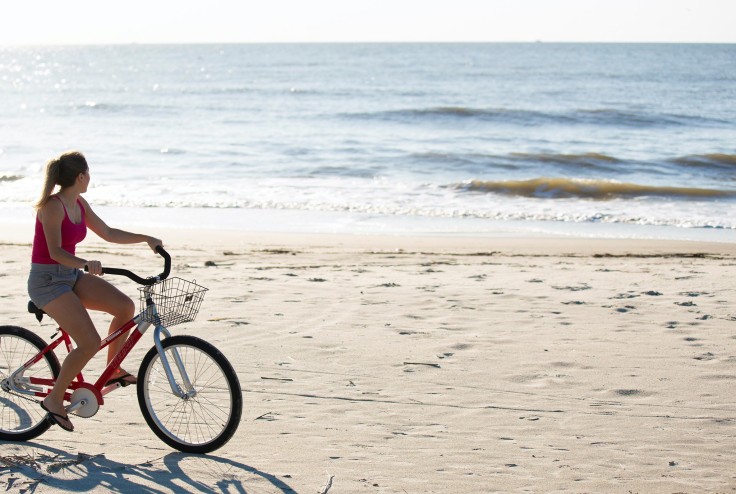 Of course, Palmetto Dunes Oceanfront Resort is a biking paradise including 5 miles of paved pathways. Guests wind their way beneath a dense canopy of live oaks as they pedal along 3 miles of wide, flat beaches. The network of bike trails at Palmetto Dunes conveniently connects with nearly 50 miles of paved public pathways and nature trails blazed by the Town of Hilton Head Island. Recreational cyclists enjoy easy access to a diverse array of shopping centers, dining destinations and activities along the pathways network, minimizing the need for a car and helping bypass traffic while staying at Palmetto Dunes.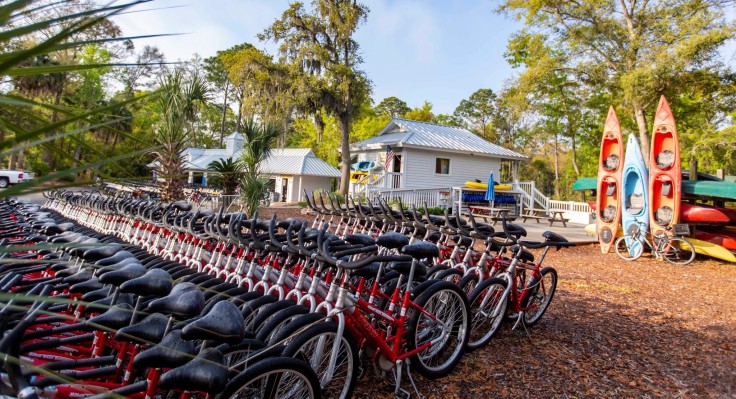 Hilton Head Outfitters boasts a fleet of more than 3,000 bikes for rent, from children to adult bicycles. Also available are tag-a-longs, kiddie carts, bikes equipped with baby seats, adult three-wheelers and tandem bikes. Bikes, helmets and other accessories are available for daily, weekly or monthly rental. Hilton Head Outfitters delivers bikes for free for guests staying at the resort – or anywhere on the island from the South end of the island up to Port Royal – making bike rentals easy and convenient.
The "Get Out on the Water" package at Palmetto Dunes includes three nights accommodations, a selection of water activities and more:
Three nights in a 2-bedroom resort view villa at Palmetto Dunes Oceanfront Resort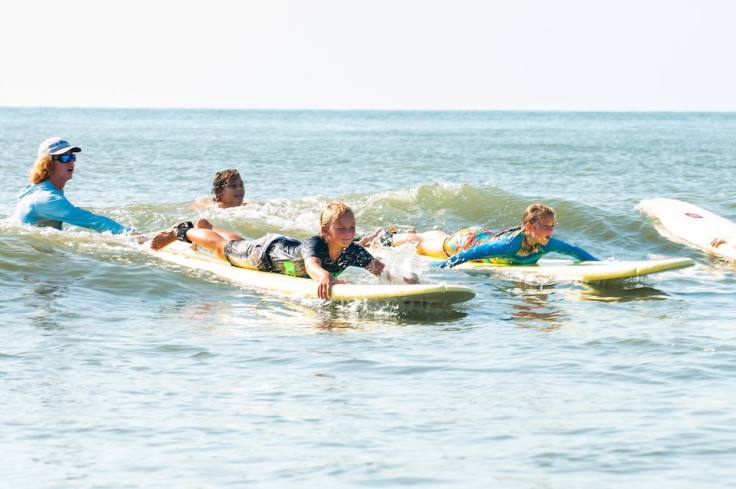 Palmetto Dunes offers a year-long variety of specially curated packages. From family vacations, tennis vacations or group golf trips to romantic getaways for couples, these unique offers provide options you can only get here — as well as savings you can't find anyplace else.
Please visit www.HiltonHeadOutfitters.com for a package quote or call (866) 650-4125.