By Eric Wammock, Palmetto Dunes Head Tennis Professional
At the award-winning Palmetto Dunes Tennis & PickleballCenter, we are proud to offer Hilton Head Island's most robust tennis programming. Our tennis clinics are consistently filled with students looking to better their game and a monumental majority are outstanding students.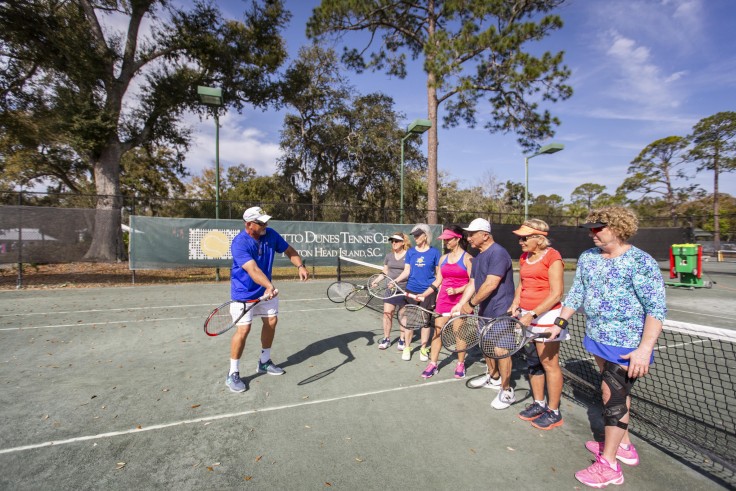 Are you a good student? The following tip is designed to help you be a good student and get the most out of your learning experience:
First, know what program you are signing up for. The resort offers a wide variety of Hilton Head Island tennis programs that include a wide variety of topics, types of drills and play situations. Occasionally, students sign up for the class because the time of day suits their schedule, only to find out that the topics or drills aren't what they're looking to work on. If you go to Chick-Fil-A, don't be disappointed when you can't order a burger. (As a side note, we offer burgers and many other delicious meals at Palmetto Dunes!) We have what you're looking for and it is described on our website, tennis flyers — and our helpful shop staff can guide you, as well.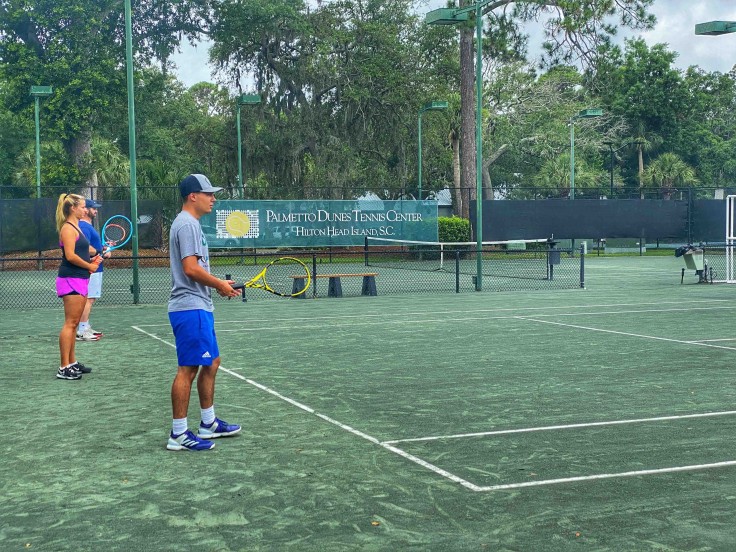 Second, know that when you are learning something new in order to improve your level, it is likely you will not be good at it immediately. Our staff of certified tennis professionals, many of whom were college coaches, professional players and experts in their field, are going to be patient with you. You need to be patient with yourself. If "getting better" was as easy as getting a tip and implementing it immediately, everyone would be playing in stadiums and on TV. It takes time to get better and let the process happen. In the meantime, you can still use the tools you own when you play, but when you practice, work on what you're not as good at, as well.
Do these two things and your experience at Palmetto Dunes, like the thousands of others who partake in our programming, will be positive and stay with you for life!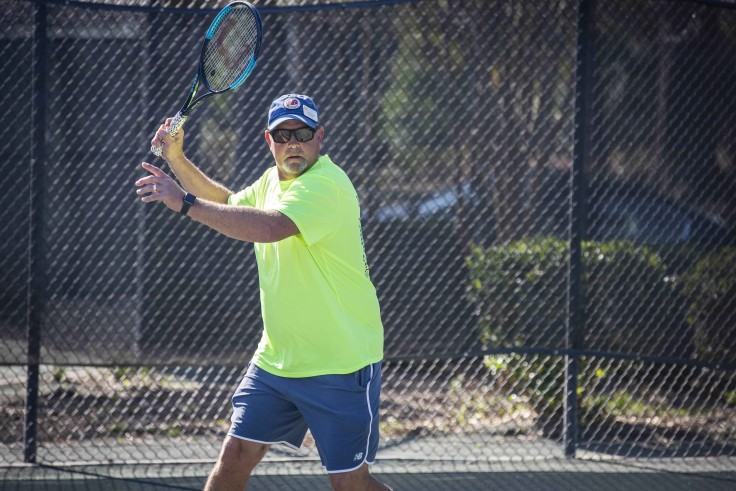 About the author: Palmetto Dunes Head Tennis Professional Eric Wammock, a USPTA Elite Professional, has been part of the tennis industry for nearly four decades. As a player, Eric was a college all-American at Florida State College and later All-Conference at Virginia Commonwealth University, winning the conference doubles title over the 11th ranked team in the country from USF. Eric played professionally in 1990-1991, before moving to Hilton Head Island. The former USPTA SC Pro of the Year has played tournaments, exhibitions and practiced with many top players including Stan Smith, Bjorn Borg, Monica Seles, Conchita Martinez, Johan Kriek and Mikael Pernfors.