At the recent 2022 PGA Show in Orlando, FL, friends and colleagues across the golf world were able to reconnect, get the latest news and updates and learn more about upcoming products, trends and best practices across the industry.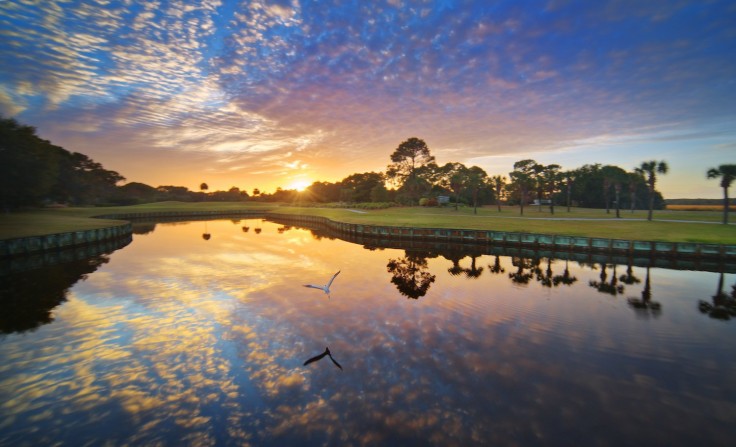 Palmetto Dunes' Preferred 2022 Golf Trends
From the kickoff at Demo and Fitting day to the fun of the Fashion Show, here's our Palmetto Dunes inside peek at some of the items and topics that are buzzing for the upcoming year:
For those looking to upgrade their man cave, create a personal 19th hole or make a backyard the envy of all their whiskey and Guinness drinking golf buddies (and can afford to spend $80,000), the Pub Óg is the coolest item we saw all week. This 10-by-10-foot octagon structure produced by a Northern Ireland company holds the smallest version of an authentic pub you've ever seen. The mini pub seats four at the bar, can accommodate three others standing and is customized to individual interests and tastes so no two pubs are alike. The price includes shipping and full assembly on site.

In fact, one definite, post-pandemic theme of the 2022 PGA Merchandise Show was that there were many alcoholic beverages to go around. Our crew stopped by On The Rocks Premium Cocktails to try out their lineup of premium ready-made golf course-designed premium cocktails. These were a big hit and people kept returning for more. Our team's favorite was the Old-Fashioned, which includes Knob Creek Bourbon Whiskey, bitters, cane sugar, orange, cherry, and lemon flavors.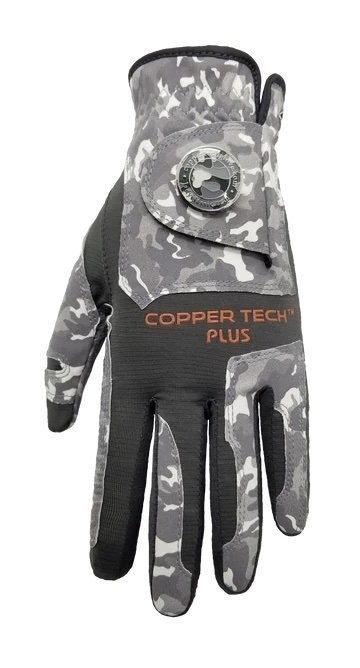 After producing a quality golf glove, interwoven with copper fiber to aid in blood circulation and pain relief for a number of years, Copper Tech has added two new, trendy gloves. The new USA glove is perfect for Ryder Cup or Olympics times. The camouflage glove appeals to the outdoors set. 

The "belt with no holes," Nexbelt continues to bring new innovation and style to a product that already is a market leader. This year's focus is on two new belts. The first is a Bison belt, made from 100 percent American bison. The second is the Cayman belt, part of their alligator line, but featuring striking accent colors. 

The Towel Tag is the ultimate tee gift for an outing, or promotional item. It is a combination pull-though towel and bag tag – each available to be logoed and personalized with the name of a golfer or a company. The quality is immediately visible, differentiating it from many other golf accessories.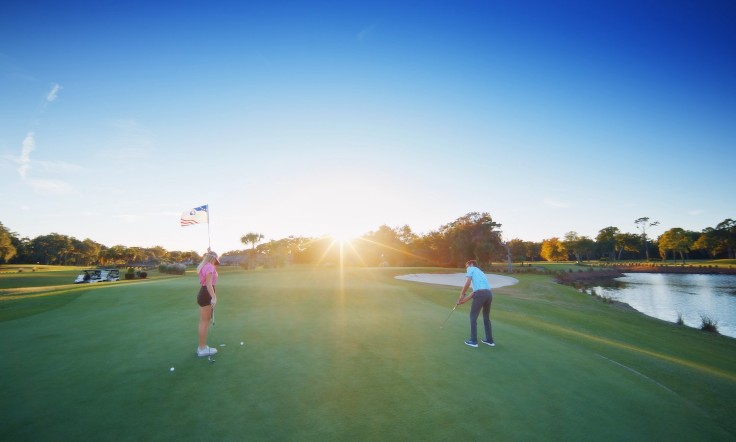 2022 Winners of Best New Product in Golf
In addition, the 2022 PGA Show shined a spotlight on new products and talented inventors in the New Product Zone (NPZ) Awards presentation. New products were displayed and judged by a panel of award-winning PGA Professionals and golf buyers. The criteria for judging included: aesthetic, uniqueness, filling a customer's need and packaging/merchandise support. 
The judging panel selected and presented three winners with the "Best New Product" Award in the New Product Zone booth. The winners of the 2022 Best New Products awards were Alignment Ball Mark, Fireside Tumblers and Oars + Alps: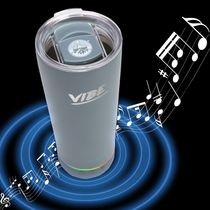 Alignment Ball Mark reads putts and adjusts alignment without moving the ball on the green.

Fireside's award-winning product is the Vibe Music Tumbler, a tumbler for hot and cold drinks that features a built-in speaker.

Finally, the personal hygiene products presented by Oars + Alps are quality, affordable products created to protect against the negative effects of sun, sweat, wind, dirt and grime. 
Golf Popularity and Participation Rates Continue to Increase into 2022
The 2022 PGA Show in Orlando wasn't just an opportunity for colleagues and friends in the golf industry to come together again, it was also an important opportunity to learn from the brightest minds in the golf world. For those interested in the golf industry's 2021 performance, National Golf Foundation Chief Research Officer David Lorentz shared findings from its latest research and reports. Participation rates continue to rise, and golfers are trending younger and more diverse. 
"The winds are blowing favorably in golf's direction right now. It's advantageous for you, your facility and the game to step up and recognize what an opportunity we have for ourselves with this surge in play," Lorenz said.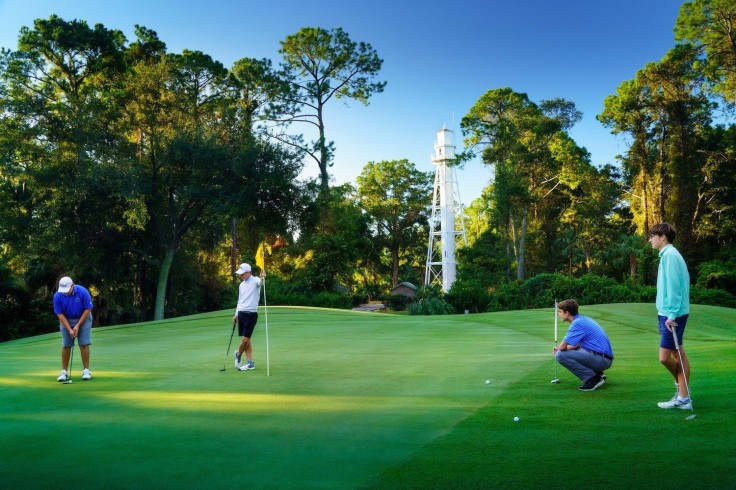 Thank you again to our Palmetto Dunes Golf representatives who attended the show this year to support the golf industry and help make it a success. For golf lovers at Palmetto Dunes and around the world, the future is bright!