In the December-January issue of Golf Digest, the venerable magazine ranks the "Best Teachers in Every State" as voted on by their peers in the golf instruction industry.
One of golf's most comprehensive nationwide rankings, the magazine has identified, "651 great instructors who fix swings near you" by surveying more than 1,500 golf instructors across the United States.
Palmetto Dunes Oceanfront Resort on Hilton Head Island is pleased to announce that its longtime Director of Instruction, former PGA Tour professional Doug Weaver, is ranked among the best teachers in the state of South Carolina.
"This is a vote from my peers, so I am genuinely humbled," said Weaver, who was inducted in the Lowcountry Golf Hall of Fame in 2017 and has previously been awarded Hilton Head Island's "PGA Teacher of the Year." In 2017, Weaver was also named "Teacher of the Year" for the Carolinas section of the PGA of America (CPGA). He has served on the CPGA Teachers Committee for three years.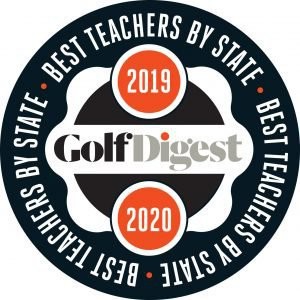 In addition, Weaver was recently awarded the 2019 "Player of the Year" for the CPGA's Lowcountry area, which includes Charleston, Beaufort, Jasper, and Colleton Counties. "I've done what I ask my students to do," Weaver said. "I've been willing to update my techniques in all areas of my game. Palmetto Dunes is an excellent place to practice and play on its challenging and uplifting courses."
In addition to its trio of outstanding golf courses, Palmetto Dunes Oceanfront Resort operates one of the world's top golf academies — including TPI Fitness, 3D instruction with Gears Golf and a top-50 club-fitting program — which offers a variety of instructional programs for golfers of all skill levels. Weaver heads a staff of outstanding PGA Class A professionals averaging 17 years of instruction, who provide hands-on instruction to golfers with proficiency and expertise.
"A ranking like this is quite an honor considering the number of exceptional instructors there are, in one of the country's best states for golf," said Palmetto Dunes Vice President of Resort Operations Brad Marra. "All of us at Palmetto Dunes Oceanfront Resort are proud to have Doug Weaver head up our outstanding team of golf instructors."
Weaver once made history on the PGA Tour. As a rookie in 1989, during a breathtaking span of one hour and 50 minutes, Weaver became the first of four U.S. Open contenders at Oak Hill Country Club to ace the sixth hole. Nick Price, Jerry Pate and Mark Wiebe were the other three. Weaver has recorded 10 hole-in-ones during his career.
That historic event became one of many highlights in Weaver's professional career. He captured 15 mini-tour titles and played in PGA Tour events during six years spanning three decades, including three Top-25 finishes. Weaver played and practiced with many of the game's greatest including Tom Watson, Nick Faldo, Nick Price, Paul Azinger, Vijay Singh, Lee Trevino, Payne Stewart and many others.
Weaver first moved to Hilton Head as a 17-year-old prep athlete. He was taught and influenced by Sam Snead, Davis Love II and Jack Nicklaus — and he played with a left-sided swing. "In 2004, in my drive to be the best teacher I can be, I started practicing a modern approach to golf," said Weaver, who starred at Furman University alongside Brad Faxon. "I've found a more natural and aggressive swing that is dependable in competition."
All his PGA Tour experiences and passionate desire to excel in coaching have trained Weaver well to help in his ultimate calling as a coach to golfers from beginners to professionals. "The sensitive, hands-on instruction is effective and efficient," he said. "Our patient coaches will help you kindle or rekindle your love of golf."
To sign up for one of Weaver's free, Monday clinics at Palmetto Dunes Oceanfront Resort or any of its other world-class golf instruction programs, please call 866-744-7558 or visit www.palmettodunes.com/golf/hilton-head-golf-instruction.