Father's Day is right around the corner, and we are here to help you find the perfect gift for every kind of dad!
Whether he is an avid golfer, an outdoor enthusiast, a skilled mariner, has a love for cooking and eating, or is up to date on the latest styles, we got you covered.  
The Golfer
For the golfing fanatic, we have several options to choose from, depending on your father's style.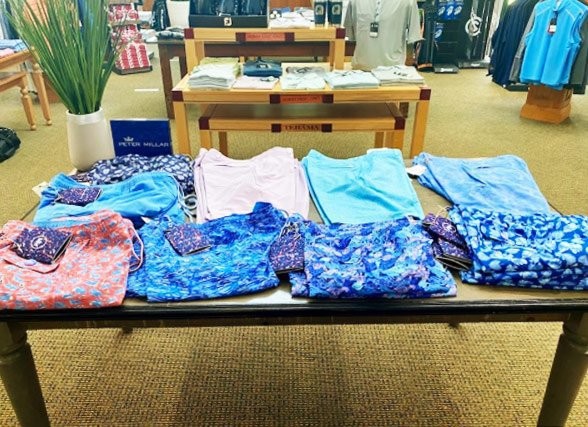 The Peter Millar Seaside seasonal collection includes these fun and vibrant swim trunks perfect for Dad's casual weekend style. These water resistant swim trunks are made from an incredibly soft fabric with a four-way stretch for ultimate comfort. Each print is exclusively hand-designed for a one-of-a-kind style.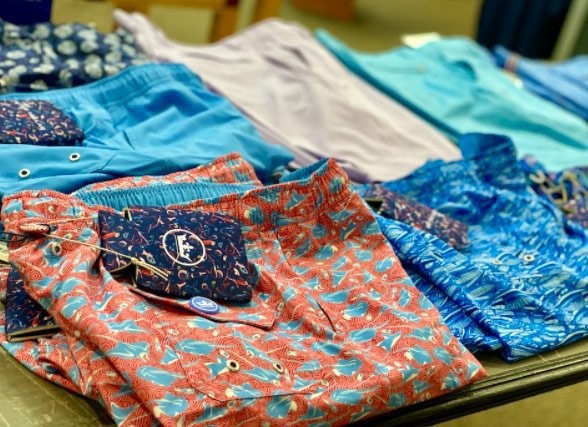 Peter Millar swim trunks are available for purchase at the Robert Trent Jones Pro Shop, you can make your purchase over the phone by calling 843-593-9111. Priced at $98.00, includes a unique PM koozie.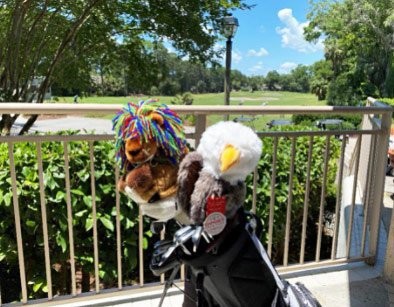 Add a bit of fun to your golf bag! Daphne's Headcovers have been around for 40 years and they still haven't gotten old. Daphne's Headcovers have you covered from the dog lover, to the nature lover. 
Daphne's Headcovers are available for purchase at the Robert Trent Jones pro shop, you can make your purchase over the phone by calling 843-593-9111. Priced at $34.00.
The Outdoor Enthusiast
For the dad who is interested in all the sights, sounds, and experiences nature has to offer on Hilton Head Island, we have an array of activities for you to choose from.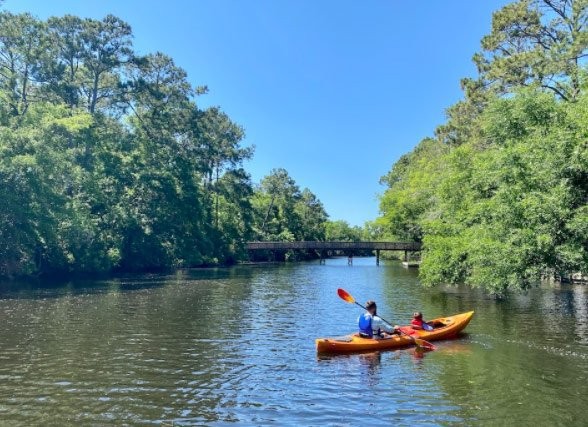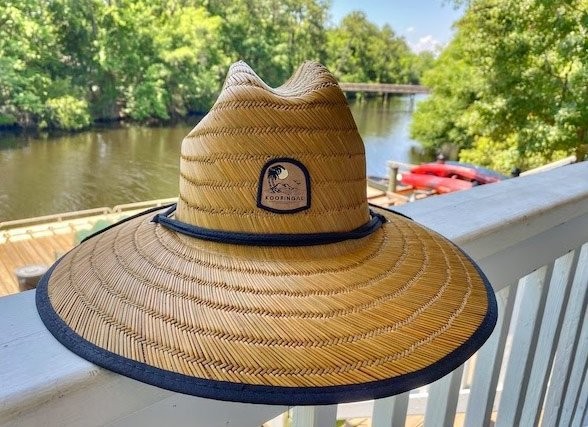 Spending all that time outdoors requires proper sun protection. The Koorginal Mens Hastings Surf Straw hat is made of 100% SeaGrass and with a sweat band made from elastic providing a snug fit, Dad will be shaded at the beach, fishing, boating, or just exploring the outdoors. The Surf Straw hat is available at Hilton Head Outfitters for $34.99.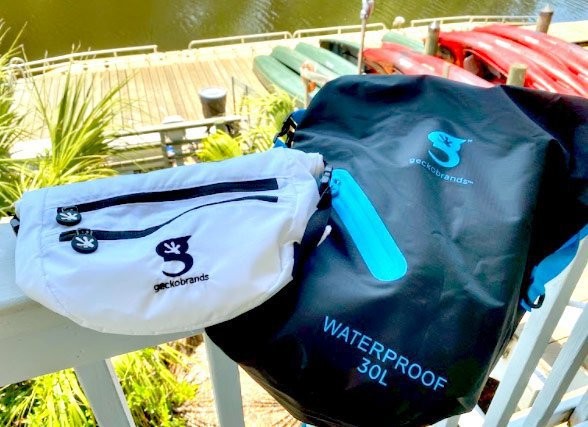 Help Dad protect his belongings during his adventures with Geckobrands super lightweight and collapsible waterproof packs. These packs travel with ease taking up very little space and weight. Available as a Waist Pack for $24.99 and a 30L Backpack for $39.99 at Hilton Head Outfitters. Call Hilton Head Outfitters at 866-650-4125 to learn more.
The Mariner
For the man who was born to be on the water, head on over to Shelter Cove Harbour and Marina.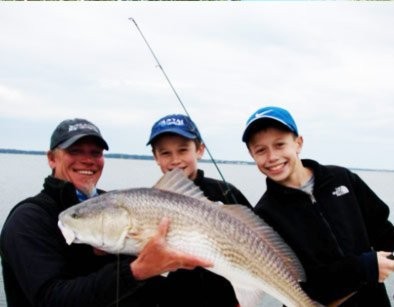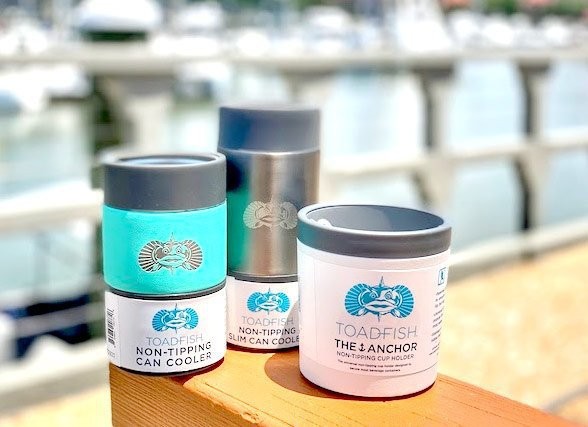 For the dad who can be found enjoying the day on the water, the Toadfish Non-tipping cup holders and can coolers will bring their boat game to the next level. The first of its kind, the SmartGrip technology allows the can coolers and cup holders to stick to any smooth surface. So if rocky waters are ahead, Dad's drink will remain upright, accident-free, and icy cold. As an added bonus, for every product sold, Toadfish will replant new oyster beds to help clean the coastal waters. These innovative cup holders can be found at the Shelter Cove Marina Ship's Store priced at $26 each. Call the Marina Ship's Store at 866-400-7894 to learn more.
The Competitive Dad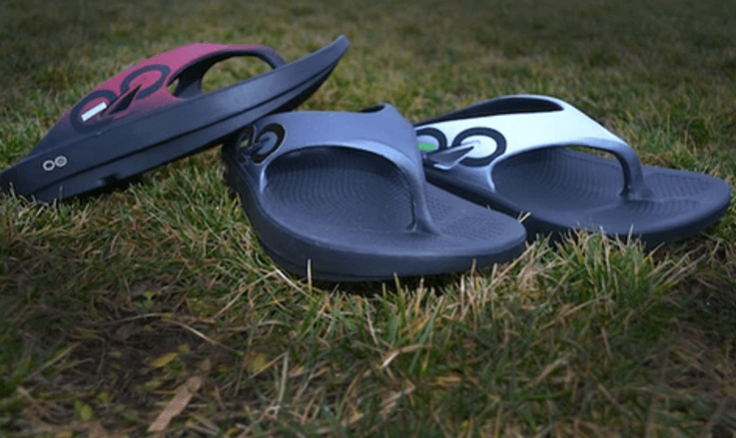 Is your Dad practically a professional Tennis or Pickleball player? Even if he is not, he can at least recover from his time on the court with Oofos! Oofos' technology allows muscles and joints to be able to recover from strenuous activity, alleviating pain and discomfort. This makes Oofo the perfect footwear to get your Dad back out on the court. Oofos can be found in the Tennis and Pickleball Center Pro shop. Price ranges from $49.99 to $79.99. Call the Tennis Pro Shop at 888-879-2053 to learn more.
The Foodie
Gift ideas for the man that loves to cook, as well as the man that just wants to eat!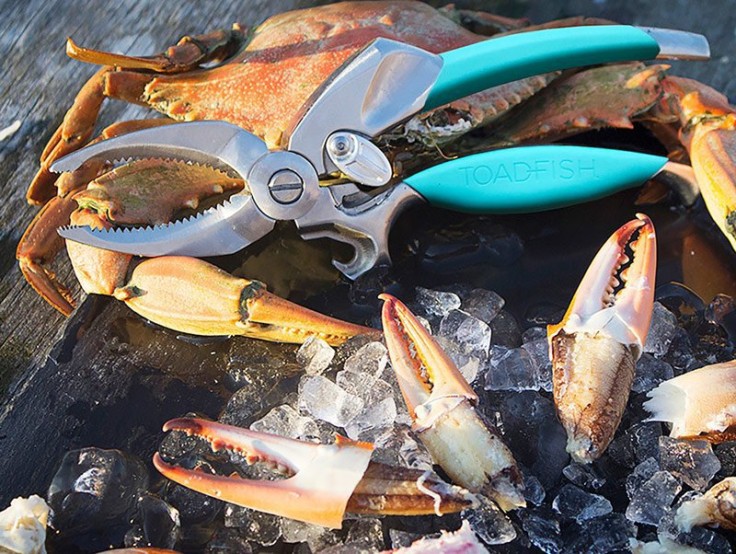 For the seafood lover, find the tools to make a seafood dinner at The Ship's Store, at 1 Shelter Cove Ln, Hilton Head Island, SC 29928. To make all the seafood prep easy, we recommend checking out their selection of Toadfish equipment. From the 'PUT 'EM BACK' oyster knife, to their Frogmore shrimp cleaner, you'll be saving plenty of time in the kitchen. Prices range from $29.00 to $39.00. Call the Marina Ship's Store at 866-400-7894 to learn more.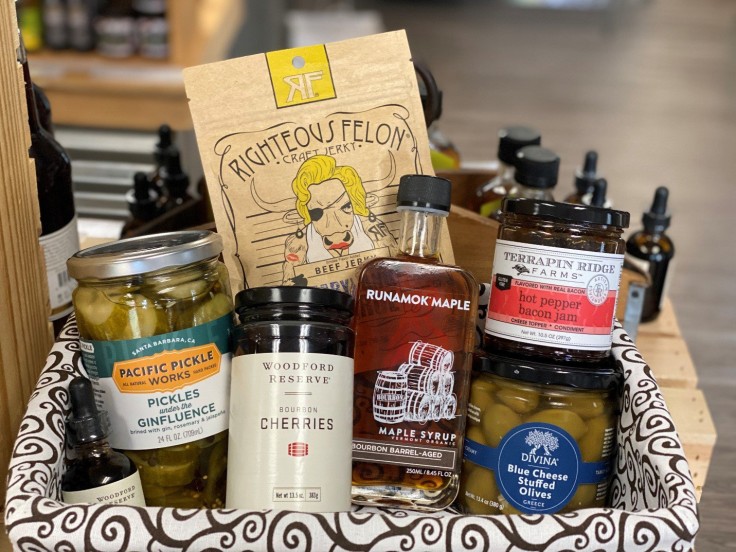 Looking for bold ingredients to add to your Father's Day meal? Head over to A&M Provisions, at 9 Harbourside Lane, Suite F Hilton Head, SC 29918, for a culinary journey. Browse amongst a variety of options from dry goods, olive oils, spreads, cheeses and more. There is something that will appeal to everyone's palate. For example, they have created a Father's Day basket for approximately $60.00. Included in this basket is, Terrapin Ridge Farms' Hot Pepper Bacon Jam, Runamok Maple Bourbon Barrel-Aged Maple Syrup, Divina Blue Cheese Stuffed Olives, Woodford Reserve Bourbon Cherries, Righteous Felon Craft Jerky, Pacific Pickle Works Pickles Under the Ginfluence, and Woodford Reserve Spiced Cherry Bitters. Call 843-671-2424 for more information.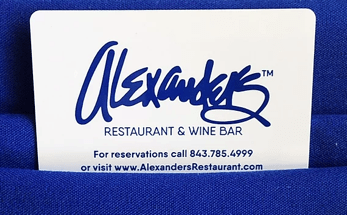 If you wish to simply take your father out for a delicious meal and skip all of the cooking, then there's no better place than Alexander's! Should you be unable to dine with your Dad this Father's Day, send him an Alexander's gift card so he can enjoy the meal no matter what. Or call 888-653-6591 to make a reservation.
The Stylish Dad 
The only Southern Tide Signature Store on Hilton Head Island is located at Shelter Cove Harbour & Marina! Browse for everything from polos and button downs, to t-shirts and belts. No matter his clothing preference, we guarantee there is something he will love to add to his wardrobe. Call 843-686-9160 for hours or more information.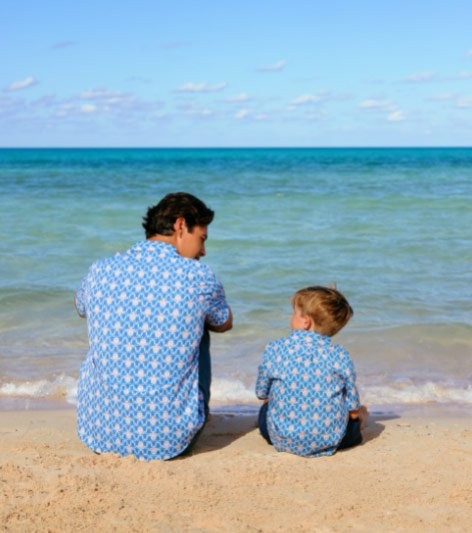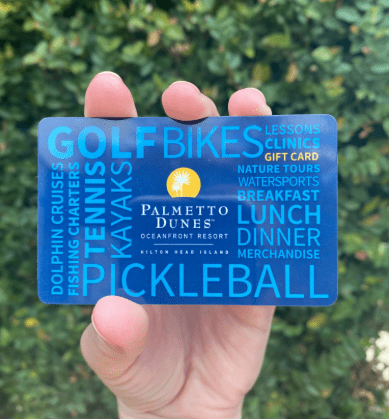 Still unsure of the perfect gift for Dad? Give the gift of  flexibility with the Palmetto Dunes gift card! The Palmetto Dunes gift card is able to be redeemed for the following: Palmetto Dunes golf rounds, tennis court time, pickleball, merchandise, lessons, Hilton Head Outfitters, Shelter Cove Marina Ship's Store, Shelter Cove Marina activities, dining at Big Jim's, The Dunes House & Alexander's Restaurant & Wine Bar. Order your gift card by Friday, June 11 before 5 p.m. to receive by Father's Day.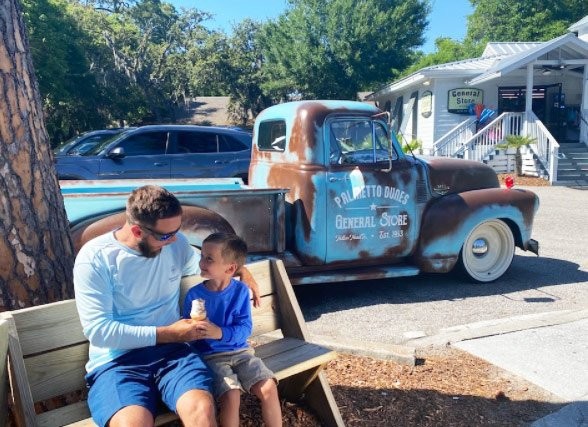 Lastly, Father's Day wouldn't be complete without an ice cream cone at the Palmetto Dunes General Store!
We hope this list has been a helpful resource, and to all the fathers out there, Happy Father's Day!