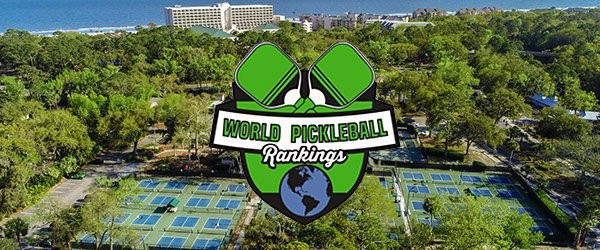 We are thrilled to share that our award-winning Palmetto Dunes Tennis & Pickleball Center was recently announced as the site of one of the eight major tournaments for the World Pickleball Rankings. In addition to our daily offerings of round robins and clinics for players of all levels, the Palmetto Dunes Pickleball center is now a world-class destination for professional pickleball players across the globe. The APP Hilton Head tournament is scheduled for October 13th through October 17th, 2021.
The World Pickleball Rankings, powered by Pickleball Tournaments, is the "gold standard" for ranking Pro and Senior Pro pickleball players and commenced in early 2021. Players earn points in participating tournaments for placement and wins. As more tournaments are played over the course of the year, the rankings become more meaningful. View current rankings through the end of February here.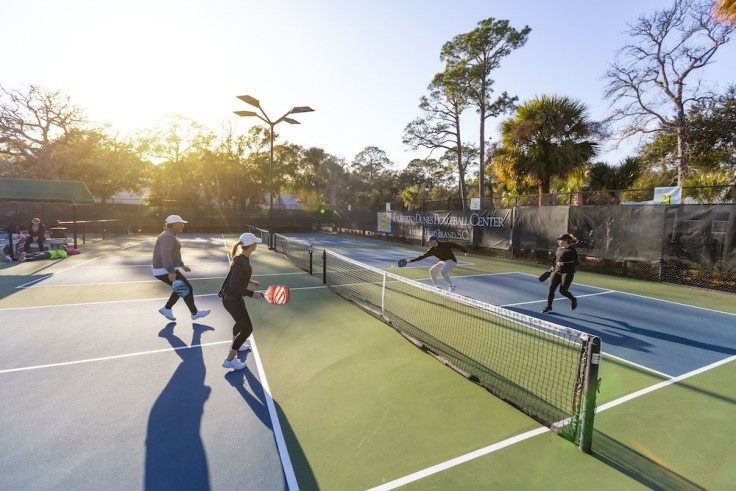 Pickleball is widely hailed as America's fastest-growing pastime. Our very own John Kerr, Director of Tennis & Pickleball, and Sarah Ansboury, Pickleball Touring Professional & Director of Pickleball Instruction, were recently featured in an episode of "Inside World Pickleball" TV show airing on Fox Sports earlier this year. Catch them below at minute marker 6:18 discussing the growth and popularity of pickleball at Palmetto Dunes over the past 5 years during the most recent APP Hilton Head event.
The Palmetto Dunes Pickleball center features 24 dedicated pickleball courts, all lighted for night play, and one of the most comprehensive instructional programs on the East Coast. We offer a wide variety of pickleball lessons and clinics for players of all skill levels. Our most popular program, and dubbed the "best two hours of social fun on Hilton Head Island" by members, is the daily Round Robin. Each round robin is pro supervised with the goal to have every player playing at their skill level within the first 20 minutes, so matches are both competitive and social.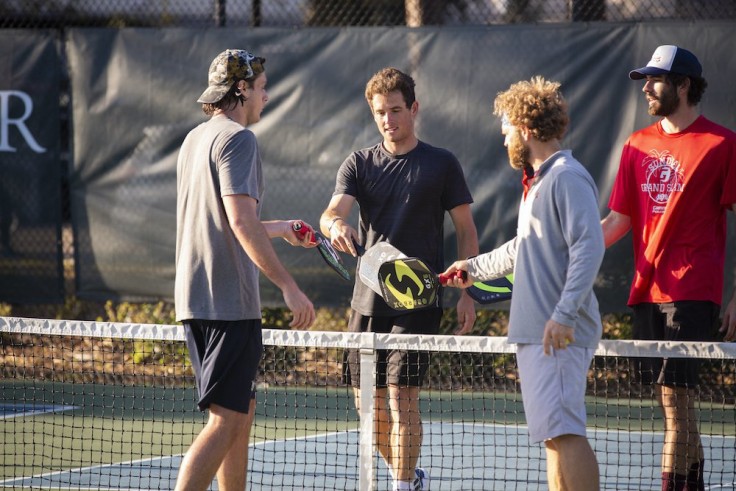 In addition to daily lessons and clinics, Sarah Ansboury, our Pickleball Touring Professional and Director of Pickleball Instruction, is also the head of the Ansboury Academy at the center. The Academy is held several times a year as a deep dive into the sport of pickleball with a week of instruction. More recently, Sarah is now offering 3-day Nike Adult Pickleball Camps this Spring and Fall. Learn more and register today.
Don't miss our exclusive vacation package designed specifically for pickleball players. Book your 3 night stay in a resort villa at Palmetto Dunes and get two free hours of court time when available for every night you stay. With this package, guests also receive:
One Pickleball Clinic & Round Robin Combo (best value for pickleballers who want to work on elements of their game)

One additional Pickleball Round Robin

Lunch for two at our beachfront restaurant, The Dunes House

Resort dining and merchandise discounts

Preferred rates on select resort activities
There's no more complete destination for anyone looking to play, practice, or improve their game than Palmetto Dunes. Get your package quote here or call 866-744-7558 for more information.