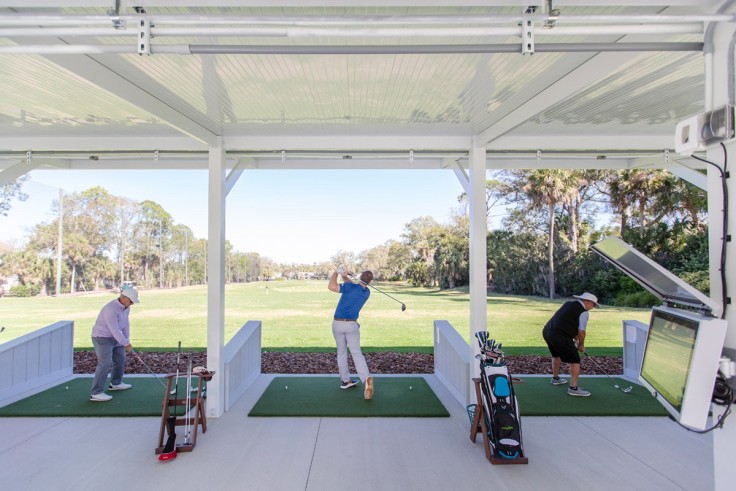 Embracing the latest technology and providing ways for all types of golfers to have fun and improve, Palmetto Dunes Oceanfront Resort on Hilton Head Island, S.C., has partnered with Toptracer to complete an upgrade of the resort's Robert Trent Jonespractice range and learning center.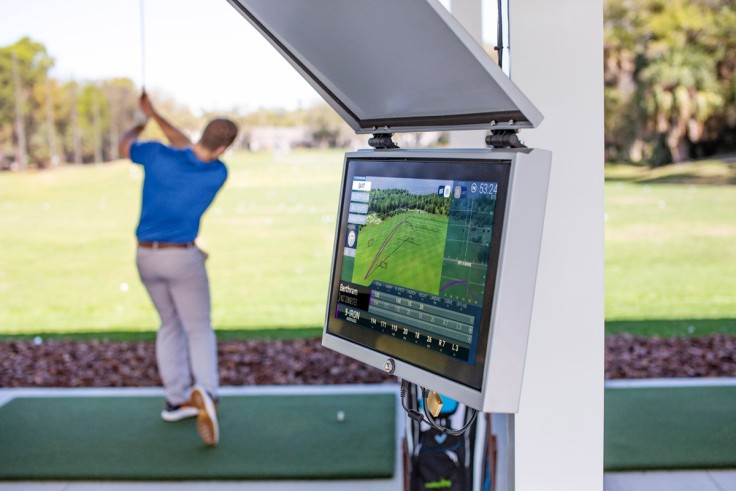 World-Class Golf at Palmetto Dunes Resort
In March, the resort introduced its enhanced practice range, which has been transformed into a covered facility powered by Toptracer Range. Golfers will enjoy the pleasure of hitting from underneath a sun- and rain-blocking awning. The configuration includes 14 hitting bays, one more than previously, plus a VIP area.

Golfers at Palmetto Dunes are encouraged to easily make online Toptracer Range reservations at www.PalmettoDunesToptracerRange.com.
Palmetto Dunes, which celebrated its 50th anniversary in 2018, is located in the heart of Hilton Head Island along three miles of Atlantic Ocean beach on one side and an Intracoastal Waterway marina on the other. The resort boasts a trio of championship golf courses designed by Robert Trent Jones, Arthur Hills and George Fazio, an award-winning Tennis & Pickleball Center, and countless other family friendly amenities.
At Palmetto Dunes' Robert Trent Jones practice facility, the main focus remains meeting the needs of golfers on the tee sheet to warm up before their round. Toptracer Range technology can be activated when golfers rent the bay, in order to track their practice.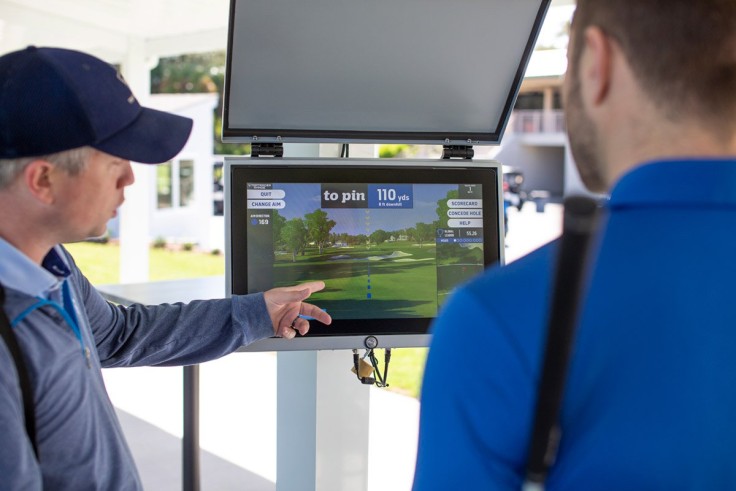 Hilton Head's First High Tech Golf Driving Range
"With no covered driving range on Hilton Head Island, we felt the Toptracer Range would be a perfect fit," said Palmetto Dunes Chief Operating Officer Brad Marra. "With the demographic of golfers and the number of golf courses we have at Palmetto Dunes, we are always looking forward, remaining innovative in everything we do. We had the island's first air-conditioned golf carts, state-of-the-art GPS on our cart fleet, our own golf app and much more. Toptracer Range is the latest offering we believe will help separate Palmetto Dunes from the rest on Hilton Head Island and around the southeast."
The addition of Toptracer technology continues Palmetto Dunes' already robust programming aimed at growing the game, improving golfer's games and developing new golfers. Currently used during televised PGA Tour events to track the shots of the game's best players, Toptracer ball-tracing technology employs high-speed cameras coupled with sophisticated computer algorithms to provide instantaneous ball tracking information to guests on the RTJ range.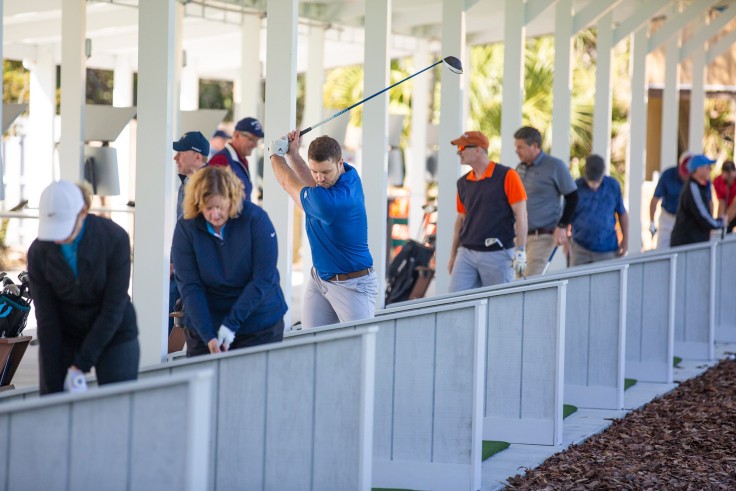 Toptracer Range represents the ultimate practice tool, taking the guesswork out of range sessions by offering an engaging, data-driven experience that appeals to everyone. Toptracer Range is transforming the entire business for driving range operators — attracting new guests and retaining current members. And Toptracer is revolutionizing the golf industry by making technology once considered exclusive to the pros accessible and enjoyable to all.
In addition, events and leagues can be formed, in which groups of golfers can gather and play games, rounds of simulated golf, and enjoy food and beverages from a limited menu, right at the range. Leagues and events will be priced on an hourly basis. Golf appropriate attire is required at all times when using Toptracer Range at Palmetto Dunes.
Remaining on the cusp of golf technology, Palmetto Dunes Oceanfront Resort on Hilton Head Island is revolutionizing the game of golf and transforming the everyday driving range experience. For additional information, please visit www.PalmettoDunesToptracerRange.com.