Go ahead, twist our arms. At Palmetto Dunes Oceanfront Resort, we have no problem celebrating International Beer Day this Friday, August 7th.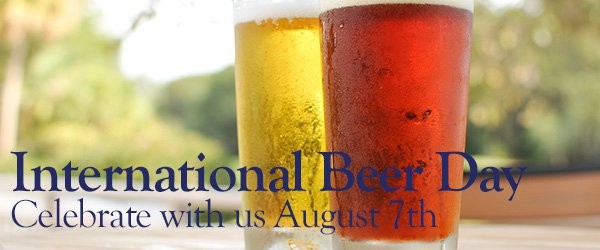 There's just something so enticing. You're enjoying our island paradise, playing 18 holes of golf, or a few sets of pickleball, or simply hanging out on the beach riding the surf. What better way to quench your thirst than one of the numerous beer offerings you can find around the resort?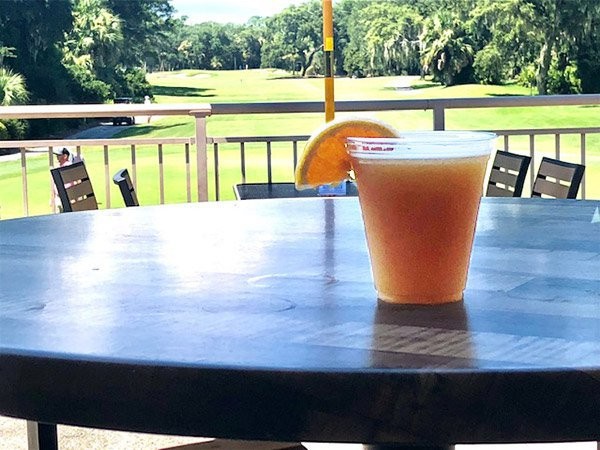 Golf Grills Manager Tyler Herron carries six beers on tap at Big Jim's BBQ, Burgers & Pizza, which overlooks the Robert Trent Jones golf course. For International Beer Day, Tyler picked the most refreshing summer selections.
Landshark— Born in Margaritaville, this island-style lager is a complex blend of hops and two-row caramel malts, with a light, refreshing taste and a hint of malty sweetness. Landshark Lager helps you keep that beach feeling with you, whenever and wherever you go. 

Shock Top— This spiced Belgian-style wheat ale is the pinnacle of refreshment brewed with real orange, lemon and lime peels for a smooth, citrusy finish. The beer that's always down to chill — and be chilled. (pictured with the orange)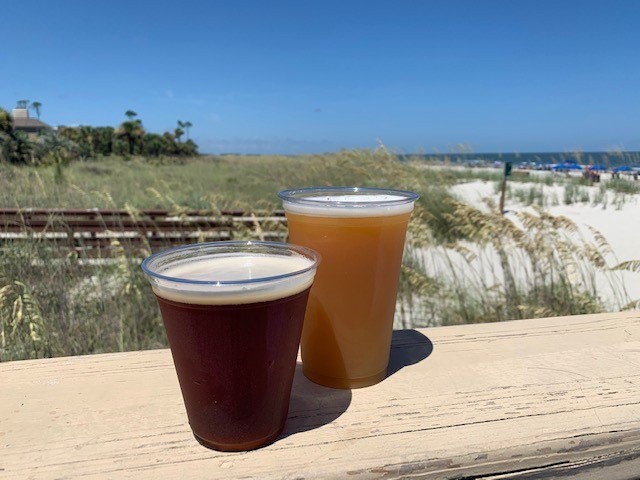 If you're enjoying the beach, the oceanfront Dunes House is also carrying Landshark and Shock Top among their half-dozen beers on draft. Dunes House Manager Christina Price also recommends a couple of other beers brewed right here in the Lowcountry.
SNAFU IPA (pictured in the taller glass) is brewed in North Charleston by SNAFU Brewing Company. It is an American India Pale Ale with a 6.8% ABV. The company website says the beer is strong and dry, with tropical citrus and piney flavors.

Palmetto Amber Ale (pictured in the shorter glass) is also brewed in Charleston at the Palmetto Brewing Company, which is the first licensed brewery to open in the state since the fall of prohibition. This American Amber Ale has a 5.8% ABV and is described as having a toasted, nutty malt profile, with notes of caramel.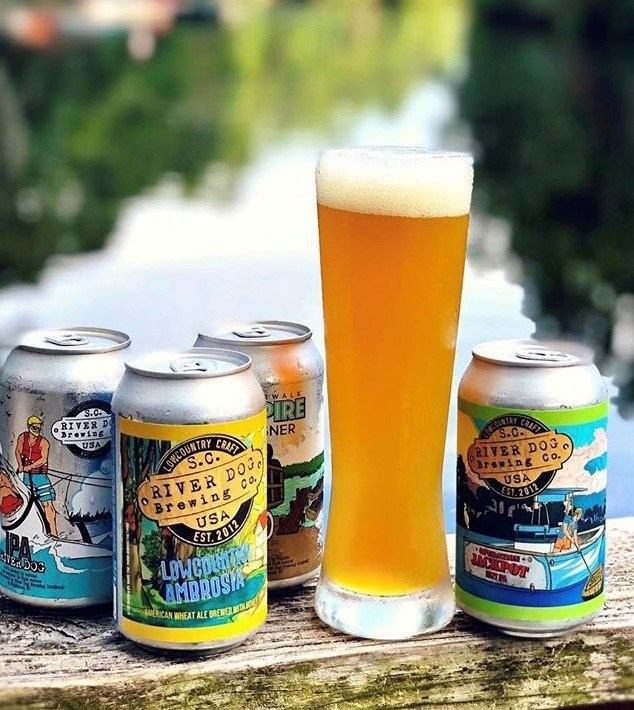 Along with an extensive wine list, Alexander's Restaurant and Wine Bar offers a wide range of beers. Assistant Manager Ryan​ Broce recommended the canned offerings of yet another local company, this one even closer. Riverdog Brewing Company is based just off Hilton Head Island in Okatie, S.C.
Founded in 2012 by the Gray Family, River Dog Brewing has managed to make a splash in the rising tide of the Southern craft beer scene. Under the direction of Head Brewer Amelia Keefe, they've created an exceptional menu of hand‐crafted, nationally recognized and award‐winning beers, including the refreshing Lowcountry Ambrosia(pictured).
At Palmetto Dunes, we say, "Raise a glass to toast International Beer Day … today and every day!"