Go ahead, twist our arms. At Palmetto Dunes Oceanfront Resort, we have no problem celebrating International Beer Day this Friday, August 5th.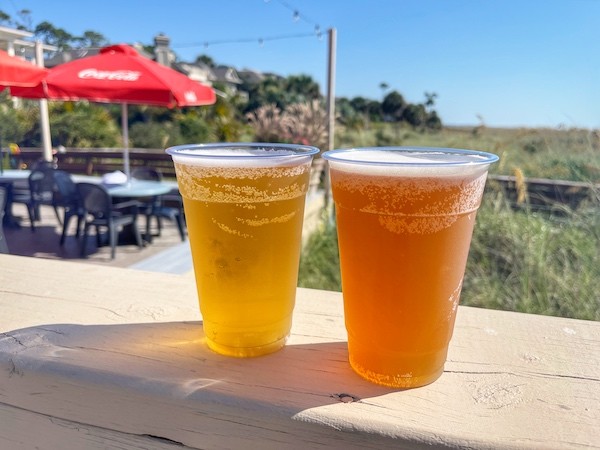 There's just something so enticing. You're enjoying our island paradise, playing 18 holes of golf, or a few sets of pickleball, or simply hanging out on the beach riding the surf. What better way to quench your thirst than one of the numerous beer offerings you can find around the resort?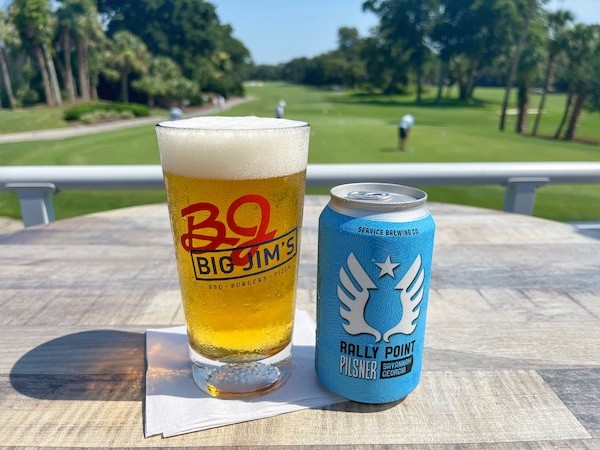 Golf Grills Manager Ryan Broce carries six beers on tap at Big Jim's BBQ, Burgers & Pizza, which overlooks the Robert Trent Jones golf course. For International Beer Day, Ryan picked the most refreshing summer selections.
Rally Point Pilsner by Service Brewing Co.— An easy drinking Bohemian-style lager with the perfect balance of German hops and malt for a crip refreshing finish. Service Brewing Co. has helped raised tens of thousands of dollars for local, regional and national organizations that assist our veterans and first responders.

Right Dog Red by The Southern Growl— An Irish red ale that includes pleasant caramel, honey sweetness balanced by an elegant roast character and a bite of herbal hops.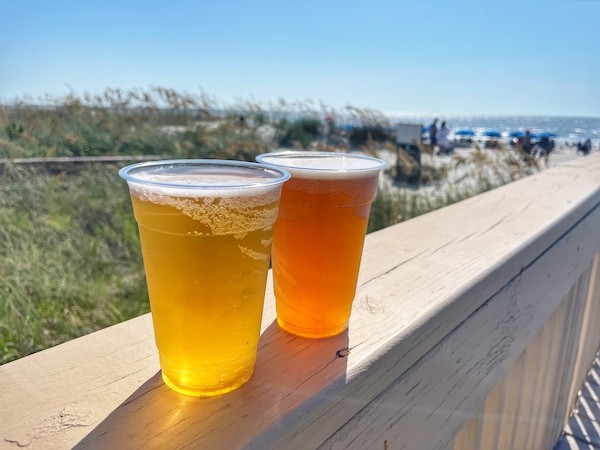 If you're enjoying the beach, the oceanfront Dunes House is also carrying Service Brewing Co., among their half-dozen beers on draft. Dunes House Manager Christina Price recommends a couple of other beers that pair great with the view. 
River Dog Brewing Company IPA (pictured to the left) is their flagship American IPA with cascade, amarilla and Idaho 7 hops.

Landshark Lager (pictured right) is brewed by Margaritaville Brewing Co. in St. Louis, MO. This island-style lager is a complex blend of hops and two-row caramel malts with a light, refreshing taste and a hint of malty sweetness.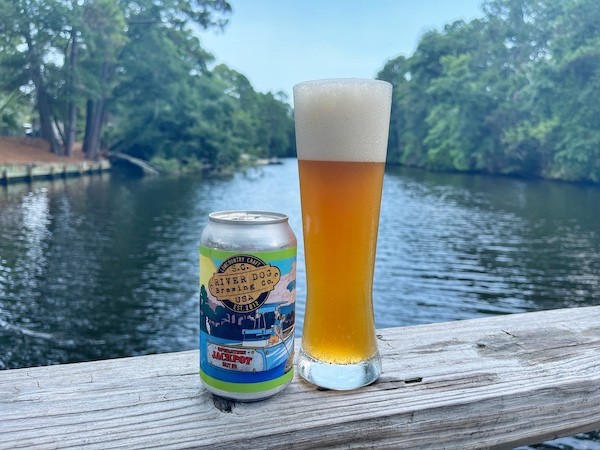 Along with an extensive wine list, Alexander's Restaurant and Wine Bar offers a wide range of beers. General Manager Greg Weppner also recommended the canned offerings of the local company, Riverdog Brewing Company. They are based just off Hilton Head Island in Okatie, S.C.
Founded in 2012 by the Gray Family, River Dog Brewing has managed to make a splash in the rising tide of the Southern craft beer scene. Under the direction of Head Brewer Amelia Keefe, they've created an exceptional menu of hand‐crafted, nationally recognized and award‐winning beers. Pictured above is their refreshing Operation Jackpot Hazy IPA.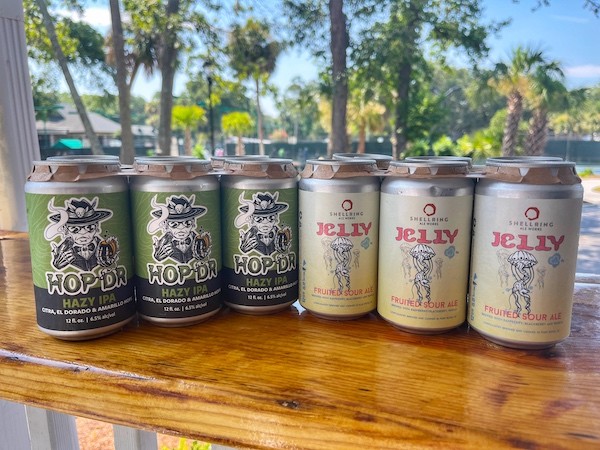 On the go? Pick up a case at the Palmetto Dunes General Store with a fast check out time! General Manager, Stephen Arnold, chose to showcase Hop Dr. Hazy IPA and Shellring Ale Works Jelly Fruited Sour Ale.
No matter where you're at in Palmetto Dunes, we say, "Raise a glass to toast International Beer Day … today and every day!"