Southern Tide,the premier apparel brand that continues to be the authoritative voice behind coastal style, has announced plans for a new Signature Store that will open on Hilton Head in March 2020. The new store will be located in Shelter Cove Harbour & Marina, which is situated in the middle of Hilton Head Island across from Palmetto Dunes Oceanfront Resort, just off the Intracoastal Waterway. The store will be owned by Palmetto Dunes, who looks to bring Southern Tide's coastal charm and laid-back lifestyle to the Hilton Head community.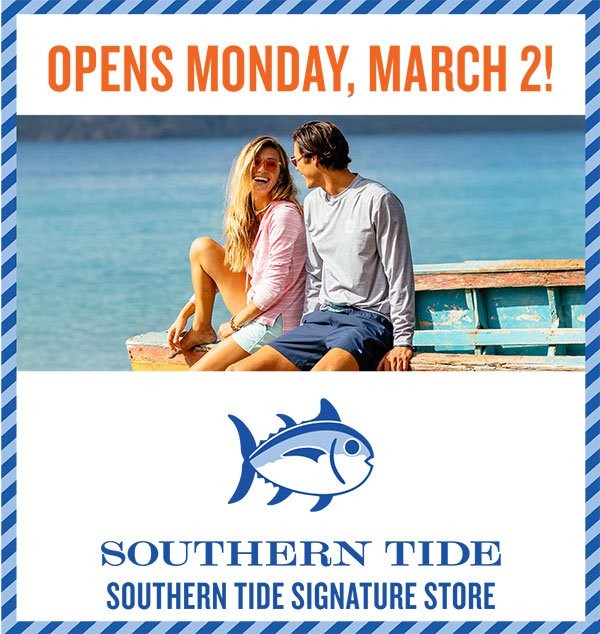 "We are thrilled to join forces with Palmetto Dunes, a community that shares our love for the outdoors and an adventurous lifestyle. As we continue to push the boundaries of what coastal style means, Southern Tide will always put community first as we look to widen our retail footprint.
Hilton Head Island is the perfect setting for our brand and we couldn't be happier with the opening of another Southern Tide Signature Store," said Christopher Heyn, Southern Tide CEO.
The spring opening comes just in time for the 52nd annual RBC Heritage Golf Tournament held in mid-April; Southern Tide is the official style sponsor of the event. Each year, thousands flock to Hilton Head to watch the pros dominate the course in one of the South's most popular social and sporting events of the year. Now golf fans and Southern Tide enthusiasts alike can enjoy the new Signature Store in one of Hilton Head's premier dining, shopping, and entertainment destinations.
The Southern Tide Signature Store will offer an assortment of apparel for men, women, and kids, along with footwear and accessories. Southern Tide's commitment to quality, value, and comfort has helped the brand not only grow its name, but also its fan base of loyal customers. The company's continued expansion has enabled Southern Tide to create a successful wholesale business now in 49 states, a growing direct-to-consumer business with e-commerce, company stores, as well as build a well-developed presence in the clothing and accessories industry.
Brad Marra, Chief Operating Officer at Palmetto Dunes Oceanfront Resort, said, "We are very excited about the addition of the Southern Tide Signature Store at Shelter Cove Harbour & Marina. We believe this nationally-recognized brand will bring many visitors and locals to our harbour to enjoy everything from the wide array of merchants to the water activities at the marina."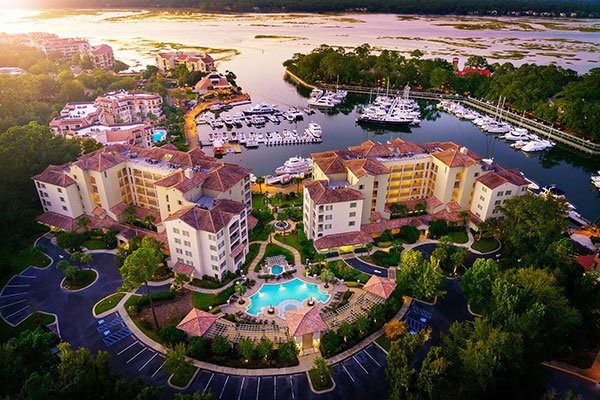 For more information, visit https://www.southerntidehiltonhead.com/
About Southern Tide
Founded in 2006, Southern Tide is a Greenville, S.C.-based lifestyle apparel brand that boasts exceptional craftsmanship and classic design. Southern Tide is best known for its Skipjack Polo, deemed by many to be the finest, most comfortable polo shirt. Innovative, yet timeless in its youthful style, Southern Tide offers an array of apparel and accessory products for men, women, and kids that deliver their authentic lifestyle through quality, experience, and service. Southern Tide is available for purchase in Southern Tide Signature Stores, more than 850 specialty retailers and premium department stores in more than 49 states across the United States, as well as online at www.southerntide.com. Southern Tide is a wholly owned subsidiary of Oxford Industries (NYSE: OXM).
Media Contact:
Kelle Knight
Droese Public Relations
kelle@droesepr.com | 214-865-8737