In celebration of the Masters Tournament approaching, the Robert Trent Jones Pro Shop is paying tribute to the great culinary tradition of the pimento cheese sandwich. When you stop by the Robert Trent Jones Pro Shop you will see Criquet golf polos and Imperial hats that have the pimento cheese sandwich embroidery, along with a recipe card to take with you! 
(The recipe is listed below as well.)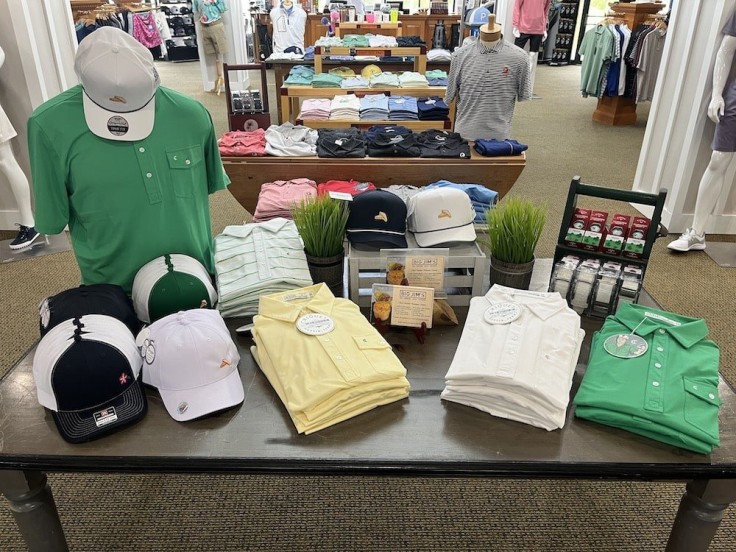 The pimento cheese sandwich spread has been served at the Masters concession stands for decades. This southern staple made its way into Augusta National golf tournament concessions and soon became a tasty, low-price lunch tradition for all who watch.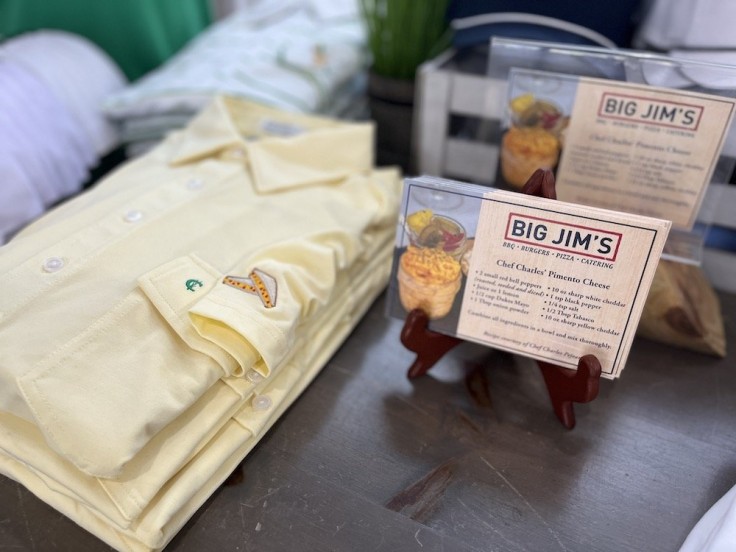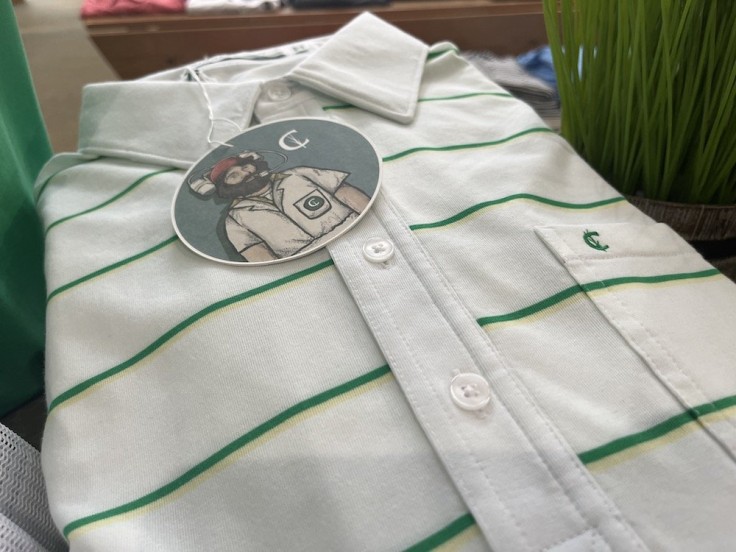 Criquet is a brand where inspiration often comes from the iconic shirts they recollect from the past as well as the occasional vintage store treasure. The old-school feel, unique styles, and high-quality fabrics made for a great pairing to honor this Masters tradition at the Robert Trent Jones Pro Shop. They come in a variety of colors such as green, white, yellow, and striped.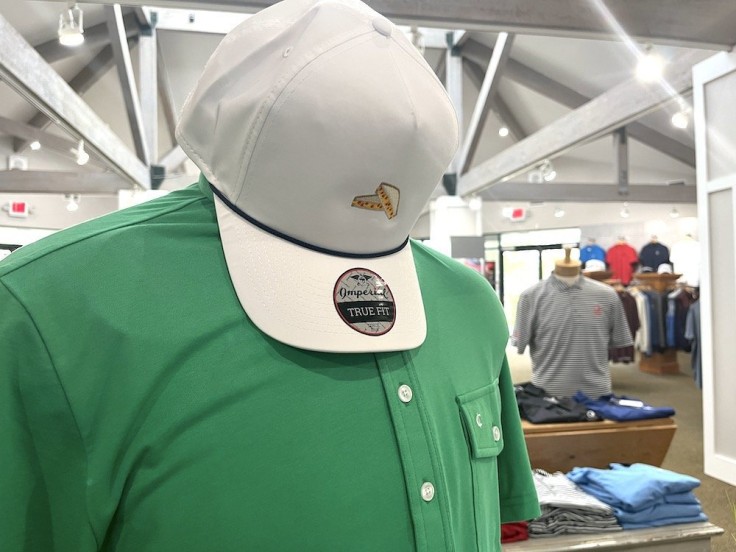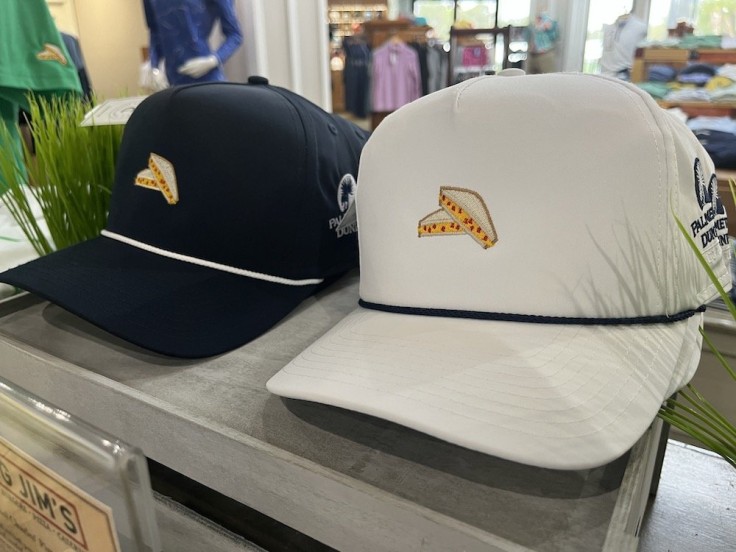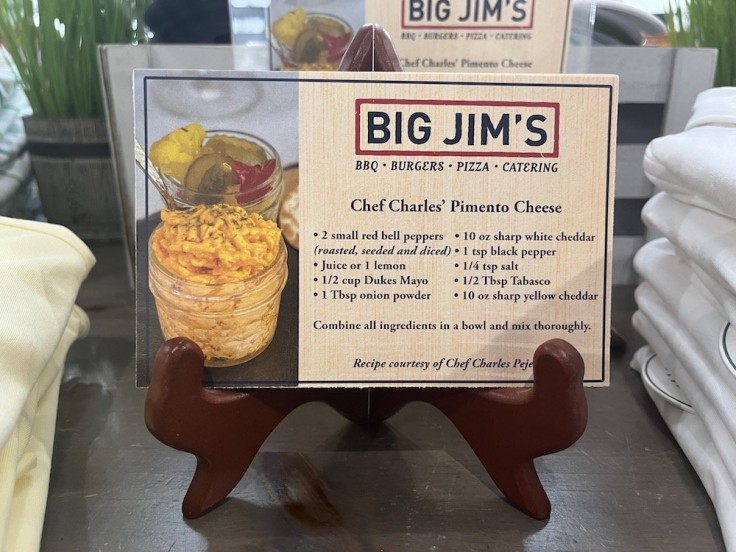 To complement the pimento cheese retail items - Chef Charles Pejeau, Executive Chef at Palmetto Dunes Oceanfront Resort has put together a Pimento Cheese recipe for everyone to make their own! 
Recipe includes: 

2 small red bell peppers (roasted, seeded, and diced)

Juice or 1 lemon

½ cup Dukes Mayo

1 Tbsp onion powder

10 oz. sharp white cheddar 

1 tsp black pepper 

¼ tsp salt

½ tbsp Tabasco

10 oz. sharp yellow cheddar 
*Chef Charles instructs you to combine all ingredients in a bowl and mix thoroughly.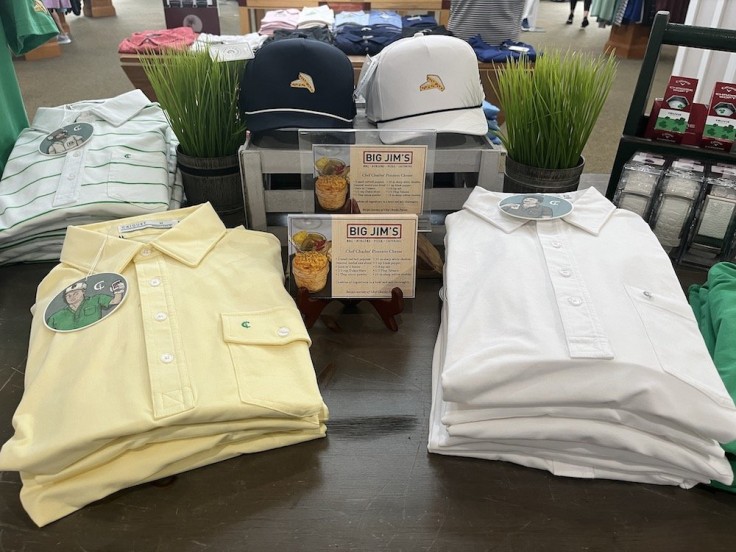 These pimento cheese sandwich-themed retail items and recipe cards can be found at the Robert Trent Jones Pro Shop located inside Palmetto Dunes Oceanfront Resort on Hilton Head Island. Get ready to watch some incredible golf while representing a beloved Masters tradition and making your own pimento cheese sandwich at home!