National Beer Day is, Tuesday, April 7th! With this in mind, we at Palmetto Dunes wanted to do a different take on this holiday. Instead of simply discussing what beers you can purchase from Big Jim's to go menu, or the varieties of options available to you at the General Store, we're going to talk about a Random Mule.​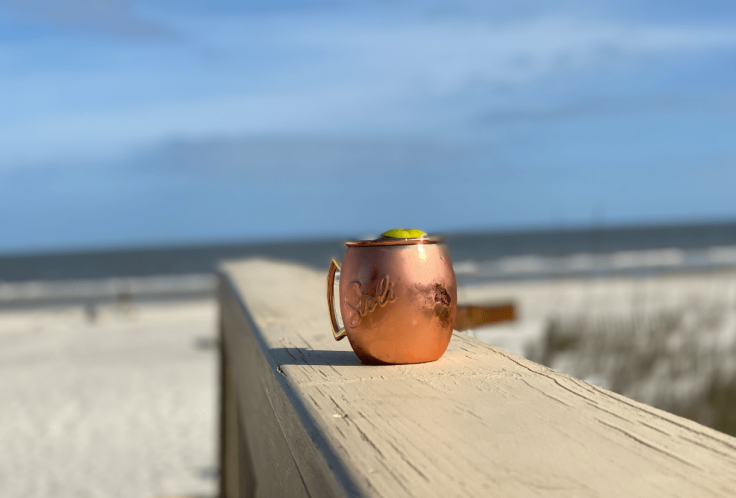 Now, those who are not familiar with a Random Mule, you might have heard of its cousin, the Moscow Mule.
You might even be confused as to why we are talking about a cocktail on National Beer Day.
Well in fact, one of the main ingredients of a Random Mule is beer…ginger beer that is.
Alexander's own Eric Haley took us to The Dunes House to show us how he makes them and how you can too!
Feeling confident enough to try your hand at making this yourself?
Here's what you'll need.
Ingredients
Ice
Spain Liquor (Eric chose to use Hilton Head Distillery's Toasted Coconut Rum)
One lime
Ginger Beer (Eric used Regatta's Ginger Beer)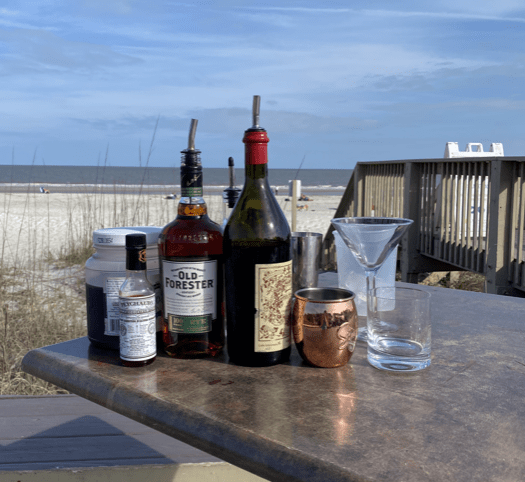 Directions
1.      Put a medium amount of ice into a copper mug (a rocks glass can be used as well.)
2.      Pour two ounces of liquor over the ice.
3.      Cut into the fresh lime to make a slice that's approximately the size as a fourth of the lime.
4.      Take the slice of lime and squeeze the juice into the copper mug.
Finally top the cocktail off with ginger beer and a lime wedge and enjoy!
There you have it! A very simple cocktail that's easy to make right from the comfort of your own home.
If cocktails aren't your drink of choice, be sure to add beer or wine to your next to go order from Big Jim's BBQ, Burgers, Pizza & Catering!
When the time comes for us to reopen Alexander's Restaurant & Wine Bar make sure to stop by for a cocktail or a meal, and be sure to say "Hi" to Eric when you see him!