Taking the kids with you on vacation to Palmetto Dunes Resort? Making dinner a family affair doesn't have to limit you to fast-food standbys. Dine at these family-friendly and kid-approved Hilton Head Island restaurants, and the whole gang can enjoy the experience.
10. A Lowcountry Backyard
True to its name, this eatery has a big beautiful backyard filled with swings, plants, fire pits, and plenty of seating. Lowcountry Backyardserves up all your favorite southern classics, including their famous Shrimp & Grits, Lowcountry Pimento Cheese, and homemade Banana Puddin'.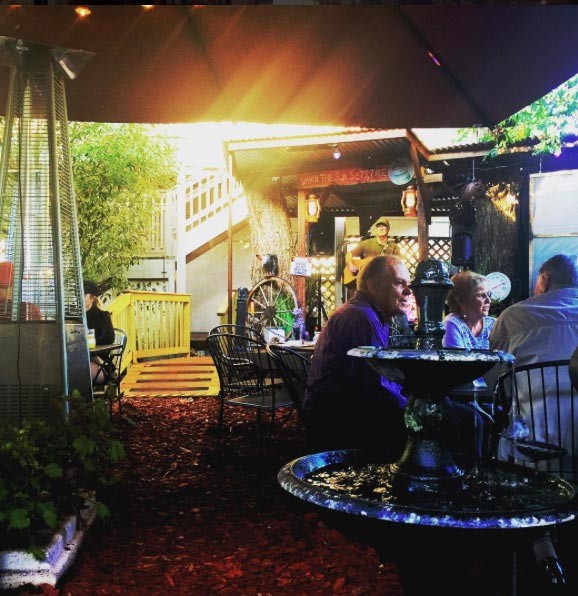 Photo Credit: @josh40000

9. Big Jim's BBQ, Burgers and Pizza
Named after the founder of Palmetto Dunes, you'll find this popular joint on the Robert Trent Jones Golf Course. Just like the name says, this restaurant serves up hearty burgers, pizza, and BBQ. You can't go wrong with any menu item that comes smothered in Jim's barbecue sauce, and his Tennessee coleslaw is legendary. On the kid's menu, besides the usual fries, you can switch up their sides to mac n' cheese, apple slices, or corn on the cob.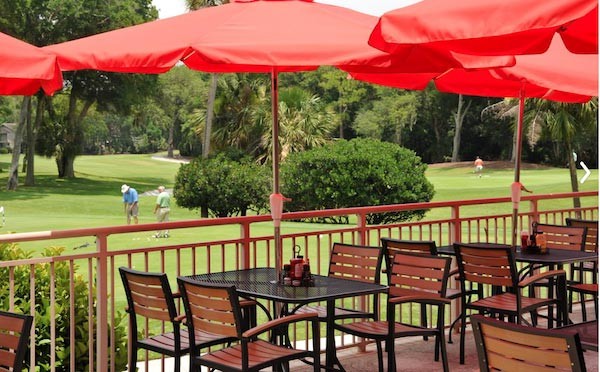 8. Carolina Crab Company
Dine dockside with the family at Palmetto Bay's Carolina Crab Company. Tell your kids to keep an eye out for dolphins in the water—they are known to swim by. There's lot of choice on the kid's menu and for the adults? Consider starting your meal with some spicy Fried Crab Bites, or chow down on some Carolina Crab Chowder. The Jack Pot is a popular Boil, filled with Maine lobster, crab legs, clams, shrimp, and oysters. A true feast for any seafood lover.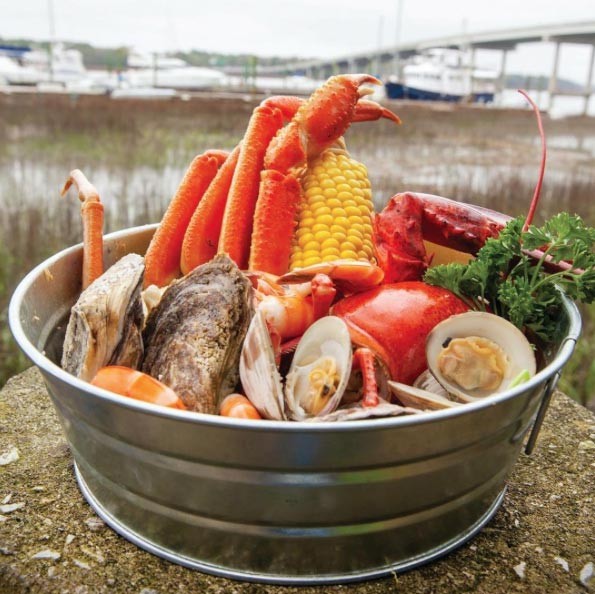 Photo Credit: @carolinacrabco

7. Fishcamp on Broad Creek
On beautiful Broad Creek you'll find the family-friendly Fishcamprestaurant. Grab a seat out on the pet-friendly patio if you can, where there are games and outdoor activities to keep the kids entertained. There's often live music, too. On the menu, you'll find lots of seafood, from a Shellfish Tower to Daufuskie Island Blue Crab Cakes. And for the kids? The menu's got basics like Chicken Fingers and plain Kids Pasta for pickier palates, and Petite Filet Mignon and Snow Crab Legs for the more adventurous young adults.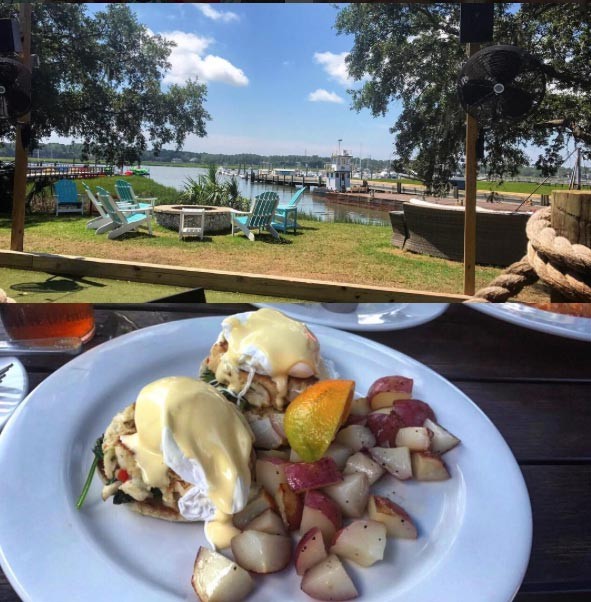 Photo Credit: @ashleyjeanreese

6. Hilton Head Ice Cream
When you and the family need to cool down, head to Hilton Head Ice Cream. At the Fountain Center you'll find homemade ice cream in so many flavors, there's bound to be something for everyone. The kids will especially love options like Cookie Monster and Superman, while grown-ups will want to dig into flavors like Kaluha Chip and Cayenne Chocolate.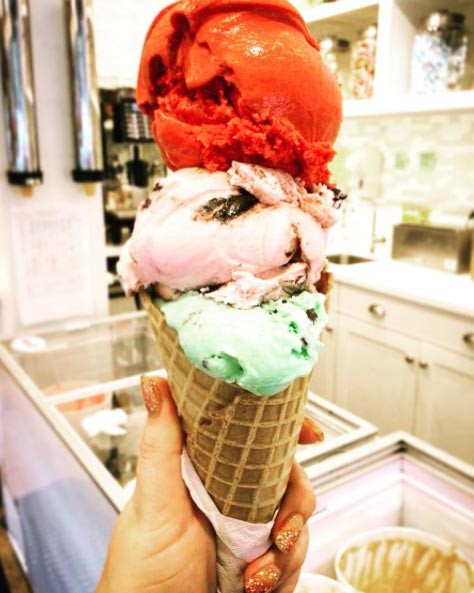 Photo Credit: @hiltonheadicecream

5. Kenny B's French Quarter Café
Oh la la! Add a little French Cajun flair to your trip with a visit to Kenny B's French Quarter Café. On the menu, you'll find lots of Creole classics like Jambalaya, Red Beans & Rice, and Muffulettas. Kids will get a kick out of their meals being served in dog bowls. The real draw here though, are the Beignets. These French-inspired donuts are made fresh, daily and are served to you piping hot out of the oil, with a liberal dusting of powdered sugar. Kids of all ages go crazy for 'em.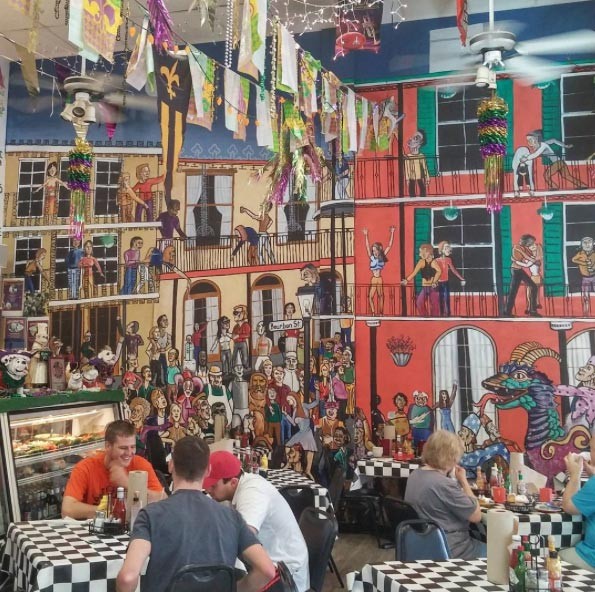 Photo Credit: @matthewpenning

4. Palmetto Bay Sunrise Café
Located near the Palmetto Bay Marina, this is a great spot to bring the kids for breakfast or lunch. The lunch menu includes lots of soup and sandwich options, but the all-day breakfast menu is where it's at. You'll find all of the classics like Eggs Benedict multiple ways, pancakes, and omelets. For the little ones, with little appetites, there's an extensive side dish section, where kids can build their own breakfast.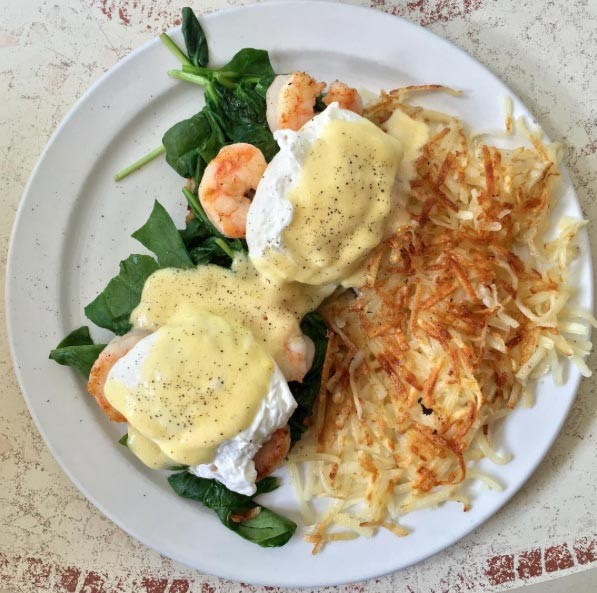 Photo Credit: @sabellekimi

3. Palmetto Dunes General Store
Going out to eat is great, but sometimes, even on vacation you just want a night in. Villas in Palmetto Dunes come with fully equipped kitchens, so if you feel like making your own meals, head on over to the Palmetto Dunes General Store. With their supplies, you can grab everything you need to make a meal at home. Kids love to help! Ask them for their input in-store, then have them get their hands dirty helping out. Don't feel like going out, but also don't feel like cooking? The General Store also offers take-out breakfast and lunch options, including their famous Fried Chicken.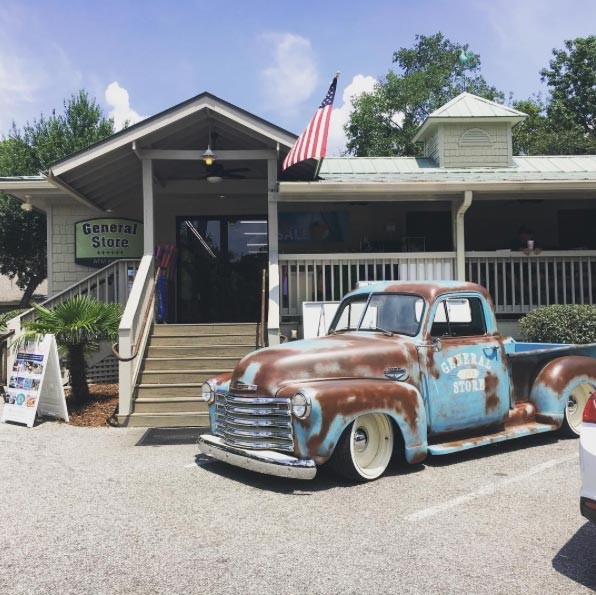 Photo Credit: @pdgeneralstore

2.  Skull Creek Boathouse
Situated right on the waterfront, the comings and goings of the boats will keep your kiddos entertained through the meal, while you can indulge in a seafood feast. If it comes from the sea, chances are the Skull Creek Boathouseserves it, from classic Lowcountry Boils to Salt & Vinegar Crab Cakes, and even sushi. Does dining with the kids mean you're eating early? Take advantage of their Sunset Supper specials, available daily from 4:00-5:30pm.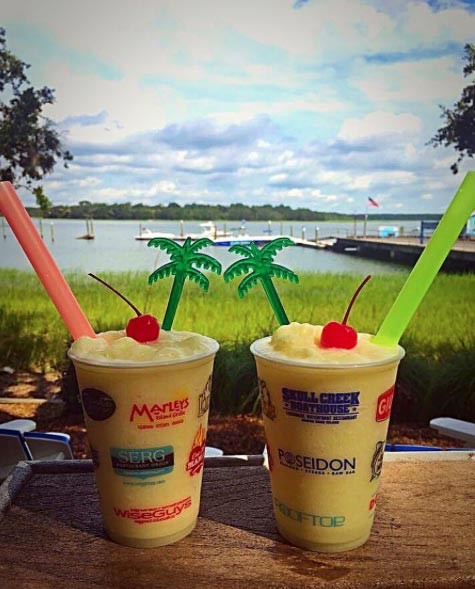 Photo Credit: @skullcreekboathouse
1. The Dunes House
The Dunes House located right in Palmetto Dunes Oceanfront Resort is right on the beach! There is no better way to get the kids munching down on a nice juicy grilled hotdog or peel and eat shrimp. Plus the adult beverages are the best! Relax oceanside and enjoy the view. But don't forget, the Dunes House is for resort guests with passes & Palmetto Dunes Resort property owners only.