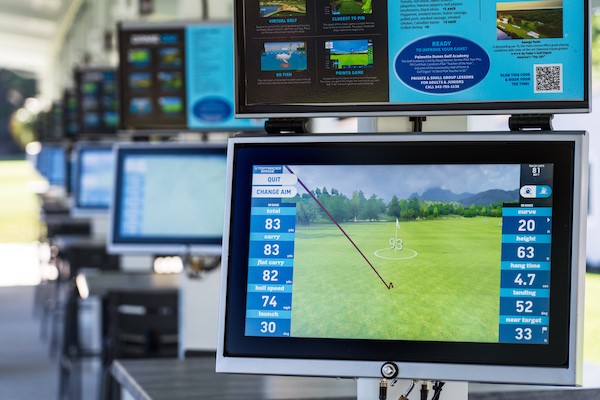 Accelerate Your Golf Swing Progress with Toptracer Range Technology
When Palmetto Dunes upgraded its Robert Trent Jones practice range and learning center two years ago, it became the first resort in the entire southeast to introduce Toptracer in a covered, high-tech golf driving range that allows guests to compete against friends, play virtual courses and receive instant shot feedback.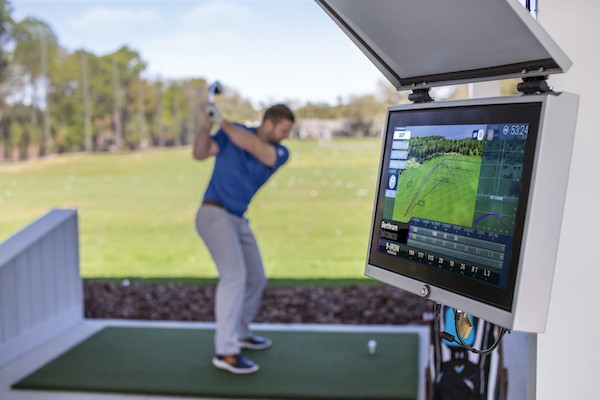 Embracing the state-of-the-art technology used during televised PGA Tour events to track the shots of the game's best players while also providing ways for all types of golfers to have fun and improve, the new amenity became an instant game-changer. High-speed cameras with sophisticated computer algorithms providing instantaneous ball-tracking information that was once considered exclusive to the game's best is now accessible and enjoyable for all at Palmetto Dunes.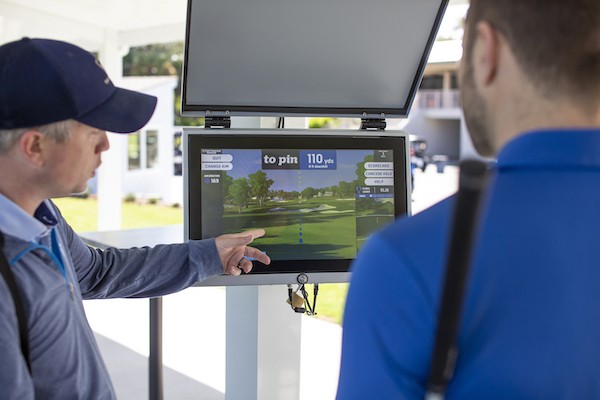 The addition of Toptracer Range continued Palmetto Dunes' already robust programming aimed at growing the sport, improving golfers' games, and attracting and developing new participants.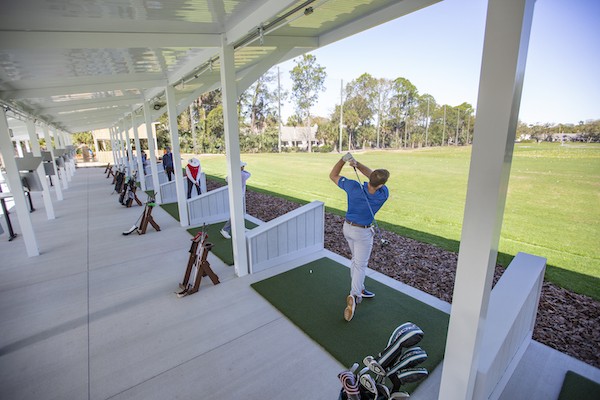 Enjoy Your Favorite Game on Hilton Head Island Rain or Shine
Palmetto Dunes guests hit balls from underneath a sun- and rain-blocking awning in the Toptracer Range's 14 hitting bays while enjoying food and beverage service, and there is a VIP area for larger groups from eight to 10 players. The Toptracer Range quickly became so popular that Palmetto Dunes added lights so guests could continue to play golf and have fun after dark until 10 p.m. (seasonal hours).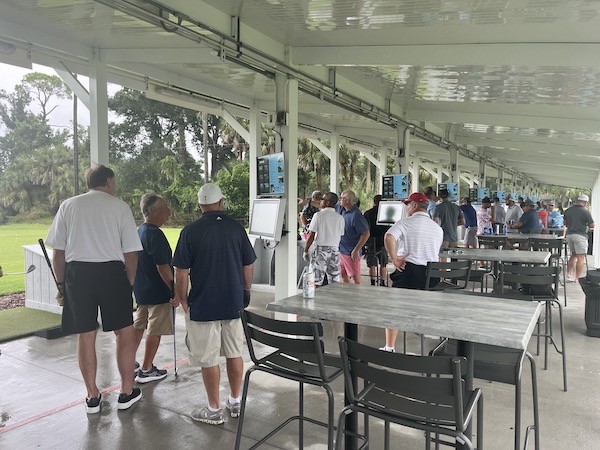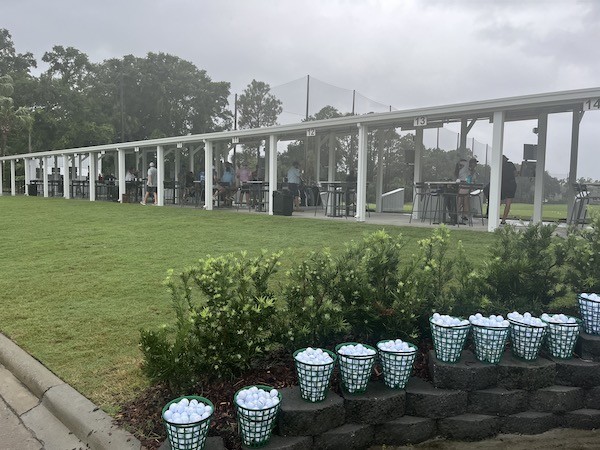 So, naturally, along with retaining current members, Toptracer Range also began attracting new guests. A Toptracer Range "Loyal-Tee Program" has even been added through the Palmetto Dunes Golf app, where repeat customers can purchase five baskets of 100 balls at the Toptracer Range and receive a sixth basket of 100 balls free.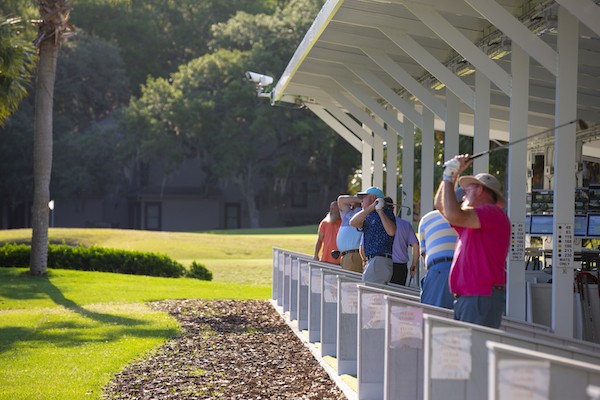 The Perfect Place for your next Corporate Event, Reunion, or Wedding Festivities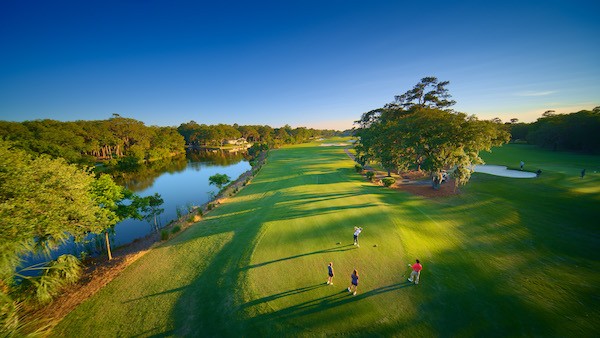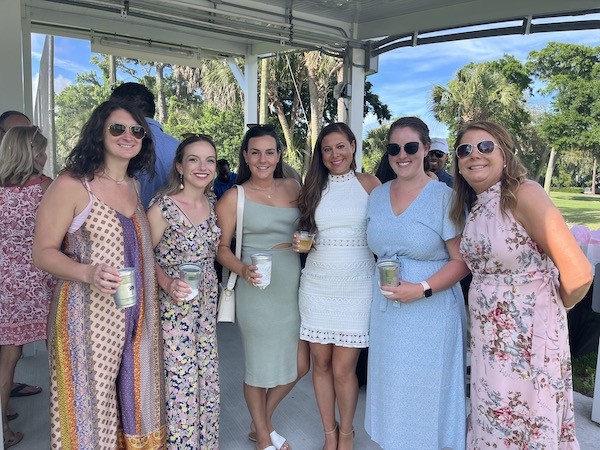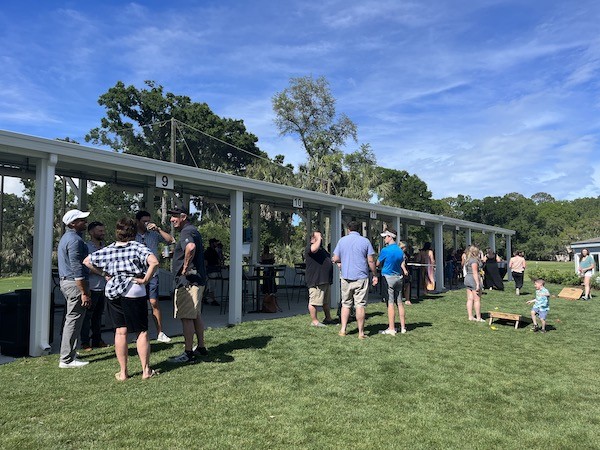 You'll see families playing Toptracer games together while eating dinner; bachelor and bachelorette parties, wedding welcome parties, groups of friends, and other sorts of events. There are men, women and children, beginning golfers and scratch handicaps.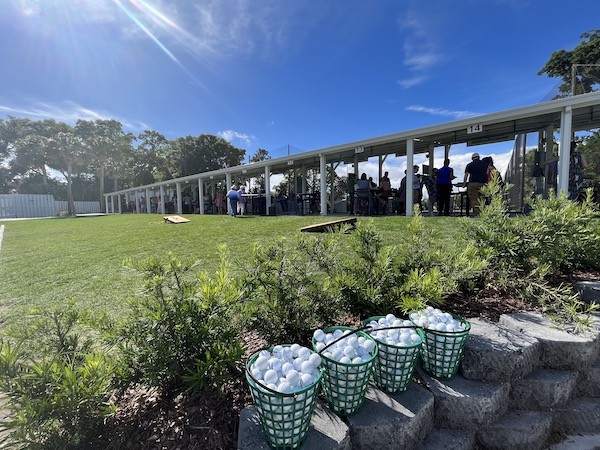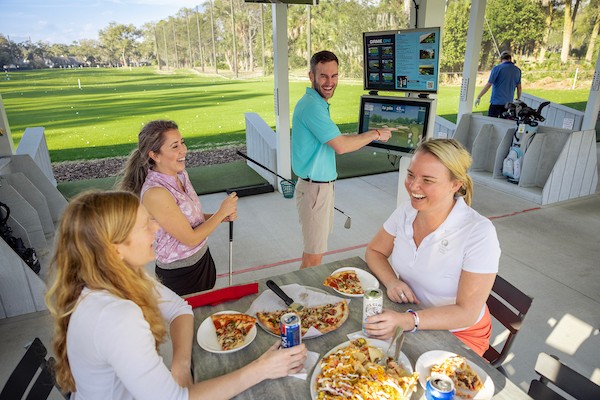 "Palmetto Dunes is already so family oriented, but taking this from a driving range to an entertainment center means that the golf course can be a place for the entire family. We're really proud of that," said Director of Golf Clark Sinclair.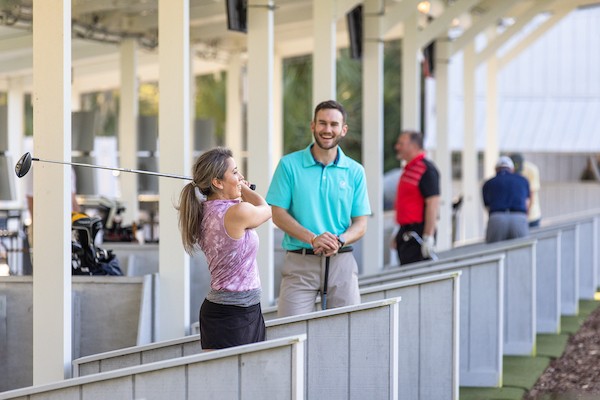 Of course, proper golf attire is required. Resort casual attire is recommended (collared shirts, closed-toed shoes, non-beachwear etc.).