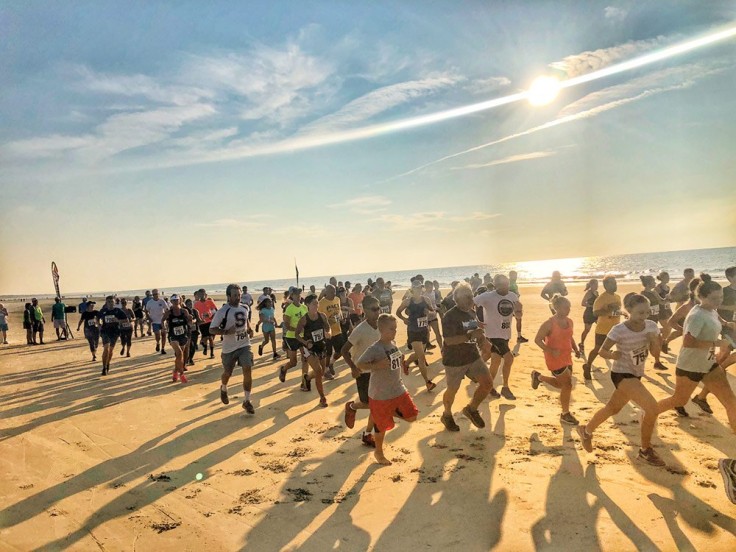 The Palmetto Dunes Property Owners Association & Palmetto Dunes Cares present the 5K Turtle Trot and Turtle Talks. ​These family‐friendly run/walk events consists of two courses: 1) a beach course for weeks with a low tide – and, 2) a road course for weeks with a high tide. Both routes feature some of the best Palmetto Dunes has to offer by leading participants over our sand, under our tree canopy, and along our lagoon and lakes. Race dates:
June 9 (road route)
June 16 (beach route)
June 23 (road route)
June 30 (beach route)
July 7 (road route)
July 14 (beach route)
July 21 (road route)
July 28 (beach route)
August 4 (beach route)
August 11 (road route)
August 18 (beach route)
August 25 (road route)
Registration: Online Only cut off 7:30 a.m. day of race
Packet Pick up: Monday & Tuesday at Palmetto Dunes Property Owners Office 8 a.m. - 3 p.m. or Day of Race 7 a.m. - 7:45 a.m.
Race: 8:00 a.m. The Dunes House at 14 Dune House Lane

$25 Entry Fee (Price increases to $35 on day of event) Includes t-shirt, snacks & drinks | Kids under 12 run free (no t-shirt)

Parking
Bike parking, handicap parking and runner drop-off only is located at The Dunes House lot. Vehicle parking is available at the Marriott, Centre Court, and Robert Trent Jones Golf Course lots. Use the Dunes Buggy free shuttle service by calling 843-689-4222.
Turtle Talks at The Dunes House
Help preserve Hilton Head Island's hatching sea turtles and learn what is happening on our nesting beach. This program is fun and educational and appropriate for all ages. 
 $20 per person, pre-registration required, capacity is limited, and all children under the age of 12 need adult supervision. Online registration is required and this event sells out every week!