Around Palmetto Dunes Oceanfront Resort, we've noticed a recent trend among those entering retirement years; or for those who are simply experiencing the "new normal" of living their lives more remotely: People are rediscovering the outdoors. They are discovering — or rediscovering — their love for fun in the sun through immensely enjoyable and fulfilling (and safe!) activities such as golf, tennis, pickleball and biking.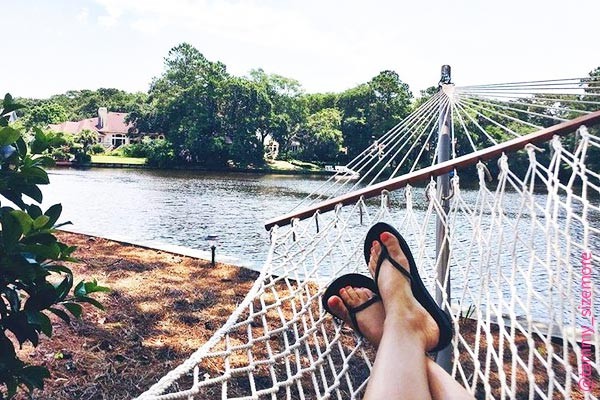 Which is why, as we enter our "new" fall sports season, when our TVs are suddenly filled, all at once, for the first time in our lives, with golf major championships, college and NFL football, along with NHL, NBA and MLB playoffs, we make it easy to visit Palmetto Dunes. Here, it is equally fun (and easy!) for you to both spectate and participate.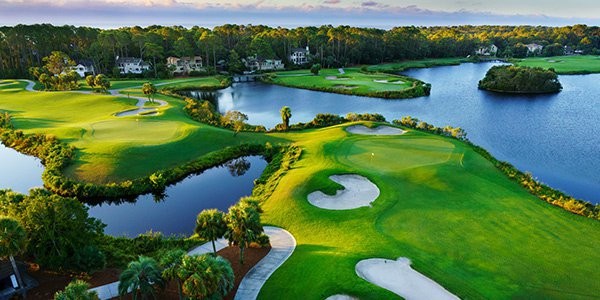 Of course, we are most well-known for our trio of award-winning Hilton Head Island golf courses designed by legendary names. You can walk the Palmetto Dunes golf courses, carrying your own bag or using one of our handy pull carts. In addition, the Palmetto Dunes Golf Academy provides a variety of programs throughout the year to help golfers improve their game and maximize their potential on the course.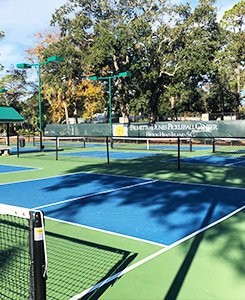 Tennis lovers are able to enjoy court time, lessons, clinics and more daily at the award-winning Palmetto Dunes Tennis & Pickleball Center. Palmetto Dunes offers 19 Har-Tru tennis courts, four of which are lighted for night play, and a beautifully well-stocked, 1,800-square-foot tennis pro shop — Hilton Head Island's largest. The Palmetto Dunes Tennis & Pickleball Center has been named the island's top tennis resort.
Palmetto Dunes has also established itself as one of the east coast's most sought-after pickleball destinations. We introduced this rapidly growing game in 2015, with eight courts, but the facility quickly expanded as pickleball's popularity began to soar. Palmetto Dunes now offers 24 pickleball courts, all lighted for night play. In addition, the resort's Pickleball Touring Professional and Director of Pickleball Instruction, Sarah Ansboury, is one of the sport's most accomplished players in the world.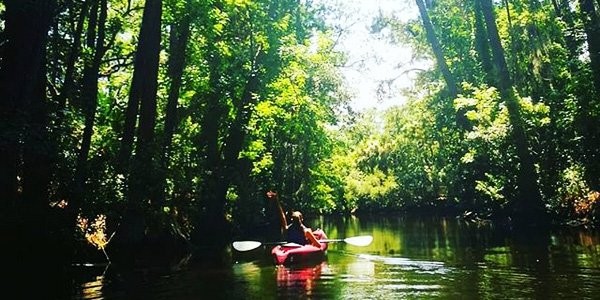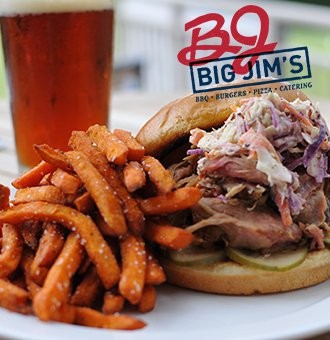 And if all of that is not enough, visitors and guests looking for memorable outdoor activities may bike along the beach or over our five miles of paved pathways, kayak the 11-mile inland lagoon system or explore Shelter Cove Harbour & Marina for a variety of dining, shops, entertainment, fishing charters, nature tours, water sports and more.
And, when your busy day is done and it's time to settle in and watch the big game, there's no better spot than our popular Big Jim's BBQ, Burgers, Pizza & Catering restaurant overlooking the Robert Trent Jones golf course, which serves up a wide array of delicious pub fare with several big-screen TVs throughout.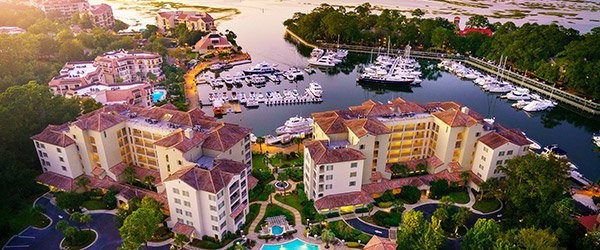 Whether retired or living remotely, here for a getaway or just to enjoy some outdoor activities, Palmetto Dunes is ready for you. We look forward to exceeding your expectations and delivering an unsurpassed vacation experience in a warm, welcoming (and safe!) environment.