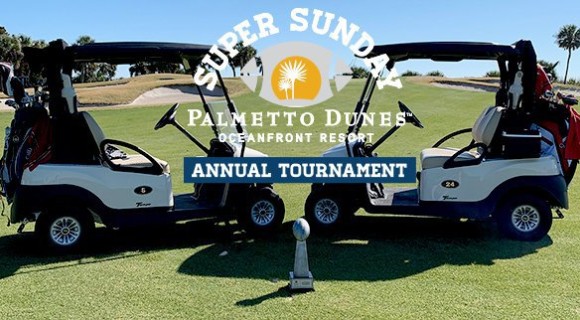 The tournament begins at 9 a.m. on Sunday, February 12th at the Robert Trent Jones Course with a shotgun start, four-man scramble format and prizes awarded for longest drive and closest to the pin. Registration is $90 per player (includes golf, greens fees, prizes and BEER*) 
*Four drink/snack tickets per person. Member rates do not apply.

For more information and to sign up, please visit https://www.greenwoodcr.com/super-sunday-golf-tournament or contact Becky at 843-686-9624 or via email at rderose@palmettodunes.com.

Registration deadline is Tuesday, February 7th.