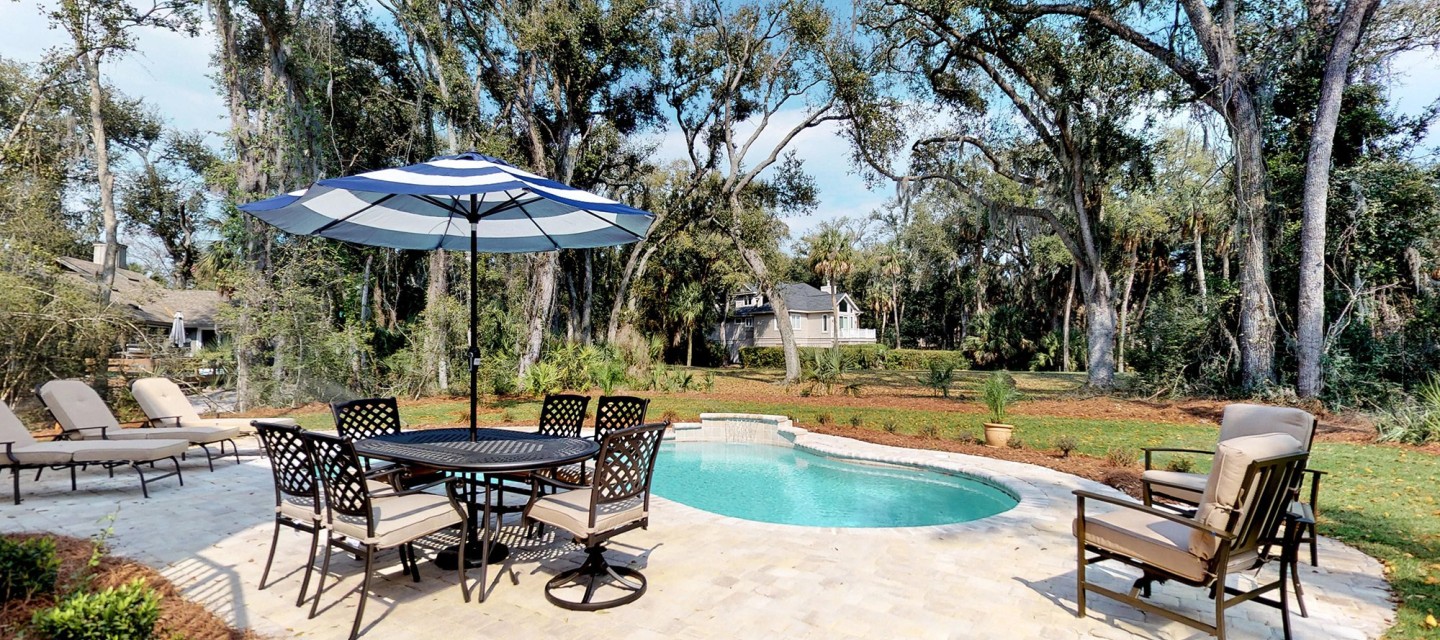 Tips for getting your Hilton Head home ready for rentals
Do not buy anything Dry Clean Only.
It's important that all fabrics within the home are as easy to clean as possible. This will also keep the cost of cleaning down for you.
Buy extras when stocking your kitchen.
When you purchase dishes, silverware or glassware, buy extras should something get broken. It is also a good idea to have backup bedding in case it needs to be removed to be cleaned.
Designate one or two closets as Owner's Closets.
A secure space to keep any personal items that you would like to leave at the property or items that may need to be restocked from time to time. There should be a sign "Owner Closet or Private" on each locked closet. Guests will need the use of at least one closet per bedroom, so plan accordingly.
Depersonalize the property.
Remove any heirlooms, antiques or anything that cannot be replaced. Remove most family photos, but leave a few to remind guests that they are staying in someone's home.
Keep it cozy.
Guests are looking for the whole "Beach Experience" when they are here. Don't overdo it with the beach décor, but keep your decorating light and bright. Stark white walls, outdated furnishings, and dark interiors tend to have a negative impact on the number of rentals booked.
Scotchgard all carpets and upholstery.
Unfortunately, accidental spills are a part of everyday life. All fabrics should be treated with a stain-resistant finish to add a level of protection.
FAQs
As a Hilton Head vacation property owner, you probably have many questions about how vacation rental property management works. We've put together the most frequently asked questions by our new property management owners.
Are sheets and towels provided?
Sheets and bath towels are provided by Palmetto Dunes Oceanfront Resort as part of your housekeeping fee. Owners are responsible for mattress covers, pillow protectors, blankets and bed coverings. Owners and guests should bring their own beach towels.
Do guests get charged a security deposit?
Guests have the option to purchase third party damage insurance which includes coverage up to $3000 for accidental damage. Guests are also required to provide a credit card upon arrival which is authorized for different amounts depending on the purchase of insurance. The contract that they sign allows Palmetto Dunes to charge the card for any non-accidental damages. If no damage is noted in the departure inspection, the authorization is released from their card.
Is a landline required?
No, a landline is no longer required in rental properties.
How often are properties inspected?
Each property is inspected upon departure and prior to every arrival. If the property is vacant for more than 2 weeks, we do a vacant inspection.
Does Palmetto Dunes have in house maintenance?
Yes. We have an onsite maintenance department as well as an after-hours emergency service. This allows us to keep maintenance costs down for our owners.
How often are statements issued?
Statements are issued on the 15th of each month. You access them from your personalized Owner Portal. You can also check your calendar, make personal reservations and track your income from the Owner Portal.
Do you allow pets?
That is up to you. We do have properties that do allow dogs from October-March, but this is up to the owner's discretion. There are some areas that have restrictions from the Regime as well.
Do you allow smoking?
No. Palmetto Dunes is a smoke free property.
How do you determine rental rates?
We do extensive market research every year, comparing our rates to other competitors as well as monitoring our own performance. We use data from previous years and from watching current bookings to determine market demand. Each individual property is internally ranked which helps us to determine the rates. We use location, condition, and other property specific information to set each property's individual rates.
What is required to be in each property?
An inventory sheet will be provided to you in your information packet. But, what you would want to be available to you is what guests are looking for as well. The more well stocked you are, the happier the guests are. This does not mean to run out and buy everything you can think of, but think about what you use and that is a good guideline as to what to provide.
Featured Luxury Oceanfront Vacation Homes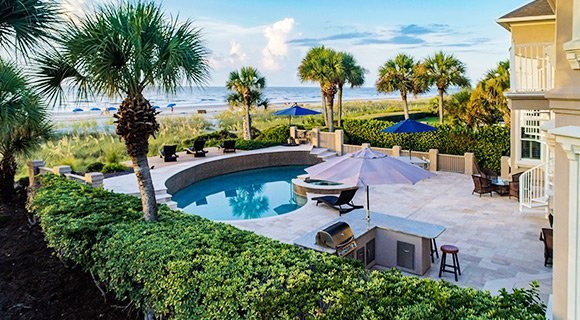 18 Armada
This Hilton Head oceanfront rental is right on the sand! It's panoramic views of the ocean are perfect for your next getaway. This luxury oceanfront house has 6 bedrooms and 7 bathrooms on a private sandy beachfront and features a private pool and outdoor entertainment area as well as private balconies overlooking the ocean. It has all the upgrades you could ever find in a vacation home rental!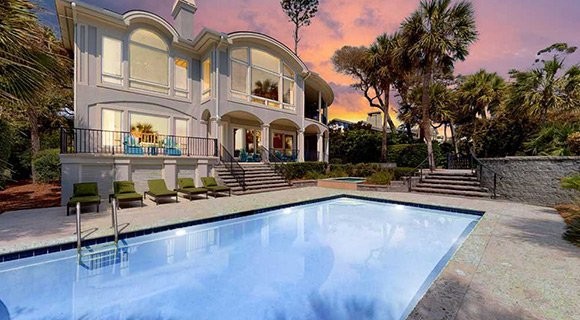 11 Armada
You'll fall in love with this luxurious six-bedroom oceanfront home located directly on Palmetto Dunes Resort's private beach. Featured amenities include a private beachfront pool and spa complex with suntanning, lounging and dining options, workout room, gaming area. Enjoy oceanfront views from nearly every room!