Golf fans are anxiously anticipating this week's delayed U.S. Open Championship. 
One of golf's four majors — and generally considered the game's toughest test — was originally scheduled to be contested during its annual, Father's Day week slot in June, on the famed West Course at New York's Winged Foot Golf Club. In early April, however, the USGA was forced to reschedule the championship due to the COVID-19 pandemic. 
June's loss became September's gain. 
Around Palmetto Dunes Oceanfront Resort, we are particularly devoted fans of the U.S. Open, no matter what month the championship is contested. This is because we enjoy not one, not two … but three different close connections with our country's national championship.
One of golf course architecture's most legendary and prolific names indelibly left his mark at Palmetto Dunes — the original "U.S. Open Doctor" — Robert Trent Jones.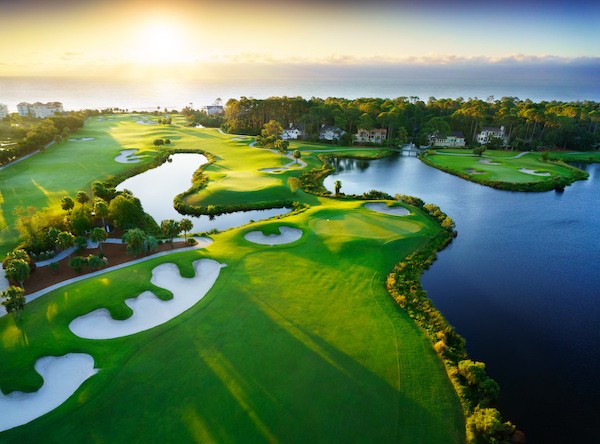 RTJ's designs often bamboozled touring pros, particularly during the U.S. Open. Jones believed he was merely defending par against the evolution of golf equipment and the golf ball. "The shattering of par without a proper challenge is a fraud," he said. "I make them play par."
As we know from his work at Palmetto Dunes, Jones's designs embody three cardinal virtues: beauty, challenge and flexibility. "The sun never sets," he enjoyed saying, "on a Robert Trent Jones golf course."
We concur.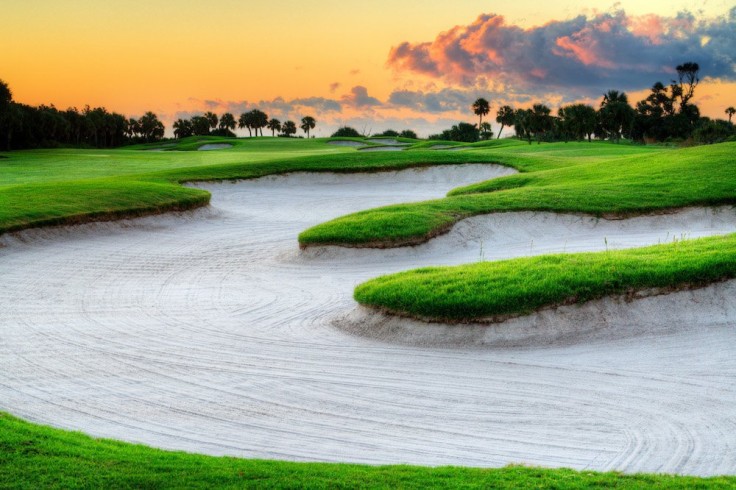 In addition to his 21 U.S. Open venues, Jones worked on courses that have held the PGA Championship 17 times and on sites for the World Cup six times. He designed Valderrama in Spain, the site of the 1997 Ryder Cup matches, and the Robert Trent Jones Golf Club course in Virginia, the site of three President's Cup matches. 
Jones collaborated with Bobby Jones in designing Atlanta's Peachtree Golf Club, and in the late 1940s, he worked with Jones on the redesign of the 11th and 16th holes at Augusta National — annual site of the Masters — famously turning No. 16 into one of the world's greatest and most beautiful one-shotters.
"You look at a piece of ground," Jones Sr., once said, "and you know instinctively what makes a great hole. There is a flow and rhythm that you can feel. You think how to stake it out, and then use logic to make the right choice. It's like a jigsaw puzzle. But you have to play golf well, too."
At Palmetto Dunes, we take great pride that the name Robert Trent Jones will live here forever.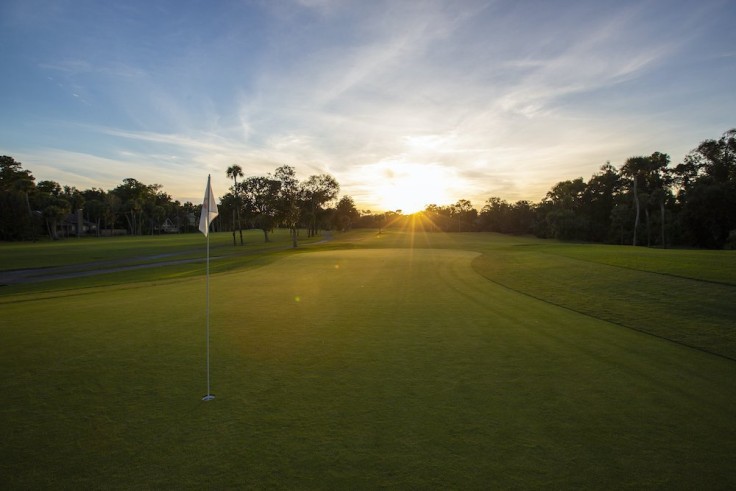 Another of our architects, George Fazio, also enjoys a close U.S. Open connection, his mark being made as a competitor. 
Like many touring pros of his era, Fazio dabbled in a variety of enterprises — in and out of the golf industry.
From 1950 to '53, Fazio recorded three top 5s at the U.S. Open. In 1950, he lost in a playoff to Ben Hogan. Better known today as the uncle of preeminent architect Tom Fazio (and another talented architect, Jim Fazio), George was a good enough player to capture the 1946 Canadian Open. In those days, however, the meager prize money required most players to cash in on their fame in other golf-related pursuits.
Fazio was the head professional at six different Philadelphia-area clubs. He owned driving ranges, a car dealership — even a scrap-metal business. But those pursuits became back-burner activities when Fazio discovered his calling as a course designer.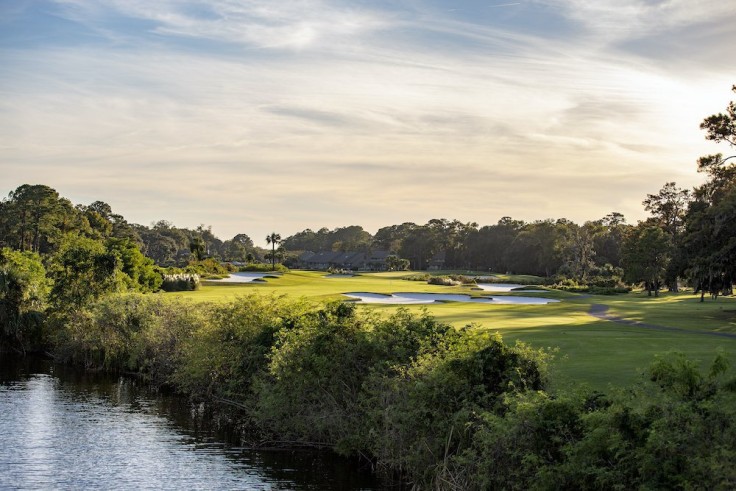 Fazio's sensibilities as a player informed his work, resulting in picturesque, playable designs. For an architect who didn't realize his calling until he was in his mid 40s, he amassed an impressive portfolio of 64 golf courses that includes Hilton Head Island's only par-70 layout at Palmetto Dunes, along with Jupiter Hills in south Florida, Edgewood on Lake Tahoe, Butler National, Hershey East and Pinehurst No. 6. He also redesigned the major-championship duo of Inverness in Ohio and Oak Hill in New York.
While Fazio never maximized his golf talent, he never apologized for it either. "What are you going to do, hit golf balls for the rest of your life?" he once said. "I'm not saying it's wrong. But for me, it's boring. I don't think anybody should take more than five years to do anything. You should do six or eight or 20 things in a lifetime."
We like your way of thinking, Mr. Fazio, and we are so proud of the creation you crafted for us at Palmetto Dunes.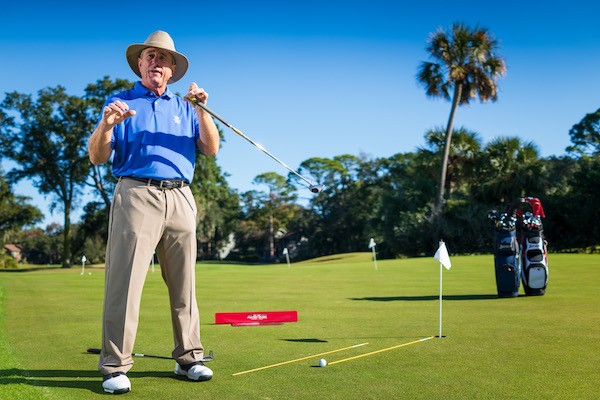 Last but certainly not least, our own legendary Palmetto Dunes Oceanfront Resort Director of Golf Instruction Doug Weaver made U.S. Open history three decades ago at storied Oak Hill Country Club in Rochester, N.Y. 
As a tour rookie in 1989, during a breathtaking span of one hour and 50 minutes, Doug became the first of four U.S. Open contenders at Oak Hill to ace the sixth hole. Nick Price, Jerry Pate and Mark Wiebe were the other three. (The hole-in-one was Doug's eighth at the time. He now has 10, having twice aced No. 6 on PD's Fazio Course in the time since.)  
For Doug — who was inducted in the Lowcountry Golf Hall of Fame in 2017 and is consistently ranked among the state's best instructors — that historic event became one of many professional highlights. He captured 14 mini-tour titles and played in PGA Tour events during six years spanning three decades, including three Top-25 finishes. 
Doug played and practiced with many of the game's greatest best including Tom Watson, Nick Faldo, Nick Price, Paul Azinger, Vijay Singh, Lee Trevino and Payne Stewart — and many others. He took lessons during the years from other legends, including David Leadbetter, Harvie Ward, Davis Love Jr., and Sam Snead.
Doug first moved to Hilton Head as a 17-year-old prep athlete and played golf at Furman University alongside Brad Faxon. Following his time on tour, Doug returned to the island full time to teach and spend more time with his family.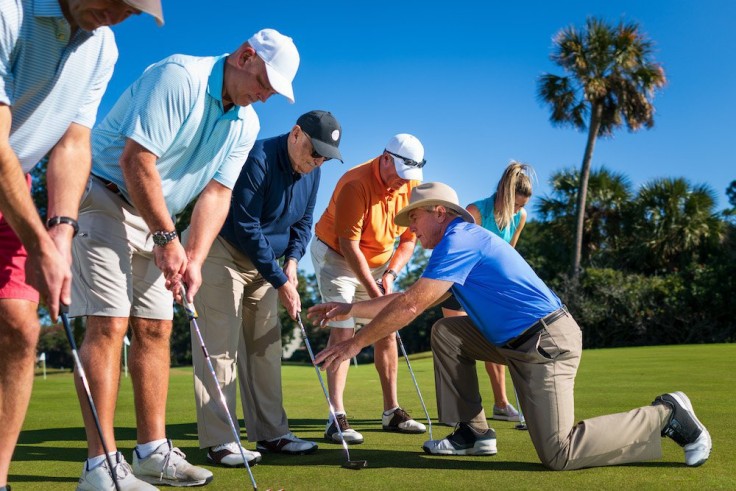 Doug says that all his PGA Tour experiences trained him well for his ultimate calling. "Today, I ask my students, 'How much are you willing to invest?' Weaver said. "I know what it takes. Let's be realistic and enjoy the journey."
To sign up for one of Doug's free, Monday clinics at Palmetto Dunes Oceanfront Resort or a private/family lesson, please call 866-455-6890 or visit www.palmettodunes.com/golf/golf-instruction.