Golf fans know that under normal circumstances this week, we would be enjoying the Heritage Tournament on Hilton Head Island. Longtime Palmetto Dunes Director of Golf Instruction Doug Weaver is a former PGA Tour professional, who has competed in five Heritage tournaments during his career​.  
But Doug's experience with Hilton Head's annual PGA Tour event dates back much further. So, since we're not able to enjoy the Heritage this week, we thought we'd ask Doug to share some of his favorite tournament memories.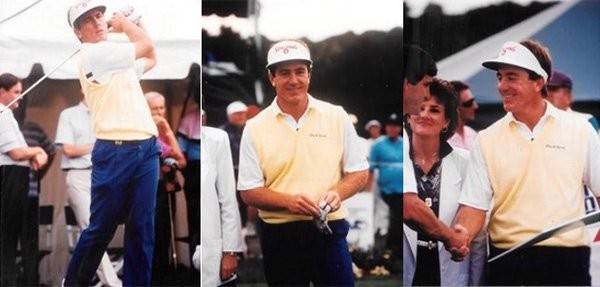 Doug first moved to Hilton Head as a 17-year-old prep athlete. He was taught and influenced by Sam Snead, Davis Love II and Jack Nicklaus — and Doug later played at Furman University alongside future PGA Tour star Brad Faxon. Doug captured 15 mini-tour titles and played in PGA Tour events during six years spanning three decades, including three Top-25 finishes.
In 1978, Doug — who was then a high school senior — had been asked to work on the driving range during the Heritage. He recalls the legendary South African, Gary Player, on Tuesday of Heritage week, after winning the Masters two days earlier, arriving to the Harbour Town driving range just as Doug was closing it for the day.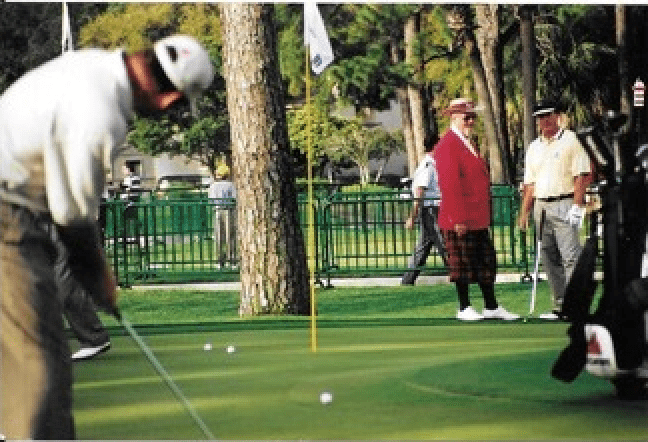 "Mr. Player had just arrived from the drive from Augusta," Doug said. "He was carrying his own bag and he very humbly requested we allow him to about 40 balls. He was very gentlemanly and gracious. He called every shot and was so appreciative. The guy who just won the Masters put on quite a show for us. He's been a favorite of mine ever since then. Later, I played and practiced with his son, Wayne, as young professionals."
That same year, Doug caddied for Rod Curl for an 18-hole practice round, in the same group with Bill Rogers — who would go on to win the British Open Championship and the Heritage, as well as two other events, in 1981. "Just to be in that environment was pretty special," Doug said.
Later that week, Doug was asked to caddie for the former Masters champion, Art Wall. "He was a stern, serious guy," Doug said. "He really woke up a teenage boy as to what your boss expects from you. At one point early on, he told me, 'I'll put my hand out, you put the club I want in my palm.' Things like that and his attention to detail taught me a real lesson."
Learn more about golf at Palmetto Dunes and planning your next Hilton Head golf getaway here.