Summer has arrived on Hilton Head Island, and that means one thing: it's time for sun, sand, and a drink in your hand! After all, the best way to cool down on a hot day is with a refreshing, summery beverage. Luckily, there are plenty of places to grab a delightful drink at Palmetto Dunes and Shelter Cove Harbour & Marina. Here are ten island favorites.
The Dunes House
This beachfront eatery is a longstanding favorite with Palmetto Dunes guests and property owners. You simply can't beat that ocean view! (See it for yourself by checking out the live webcam.) The Dunes House is famous for offering the best fish tacos on Hilton Head Island and a wide range of drinks served frozen or on the rocks.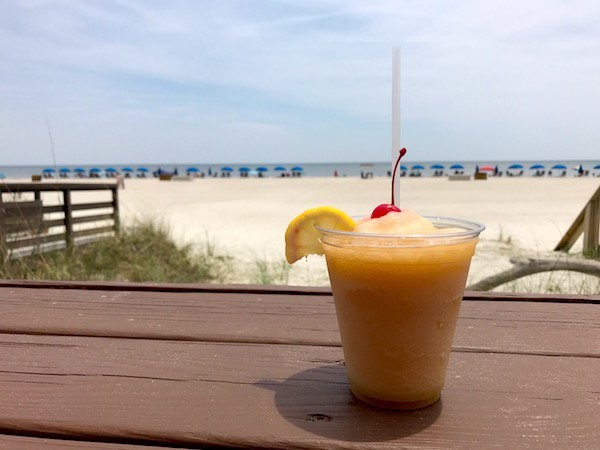 Sip on this: The Arnie Palmer, a frozen cocktail featuring Deep Eddy Sweet Tea Vodka and lemonade.
Bistro 17
This waterfront café brings French flair to Shelter Cove Harbour & Marina, with lunch and dinner menus featuring classic French cuisine. They offer a kids' menu, so little ones can dine on chicken fingers or grilled cheese while the grownups indulge in favorites like escargot or mussels, paired with the perfect wine.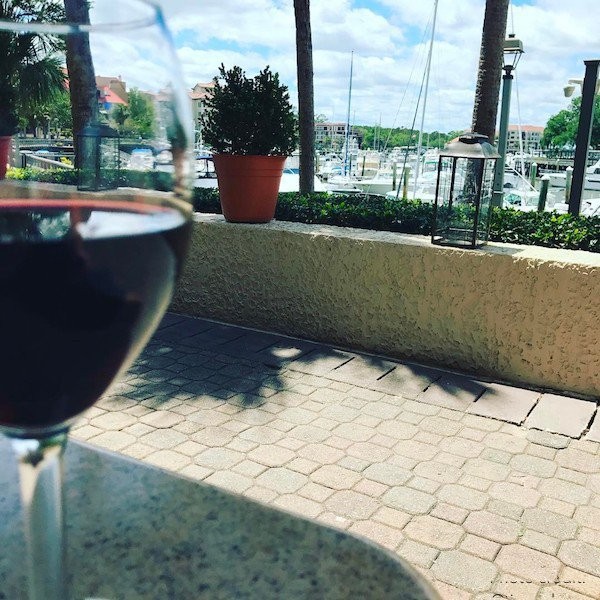 Sip on this: Rather than a cocktail, try something from Bistro 17's extensive wine list.
Alexander's Restaurant & Wine Bar
Hilton Head Island guests and locals were thrilled when Alexander's Restaurant reopenedin March of 2017. The upscale seafood restaurant is back and better than ever, thanks to its menu of seasonally inspired cuisine and a revamped atmosphere. The brand new stand-up bar is the perfect place to grab a drink with friends.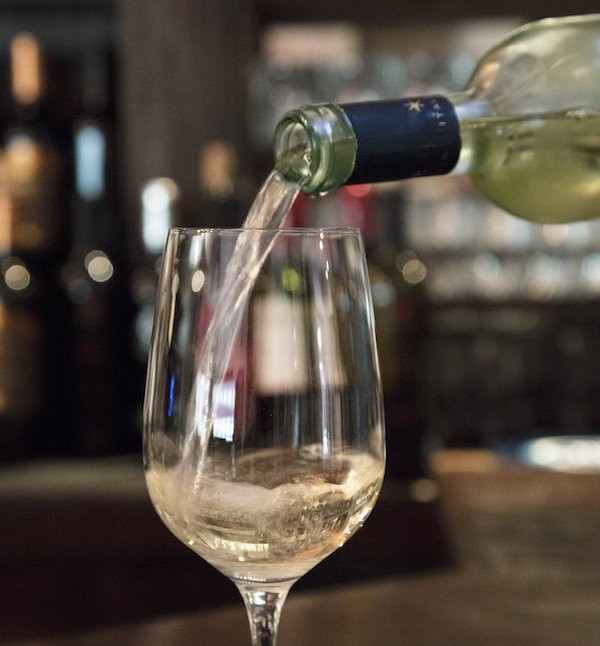 Must-Try Cocktail: Enjoy a glass of the house wine for only $4, or choose your favorite from a wine list of over 100 selections.
San Miguel's Mexican Café
Located in Shelter Cove Harbour & Marina, visitors to Hilton Head Island love dining on authentic Mexican food at San Miguel's – and taking in those incredible Shelter Cove sunsets while they're at it.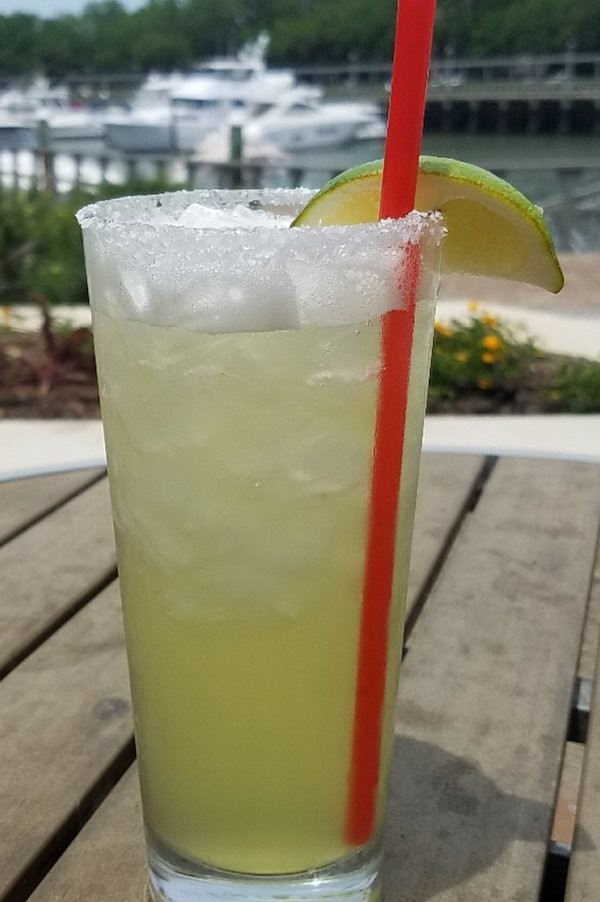 Sip on this: Their award-winning Cadillac Margarita.
XO Sports & Spirits
Located at the Omni Hilton Head Oceanfront Resort, XO Sports & Spiritsis a popular place to grab a drink and watch the game. They offer classic pub snacks like pimento cheese dip, wings, and burgers, as well as a wide selection of craft, draft, and bottled beer.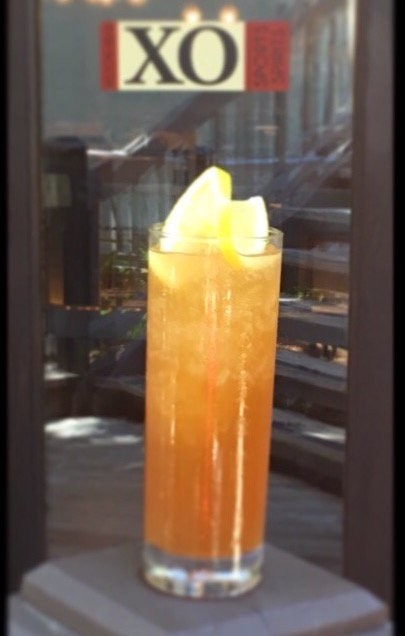 Sip on this: The Peach Palmer includes Deep Eddy Sweet Tea Vodka, fresh lemon, peach puree, and iced tea.
Scott's Fish Market
This waterfront hotspot has been a Hilton Head Island favorite for over 25 years! The outdoor bar, "Hurricane Harry's", offers enticing happy hour deals and an assortment of tropical libations make it one of the best places to grab a drink at Shelter Cove Harbour & Marina. Grab a seat at Scott's Fish Market on Tuesday nights during HarbourFest and enjoy a cocktail during the fireworks display!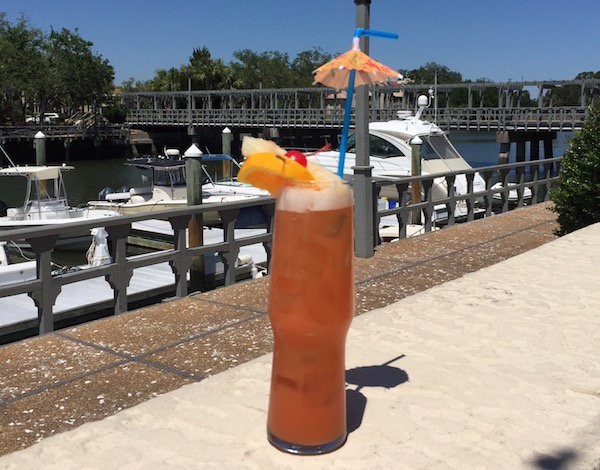 Sip on this: Hurricane Harry's Rum Runner includes dark and white rum, and tropical fruit juices like pineapple and mango.
ELA'S On the Water
One of the most popular restaurants on Hilton Head Island, ELA's was even featured in Bon Appetitmagazine. Lowcountry locals and visitors love the outdoor dining, live music, and fresh-caught seafood. It's the perfect Hilton Head Island spot for a romantic date night. ELA's boasts a fantastic boutique wine list, quality scotches, and perfectly crafted cocktails.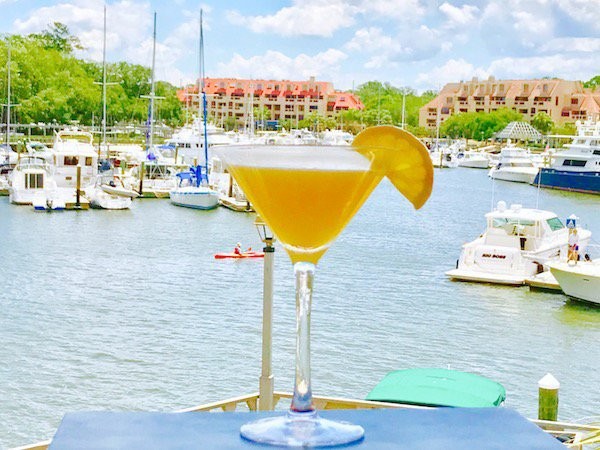 Sip on this: The Lemon Basil Martini features Svedka Citron, Triple Sec, and a splash of orange juice with fresh basil and lemons.
Big Jim's
For a casual and fun night out on Hilton Head Island, you can't go wrong with Big Jim's—especially if there's a game on! Watch sports year-round on the restaurant's big TVs, or sit outside and watch the action on the Robert Trent Jones course. Kids and adults love the menu of burgers, pizza, and other comfort food. Enjoy an ice-cold beer, a glass of wine, or one of Big Jim's signature cocktails!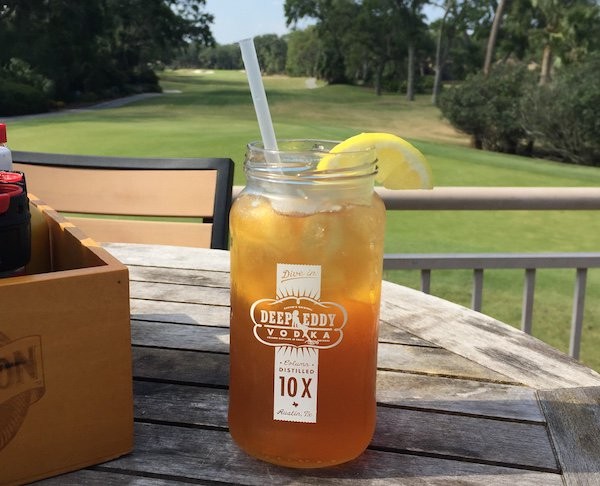 Sip on this: The Lowcountry Long Island Iced Tea includes gin, vodka, rum, tequila, Triple Sec, Sweet & Sour Mix, and cola.
Conroy's Restaurant & Lounge
Located at the Hilton Head Marriott Resort & Spa, dining at this oceanfront restaurant is a must for seafood lovers.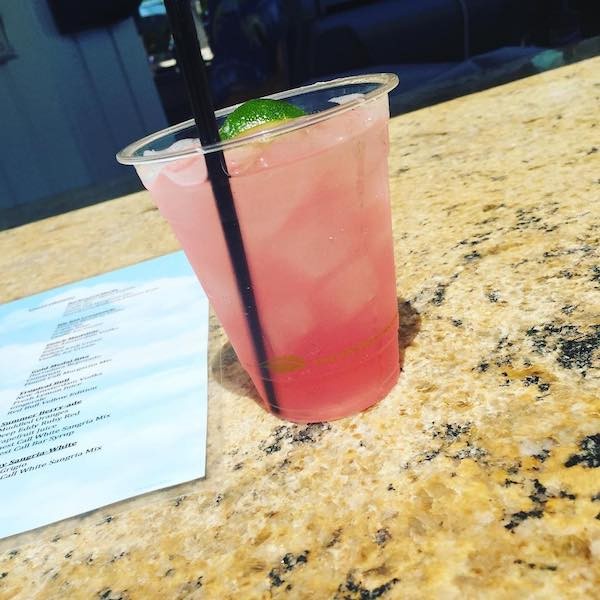 Sip on this: The bartenders at Conroy's will happily whip up a classic cocktail for you to toast your Hilton Head vacation.
Wherever you choose to say "cheers", you're bound to have a good time when you're at Palmetto Dunes! Even better, challenge yourself to trying all ten. Start planning your next vacation by checking out these deals and packages. Scoring a great price on your next Hilton Head Island getaway will give you something to toast to.