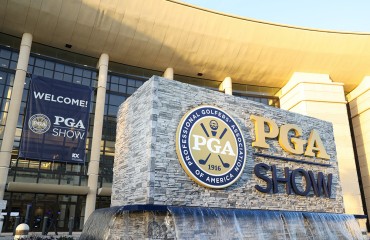 70th PGA Show Signals a Big Year Ahead for Golf
Wednesday, February 8th, 2023
Nearly 30,000 PGA Professionals, golf leaders, industry executives and retailers — including a team of Palmetto Dunes representatives — from more than 86 countries came together to meet with more than 800 golf companies at the 70th PGA Show in Orlando, Florida in late January.
23 Things to Do in 2023 at Palmetto Dunes Oceanfront Resort on Hilton Head Island
Tuesday, January 17th, 2023
There's so much to do at Palmetto Dunes Resort located on Hilton Head Island! Here are 23 things to do in 2023...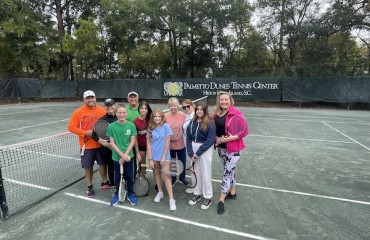 A Heart-Warming Palmetto Dunes Reunion
Thursday, January 5th, 2023
We had a very special group here in Palmetto Dunes recently. Learn more about the reunion between fourteen-year-old Skylar and his doctor who performed his heart transplant operation.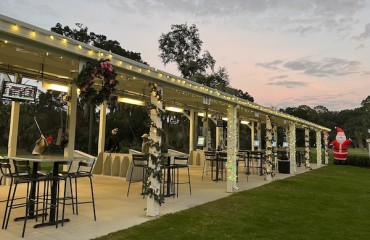 Brighten Up Your Holiday Season with Activities and Shopping Under the Lights at Palmetto Dunes Oceanfront Resort
Friday, December 23rd, 2022
This holiday season, come experience festive lights, activities, shopping, and dining at your favorite spots around Palmetto Dunes.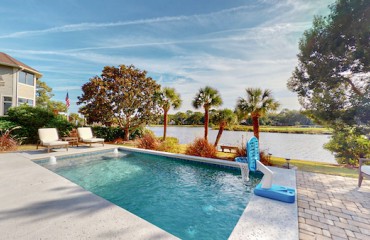 Treat the whole family to this Palmetto Dunes Vacation Rental in 2023 that includes your very own private pool and lagoon view
Tuesday, December 13th, 2022
Already dreaming of your 2023 vacation? 10 Full Sweep is a newly updated Palmetto Dunes Oceanfront Resort vacation rental property and located near all of the fun resort amenities that Palmetto Dunes has to offer. This Hilton Head vacation rental will bring you beautiful views outside while complemented with design and comfort inside. Read on to learn more about 10 Full Sweep and other Palmetto Dunes vacation rentals.